CIA director Gina Haspel to brief lawmakers on Jamal Khashoggi killing
In a rare rebuke last week, the Senate advanced a resolution calling for an end to U.S. military support for Saudi Arabias war in Yemen.The resolution calls for a halt to U.S. military aid for the Saudi-led coalition that is battling Iranian-backed Houthi rebels in Yemen.
BREAKING: After CIA Chief Gina Haspel just briefed Senators, it's clear there is a bipartisan agreeement that the Saudi Crown Prince was behind the murder of WaPo journalist Jamal Khashoggi. A bill to respond to the assassination could hit the Senate floor as early as Monday.
The leak of the CIA's secret assessment of Khashoggi's murder "infuriated" CIA Director Gina Haspel, NYT reports
After briefing with CIA Dir. Haspel, Sen. Corker says there is zero question in his mind that Saudi Crown Prince bin Salman ordered killing of Jamal Khashoggi: If he was in front of a jury, he would be convicted in 30 minutes. Guilty.
(Photo: Pablo Martinez Monsivais, AP) WASHINGTON – Key Senate leaders emerged from a briefing Tuesday with CIA Director Gina Haspel convinced that Saudi Arabia's crown prince was complicit in the murder of Washington Post columnist Jamal Khashoggi and that Congress must respond by penalizing the kingdom.
TheTennessean Scanner
0
After a closed-door CIA briefing Tuesday about the slaying of U.S. resident and journalist Jamal Khashoggi, key Senate Republicans sharply contradicted President Trump and said there was no question that Saudi Arabias Crown Prince Mohammed bin Salman orchestrated the killing.Senators said the briefing by CIA Director Gina Haspel contrasted sharply with one last week by Secretary of State Michael R. Pompeo and Defense Secretary James N. Mattis, who echoed Trumps position that it was unclear if the crown prince was personally involved with or aware of the slaying.
CIA Head Gina Haspel will brief lawmakers on Saudi journalist Jamal Khashoggi's death Tuesday after her absence was criticized at an earlier briefing
yashar Scanner
0
Gina Haspel was apparently furious that the WSJ got a look at the CIA assessment that showed that MBS was repeatedly in touch with an aide who was overseeing the Khashoggi killing at the time
amyfiscus Scanner
0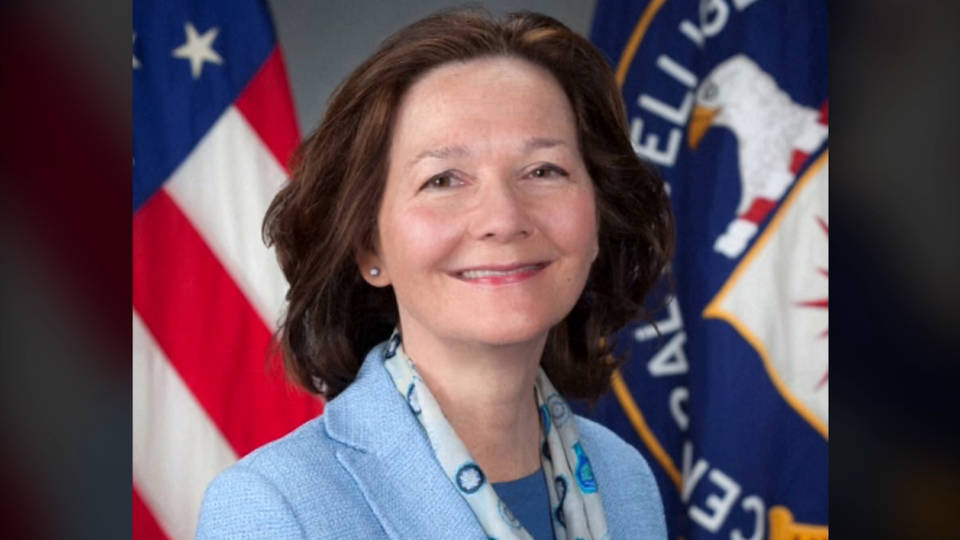 He also called for an end to arms sales to Saudi Arabia as long as hes going to be involved in this country.Saudi Arabia has been a key U.S. ally in the Middle East, but Graham warned that is not enough to overlook its leaders role in the killing of Khashoggi.The relationship is worth saving, but not at all costs, he said.
Lindsey Graham (R-S.C.), who had demanded to hear directly from Haspel after she was noticeably absent from last weeks briefing, said the U.S. should end arms sales to Saudi Arabia.You have to be willfully blind not to come to the conclusion this was orchestrated and organized by people under the command of MBS, he said, using the princes initials.There is not a smoking gun.
Senators complained that the Trump administration was depriving Congress of key information about the killing of Khashoggi, a Washington Post contributing columnist, by refusing to order Haspel to go to the Hill and explain the CIA's assessment that Saudi Crown Prince Mohammed bin Salman was probably responsible.
THE HEADLINER: @BillHemmer @SandraSmithFox @RandPaul discussed CIA Director Gina Haspel meeting Congress on the murder of Jamal Khashoggi behind closed doors #nine2noon
AmericaNewsroom Scanner
0
KHASHOGGI MURDER: Saudi Arabia claims journalist Jamal Khashoggi died after 'brawl' inside consulate Lindsay Graham: Administration officials 'willfully blind' Corker, Graham and others said the only question now was how Congress would respond.
TheTennessean Scanner
0
CLOSE Defense Secretary Jim Mattis says there's "no smoking gun" connecting the murder of journalist Jamal Khashoggi to the Saudi crown prince.
TheTennessean Scanner
0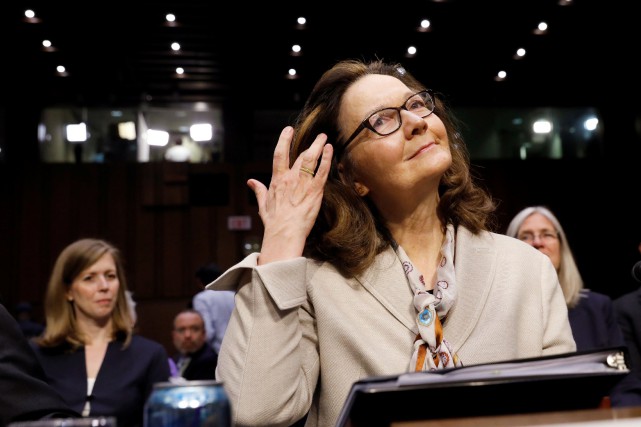 Khashoggi, an opinion writer for the Washington Post, was an outspoken critic of the Saudi government.The senators angry reaction gave momentum to congressional efforts to punish Saudi Arabia, despite Trumps plea to refrain from such actions because they would endanger Saudi investment plans in the U.S.It marked the strongest congressional pushback since lawmakers approved sanctions against Russia earlier this year, over the objections of the Trump administration, in response to the 2016 election meddling.Graham said Pompeo and Mattis, who said last week there was no conclusive evidence that the prince orchestrated the killing , were following the lead of the president and that he assumes theyre being good soldiers.Graham wants the Senate to release a statement before the end of the year that the crown prince was complicit in the slaying and put the region into chaos.
Republican and Democratic senators have been demanding to hear from Haspel, who was noticeably absent last week from a similar, all-senators briefing with Secretary of State Mike Pompeo and Defense Secretary Jim Mattis.
The briefing will be just for Senate leaders and the heads of national security committees seen as having an interest in Saudi policy regarding Yemen and the intelligence surrounding Khashoggi's killing, according to multiple people familiar with plans.
Republican Sen. Rand Paul is outside the briefing CIA Director Gina Haspel is giving on Khashoggi, blasting the deep state for not briefing the full Senate on the intelligence. Said he was not notified of the briefing and only learned about it in the press.
timkmak Scanner
0
Q: After hearing from Haspel today and Mattis/Pompeo last week, was there a difference in the message or the determination that MBS was responsible (for Khashoggi murder)? *pause* CORKER: "Um, difference between darkness and sunshine."
frankthorp Scanner
0
(Timothy D. Easley/AP) CIA Director Gina Haspel on Tuesday will brief a key group of senators behind closed doors on the details of the agency's assessment that the Saudi crown prince likely ordered the killing of journalist Jamal Khashoggi, just days before the Senate is expected to begin debating a resolution to withdraw support for the Saudi military campaign in Yemen.
Gina Haspel is in the Senate today, but the CIA is refusing to brief ALL Senators about Khashoggi's murder. Unacceptable.
SenJeffMerkley Scanner
0
Deirdre Shesgreen, USA TODAY Published 12:28 p.m. CT Dec. 4, 2018 | Updated 1:47 p.m. CT Dec. 4, 2018 CLOSE Senate Foreign Relations Committee Chairman Bob Corker denounced President Donald Trump's decision to refrain from further punishing Saudi Arabia for the death of journalist Jamal Khashoggi.
TheTennessean Scanner
0
CIA Director Gina Haspel will brief lawmakers tomorrow on the murder of Jamal Khashoggi after being criticized for her absence at a briefing on the killing last week.
CIA director Gina Haspel gave a closed-door briefing front of a select group of Senators (not the full Senate) about the #Khashoggi murder. The CIA has concluded that Mohammed bin Salman ordered the killing
CIA Director Gina Haspel will brief lawmakers Tuesday on Jamal Khashoggis death at the hands of Saudi operatives, according to people familiar with the matter.
rebeccaballhaus Scanner
0