Woolsey Fire: Surfers Deliver Supplies from Billionaire Howard Leight's Yacht to Malibu, California, Shore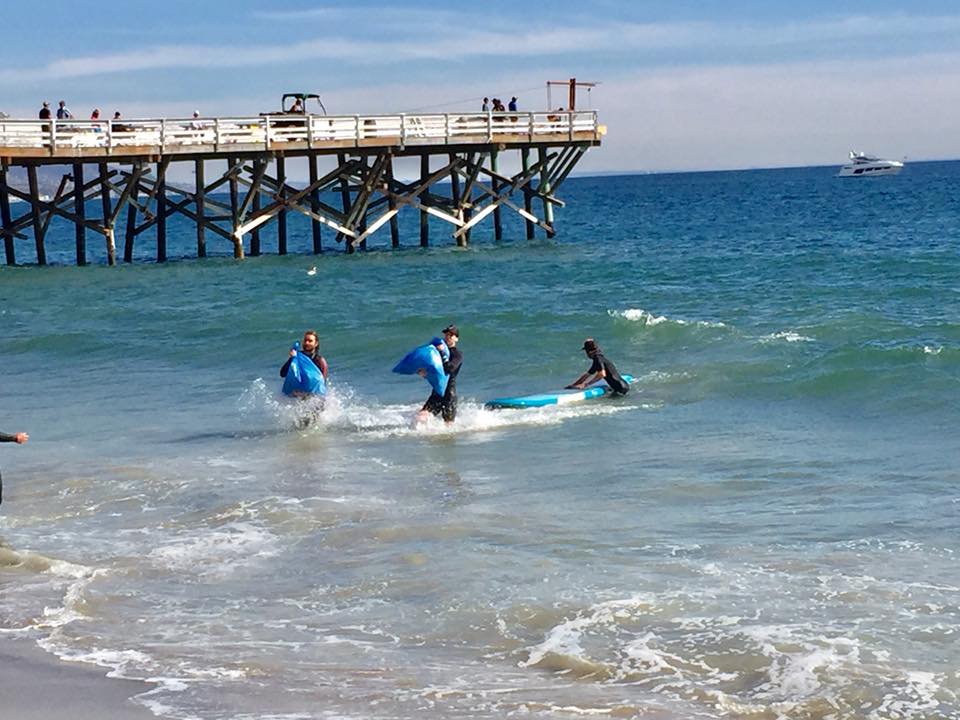 Also, heres more about the Malibu surfer squad paddling and boating in supplies to fire-affected residents. Quite the operation of about 50 locals making runs thanks to the help of social media, tight-knit community, and a billionaire with a fat yacht
bri_sacks Scanner
0
Benjamin Oreskes, a reporter for the Los Angeles Times, was aboard the yacht during the supplies drop and documented it in a thread on Twitter.
Its a quintessential Southern California rescue effort involving a yacht, a billionaire and surfers.Howard Leight, a winery owner, has lenthis yacht to volunteers who are delivering donated suppliesto victims of the Woolsey fire.On Tuesday morning, several people loaded the 150-foot Leight Star with water bottles, snacks, dog food, gas and other necessities before making their way to Paradise Cove.
Smaller boats were tied behind the yacht to help offload supplies.When the Leight Star neared the Paradise Cove coast, surfers swam toward the boat to help deliver the supplies.Leight is an entrepreneur who owns the Malibu Rocky Oaks winery that sits in the Santa Monica Mountains.
Along with the supplies that were aboard the yacht, a video posted by Oreskes showed three smaller boats being pulled.
When he was done, he felt it was time to give back.Theres been so much confusion, said Bill Kerbox, a friend of Leights, tothe group of volunteers as they began their journey.
To help aid Californians as wildfires ravage the state, billionaire Howard Leight offered his yacht to help deliver supplies, which were then brought to shore by surfers and small boats.
Since people were not being allowed back into their homes, Oreskes tweeted that the sheriff's boat allowed surfers to deliver the supplies to shore on the condition that they went no further.
We need to get out on social media that supplies are going to start be unloaded in a little over an hour at Paradise Cove.The groupis using the hashtag #malibuhope to notify people of their efforts.When the yacht arrived at Paradise Cove, authorities on a sheriffs boat warned the volunteers not to go onshore.If were not letting people in by land, were not letting them in by sea, the deputy told the frustrated boaters.Surfers lingered nearby and before long started loading supplies onto their boards.Several othersused smaller boats to get around road closures and hazards andtransport donations to Malibu communities in need.
A billionaire with a yacht, surfers and other volunteers helped deliver supplies to fire-charred Malibu
The Woolsey fire has destroyed much of his vineyard.
On Tuesday, Leight's yacht, appropriately named the Leight Star, was loaded up with supplies destined for Paradise Cove in Malibu, California.