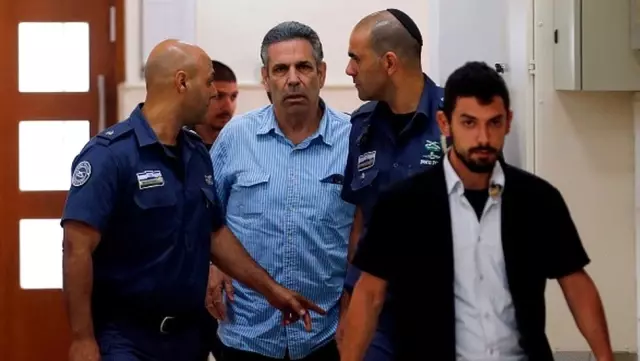 Ex-Israeli minister sentenced to 11 years for spying for Iran
Former Israeli Minister of Energy Gonen Segev will serve 11 years in prison as part of a plea deal over spying for Iran, the countrys Ministry of Justice said in a statement Wednesday morning.
In 2005, Segev was given a five-year prison sentence after being convicted of trying to smuggle 30,000 ecstasy pills from the Netherlands to Israel using a diplomatic passport with a falsified expiry date.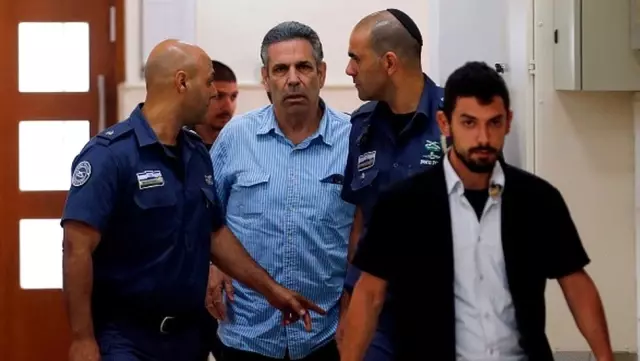 Image copyright AFP Image caption Gonen Segev (centre) reportedly said he had intended to "fool" Iran with his actions Former Israeli cabinet minister Gonen Segev is to be jailed for 11 years after he admitted spying for Iran, Israel's justice ministry says.
#BREAKING: Former #Israeli cabinet minister Gonen Segev convicted of spying for #Iran and given 11 years behind bars in a plea deal
AAhronheim Scanner
0
"Asked about Gonen Segev's claim he was acting with the knowledge of Israeli intelligence services, a Ministry of Defense official sent BuzzFeed News a poop emoji in response." via @mitchprothero
HayesBrown Scanner
0
Gonen Segev: Israel ex-minister admits spying for Iran
Israel ex-minister Gonen Segev pleads guilty to serious espionage for Iran as part of a deal with prosecutors to be jailed for 11 years — He was leaking details about Israeli officials and security sites
A former Israeli cabinet minister who once smuggled 32,000 ecstasy tablets disguised as M&Ms will be jailed for 11 years for spying for Iran
Segev's attorneys said he was attempting to serve as a double agent against Iran, with the hopes of providing critical information to Israel and returning home a hero.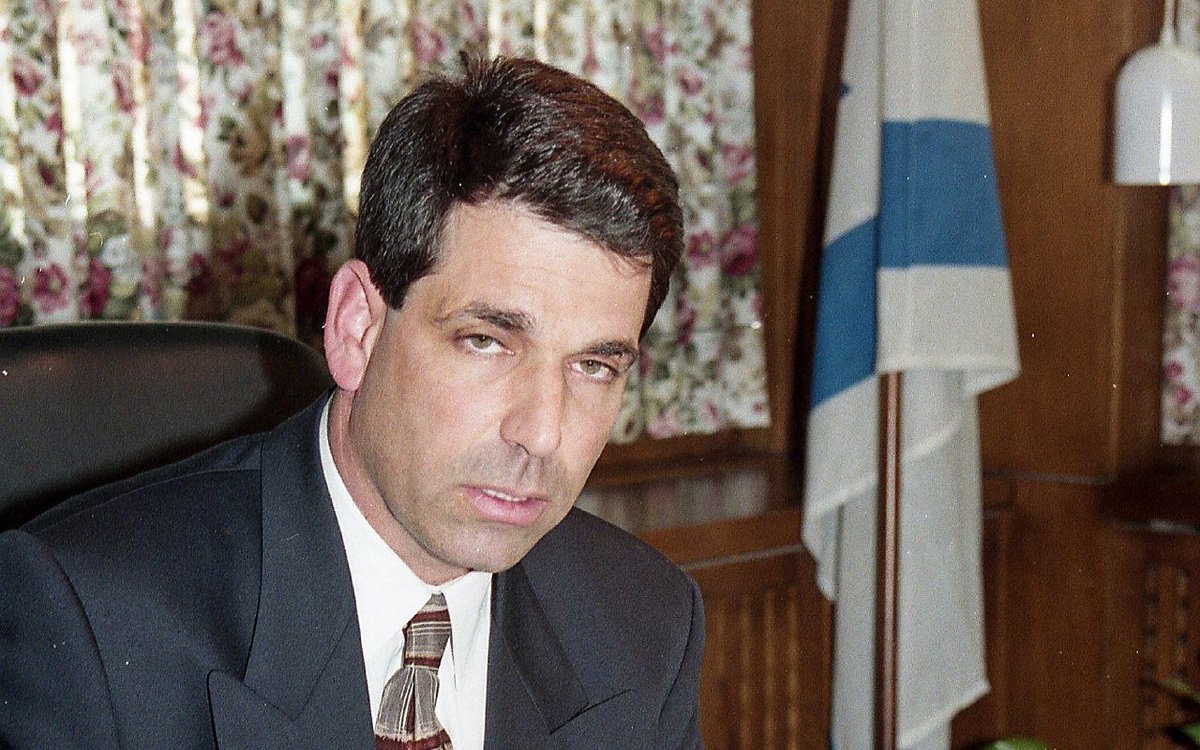 Israel ex-minister, Gonen Segev who has been accused of spying for Iran, to get 11 years jail
He was charged with trying to lure Israeli defense, security and infrastructure experts to Nigeria under the guise of securing business relationships with Nigerian authorities, when the meetings were in fact made with Iranian agents, according to Hadashot news.
Some of the Israeli experts suspected foul play and alerted Israeli security services, who began investigating Segev.
Israel's internal security service, Shin Bet, said in June that Segev had confessed to making contact with Iranian embassy officials in Nigeria in 2012 and visiting Iran twice to meet his handlers.
Gonen Segev, a former Israeli minister who was found to have met repeatedly with Iranian intelligence officials for the past six years and given them sensitive information, will serve 11 years in prison as part of a plea bargain deal, according to the Jerusalem District Court.
TEL AVIV—A former Israeli minister pleaded guilty to spying for the country's bitter enemy Iran and faces an 11-year prison sentence, in a case that has gripped the public as Israel tries to thwart Tehran's attempts to entrench on its border.
TheWallStreetJournal Scanner
0
#Israel ex-minister Gonen Segev, charged with spying for #Iran, reaches plea bargain with prosecutors. He will serve 11 years in prison.
YanniKouts Scanner
0
Segev, Israel's former Minister of Energy and Infrastructure, admitted to reduced security-related offenses in exchange for the charge of assisting an enemy in wartime being stricken from the indictment, despite that the fact that he traveled twice to Tehran on a non-Israeli passport, according to Shin Bet security services.
Gonen Segev, ministro israelí de Energía e Infraestructuras entre 1995 y 1996, ha aceptado 11 años de cárcel por espiar para Irán, en un acuerdo entre su defensa y la acusación
elpais_inter Scanner
0