Qatar Emir Snubs Saudi Summit Invite as Gulf Rift Festers
RIYADH (Reuters) - Bahrain and Qatar traded barbs over the Qatari emir's decision not to attend a Gulf Arab summit in Saudi Arabia on Sunday, an absence that suggests a rift between Doha and three Gulf Arab states is unlikely to be resolved soon.
Leaders of the Gulf Cooperation Council met on Saturday and held the summit's closing ceremony in Saudi Arabia's capital Riyadh.
Qatari emir decides not to attend GCC summit in Saudi Arabia, state ministers will represent Qatar
Saudi Arabia's King Salman opened the gathering, urging fellow member states Kuwait, Oman, Bahrain, the UAE and Qatar to maintain a united front against Iran and terrorism.
The Arabic language Al Aan online newspaper, citing diplomatic sources, reported late last month that Secretary General of the [P]GCC Abdul Latif bin Rashid al-Zayani was going to visit Doha to invite the Qatari emir to attend the the 39th annual summit of the regional grouping.
An invitation from Saudi Arabia's King Salman to his Qatari counterpart wasn't enough to build a bridge between the feuding countries
The Gulf Cooperation Council's (GCC) summit of six member states opened in Riyadh as Saudi Arabia faces international pressure over the murder of journalist Jamal Khashoggi in early October at the kingdom's Istanbul consulate.
Saudi Arabia hosts Gulf summit amid Qatar tensions, Khashoggi crisis
The delegations included the UAE's Sheikh Mohammed bin Rashed, Oman's Fahad bin Said, Bahrain's King Hamad bin Isa and Kuwait's Sheikh Sabah Al-Ahmad Al-Jaber Al-Sabah.
Qatari Emir Sheikh Tamim bin Hamad Al Thani has refused to participate in the annual [Persian] Gulf Cooperation Council (GCC) summit, which is set to take place in the Saudi capital city of Riyadh at the weekend, and instead sent the foreign minister to attend the event.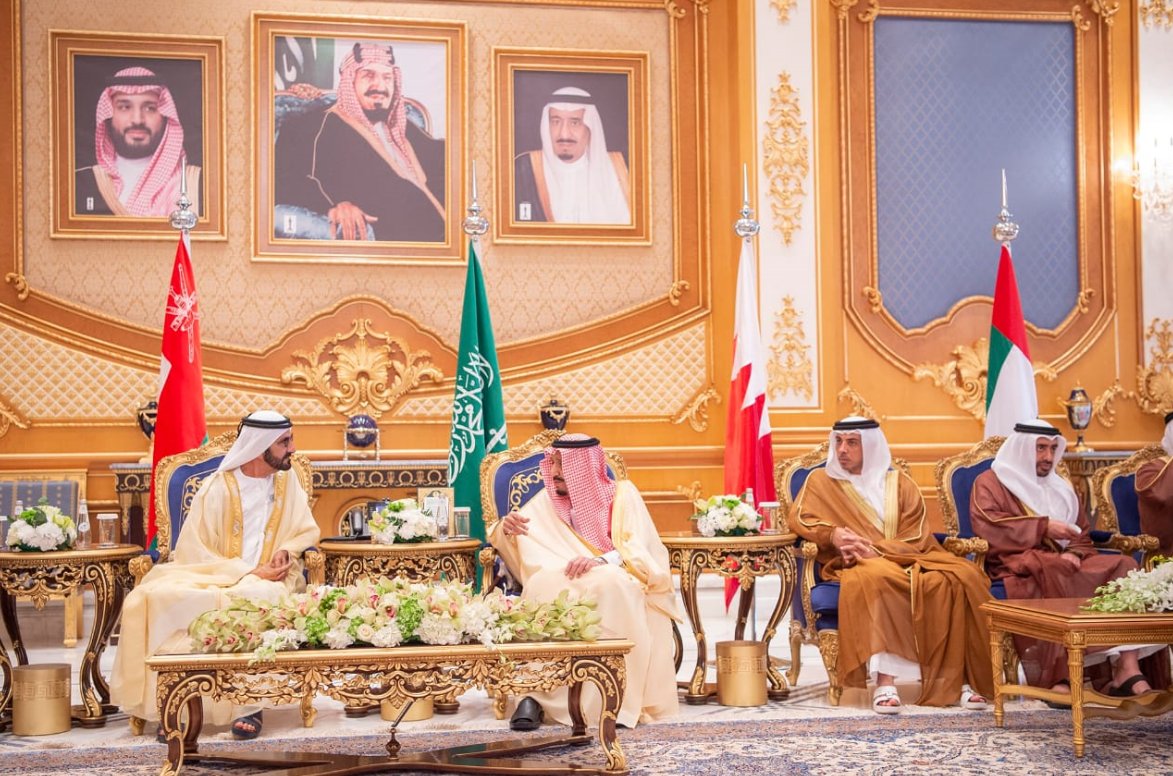 #Saudi King Salman bin Abdulaziz received the heads of the #UAE, Bahraini and Omani delegations on Sunday ahead of the 39th Gulf Cooperation Council's (GCC) summit being hosted in #Riyadh.
#BREAKING Qatari Emir al-Thani not to join Gulf Cooperation Council summit in Saudi Arabia on Sunday, a Qatari official told Anadolu Agency
anadoluagency Scanner
0
Saudi Arabia, the UAE, Bahrain and Egypt all cut off diplomatic ties with Qatar on June 5 last year, after officially accusing it of "sponsoring terrorism."
For his part Kuwait Emir Sheikh Sabah Al-Ahmad Al-Jaber Al-Sabah said on the opening session of the summit, following king Salman speech, that the member states of the council are keen on its role and on realizing the aspirations of the peoples of its' countries.
"Qatar's emir should have accepted the fair demands (of the boycotting states) and attended the summit," Bahraini Foreign Minister Sheikh Khalid bin Ahmed Al Khalifa said in a tweet.
Later that month, Saudi Arabia and its allies released a 13-point list of demands, including the closure of Al Jazeera television network and downgrade of relations with Iran, in return for the normalization of diplomatic relations with Doha.
Qatar sent its state minister for foreign affairs to the annual one-day summit, which is overshadowed by the economic and diplomatic boycott of Doha since mid-2017 by Saudi Arabia, the United Arab Emirates, Bahrain and Egypt over allegations Doha supports terrorism, which Qatar denies.