Prominent Syrian activist killed in rebel-held province
In an opinion piece in June in the Washington Post, calling for the United States to resume financial support for Radio Fresh, Fares wrote that "the terrorist groups [and the government] see us as a direct threat".
Colleagues said Fares received so many death threats in recent months that he had stopped sleeping, as he had for years, at the radio station's office, and instead retreated at night to more rural areas.
Fares, who survived a 2014 gun attack by the Islamic State of Iraq and the Levant (ISIL, known as ISIS) armed group, also distributed photographs and video clips showing the toll that war was taking in Kafranbel, providing a picture of life in rebel-held parts of Syria where it was dangerous for foreign media to visit.
"The loss of such people is huge for every Syrian human rights defender and journalist."
Who gains from people like Raed Fares being murdered? Anyone who wants to ensure Syria remains an authoritarian, violent, and broken land - that is a lot of people - all feeding off each other.
KreaseChan Scanner
0
Syria lost one of the strongest independent voices still inside Syria. He called for democracy till the end and men with machine guns, almost certainly HTS, gunned him down. Rest In Peace Raed Fares. So many hearts are broken for you today.
shane_bauer Scanner
0
Another hero of the revolution dies. We will not forget you nor your invaluable work, documenting the crimes of #AssadPutin and #IslamistTerrorists. Rest in peace, Raed Fares. #Syria
JulianRoepcke Scanner
0
Hundreds of people have been killed in recent months as armed groups turn on each other and activists are targeted for their work, according to the Syrian Observatory for Human Rights monitoring group.
Raed Fares, back in 2014, knowing he'd one day be killed in Syria: "For me, its OK. Because the first time you yell and shout and cheer against the regime in the street — from the first time — you expect that you will die. Its been a very good time.
mike_giglio Scanner
0
Syrian media activist and journalist Raed Fares was reportedly assassinated in Kafranbel (Kfar Nabl) in Idlib province in northern Syria on Friday.
Radio Fresh, the media outlet Raed Fares founded, was set up with State Department assistance by an NGO whose explicit mission is to support U.S. military and diplomatic efforts.
dancohen3000 Scanner
0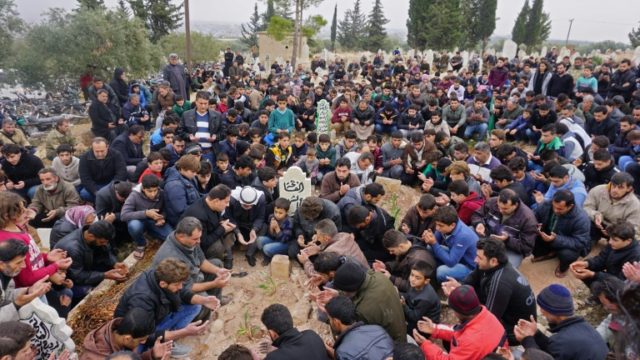 Fares and Juneid were "shot dead by unknown assailants riding a van in Kafranbel", Fresh FM, which provides independent news and satirises both President Bashar al-Assad and opposition groups, said in a post on Facebook.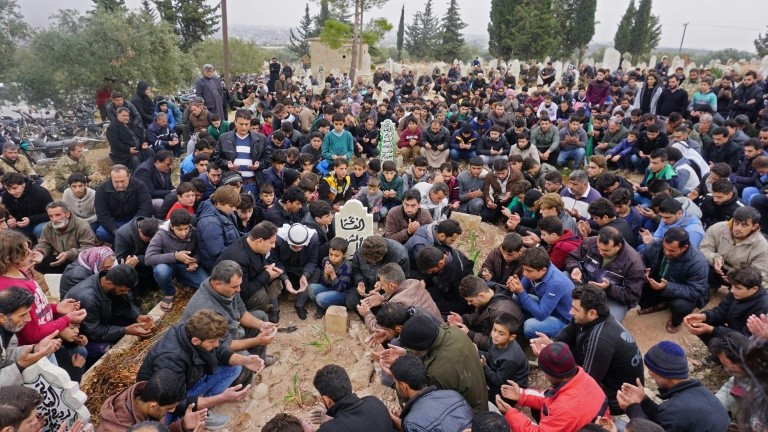 The banners targeted Assad, his allies Iran and Russia, Western powers that Fares portrayed as selling out ordinary Syrians through their response to the crisis, and the various armed groups who had emerged in the chaos.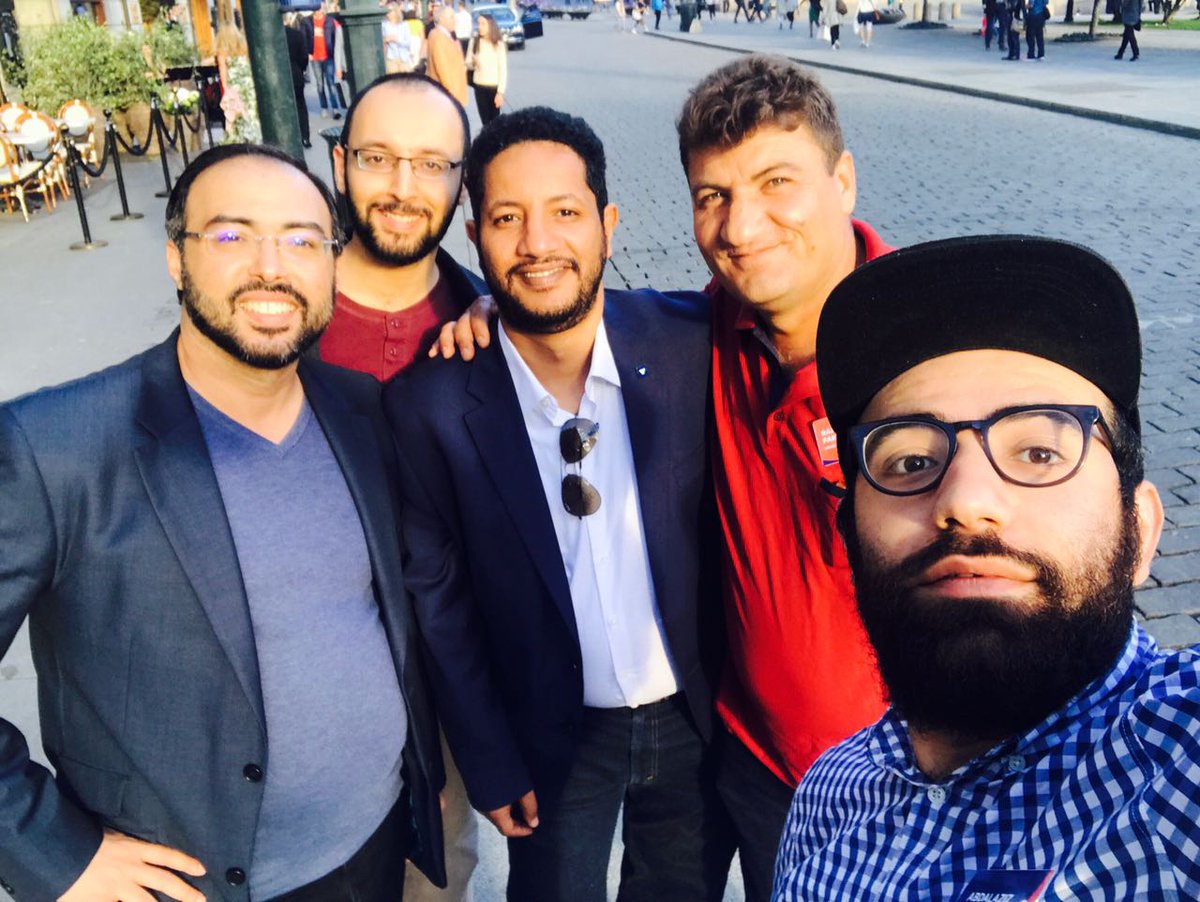 R.I.P Raed Fares, the bravest nonviolent man I ever met. An immense loss to the cause of freedom in Syria and beyond.
weddady Scanner
0
One constant in Syrias war: the good guys die. Democracy activist Raed Fares was assassinated today, with his colleague, Hammoud al-Junaid. They were opposed by both the government and the extremists. @leloveluck reports.
Appalling news of the death of Raed Fares, a beacon of bravery and decency - read about him and his work here
AliceFordham Scanner
0
As part of the agreement Turkey, which backs the Syrian rebels, would ensure that heavy weapons were withdrawn from a buffer zone in Idlib and that extremist groups, such as Hayat Tahrir al-Sham (HTS) would withdraw.
According to reports in local Arabic media Fares was murdered in Kafranbel where he was well known locally for documenting the struggle of Syrian opposition against the Bashar al-Assad regime.
Ali Dandoush, an activist who worked with Fares and Juneid, said their car had been followed from the Radio Fresh office to a friend's apartment.
Anti-Syrian government activist Raed Fares, in a photo released by the Syrian anti-government activist group Kafranbl News.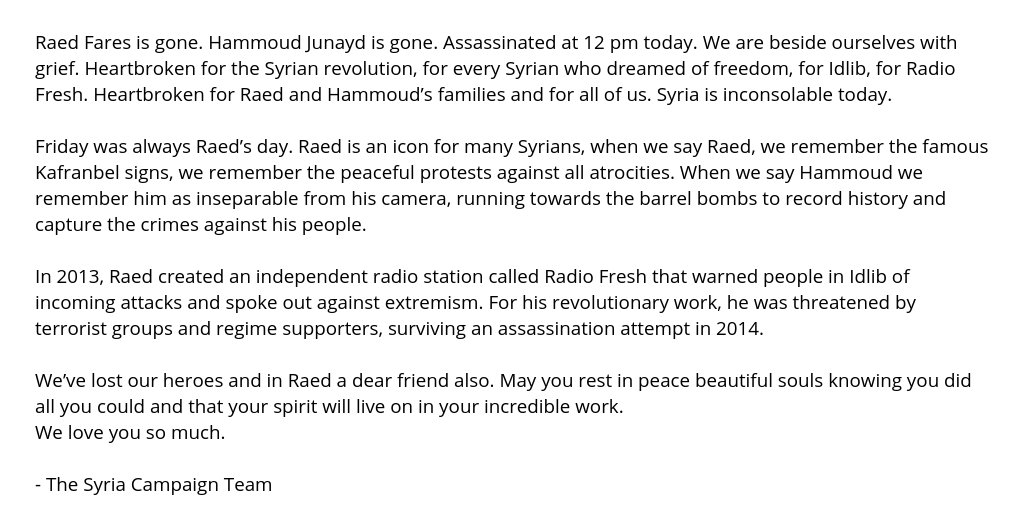 A message from The Syria Campaign team on the deaths of Raed Fares and Hammoud Junayd
TheSyriaCmpgn Scanner
0
Horrible news from #Syria , the killing of Kafranbel activist Raed Fares. Raed survived Assad, ISIS attempts to be killed by Nusra/HTS. In this profile in 2014, he told me "the pen is mightier than sword" & he will stay inside Syria....RIP, brave soul...
Gunmen in Syria's rebel-held Idlib province have killed Raed Fares, a prominent activist who ran an independent radio station in the country's last opposition stronghold.
Reports circulating that Raed Fares, one of Syria's most famous activists, has been assassinated by masked men in Idlib, alongside Hammoud Jned. Raed had long been a high profile critic of the province's extremist forces.
leloveluck Scanner
0
He was the "mastermind of the famous Kafranbel [activist] banners," wrote Molly Crabapple, co-author of Brothers of the Gun.A video of Fares posted online shows him speaking about the desire for freedom and dignity.
Prominent Syrian activist killed in rebel-held province: A voice of change and nonviolence, Raed Fares feared diminishing western support for Syrias opposition would only feed extremism.
Raed Fares, 46, was the founder of Radio Fresh, a channel broadcasting news across Syria's once sprawling opposition-held areas to warn of incoming airstrikes and counter the messages of militants who had come to dominate areas that fell from government control after a 2011 uprising.
.@RaedFares4 Fares was the conscience of the Revolution. His murder today is a loss to Syria, and its future. On behalf of the UK, I send our condolences to Raeds family, friends and to the people of Syria.
UKSyriaRep Scanner
0