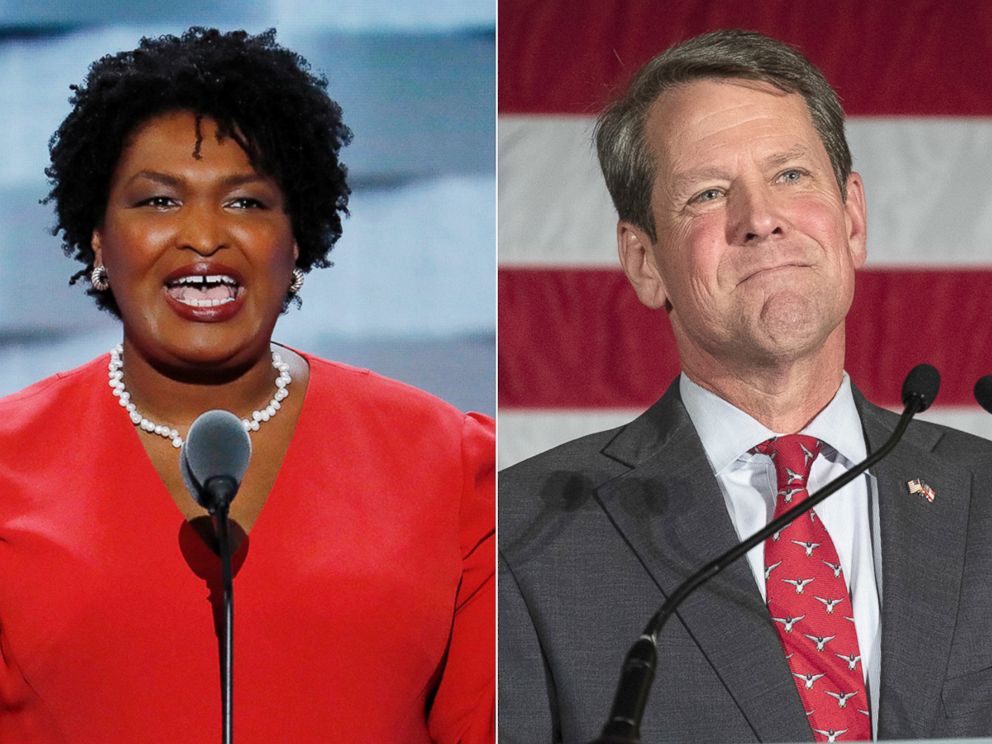 WATCH LIVE: Stacey Abrams and Brian Kemp face off in Georgia gubernatorial debate
This is someone who had a woman arrested for helping her blind father vote. -Stacey Abrams on Brian Kemps pattern of voter suppression. #GAGovDebate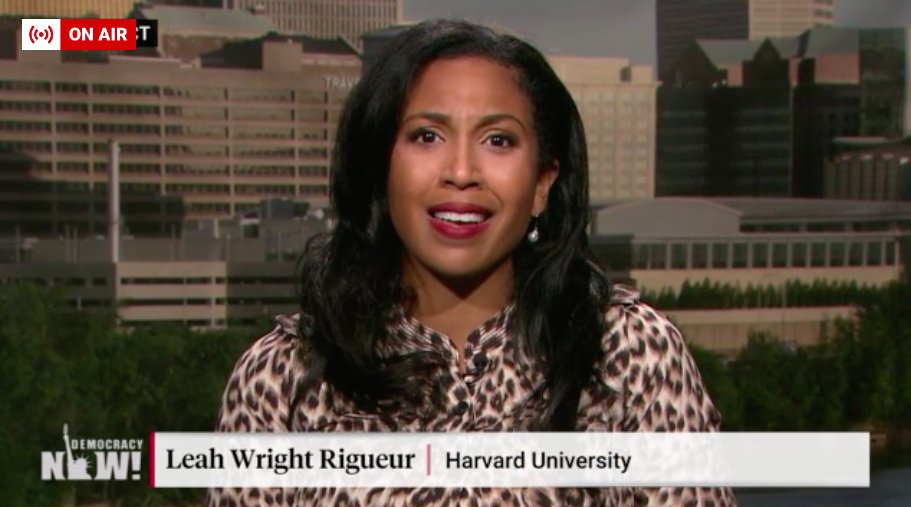 Stacey Abrams vs. Brian Kemp has become a touchstone for the entire country and for issues of voters rights, says @LeahRigueur, professor and historian at @Kennedy_School. This election is all about the rights of people to ensure that democracy exists. #DNlive
democracynow Scanner
0
Heres video we found of Brian Kemp saying Stacey Abrams is a radical liberal who is very articulate. #GAGovDebate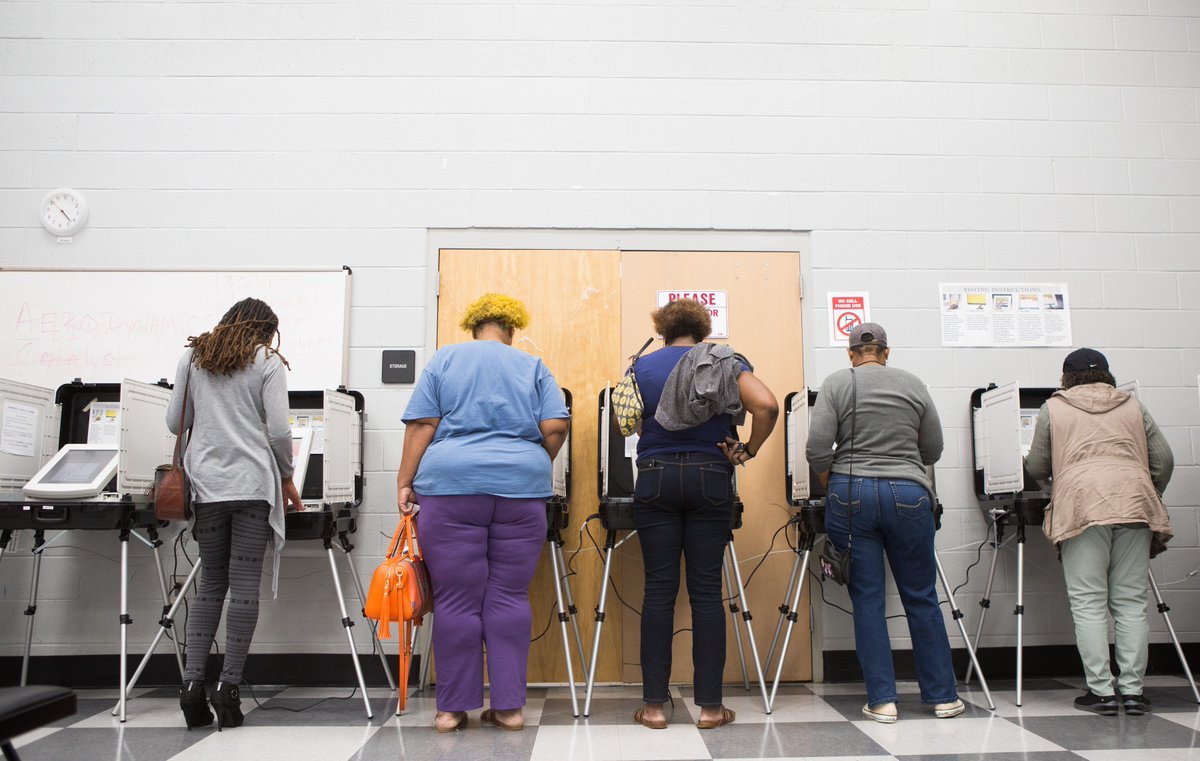 Leaked Audio: Georiga Secretary Of State Brian Kemp Caught Expressing Concern About Unprecedented Voter Turnout In Favor Of Stacey Abrams (Image via Jessica McGowan/Getty Images)
Bossip Scanner
0
Brian Kemp wants to take $200 million out of public schools and double voucher programs - he doubled down on that plan tonight Stacey Abrams has made clear that funding public education will be one of her top priorities as governor. #GAGovDebate @staceyabrams
finneyk Scanner
0
The NAACP's state conference electronically filed complaints with the Georgia Secretary of State's office (which is held by Kemp himself) claiming that votes cast for Abrams in Bartow and Dodge counties were initially registered to Kemp, according to USA Today.
Salon Scanner
0
Abrams is vying to be the first black female governor of any state.
The paper included this troubling story from a Georgia voter named Pamela Grimes: Grimes said she went to a polling site in Bartow County Thursday and tried to select Abrams, but the machine marked the box for Kemp.
Salon Scanner
0
Brian Kemp closing by accusing Stacey Abrams of running the most dishonest campaign as he lies about her record and what she said re illegals (she didnt ask them to vote for her, thats a lie and hes an idiot if he thinks undoc ppl are trying to vote) #GAGovDebate
A subsequent Kemp ad claims that means Abrams wants people in the country illegally to be able to vote and receive government benefits and that she aims to "change Georgia into a sanctuary state."
TheAtlantaJournal-Constitution News
0
A little news out of first few minutes of #gagov debate between Stacey Abrams and Brian Kemp. Kemp said he would remain in his position as Sec of State if a recount is required.
jonward11 Scanner
0
Democrat Stacey Abrams and Brian Kemp (who were joined by Libertarian Ted Metz) clashed early and often during the event, part of the Atlanta Press Club's Loudermilk Young Debate Series.
TheAtlantaJournal-Constitution News
0
Abrams has painted Kemp as an incompetent chief elections officer who has been intent on suppressing minority voters.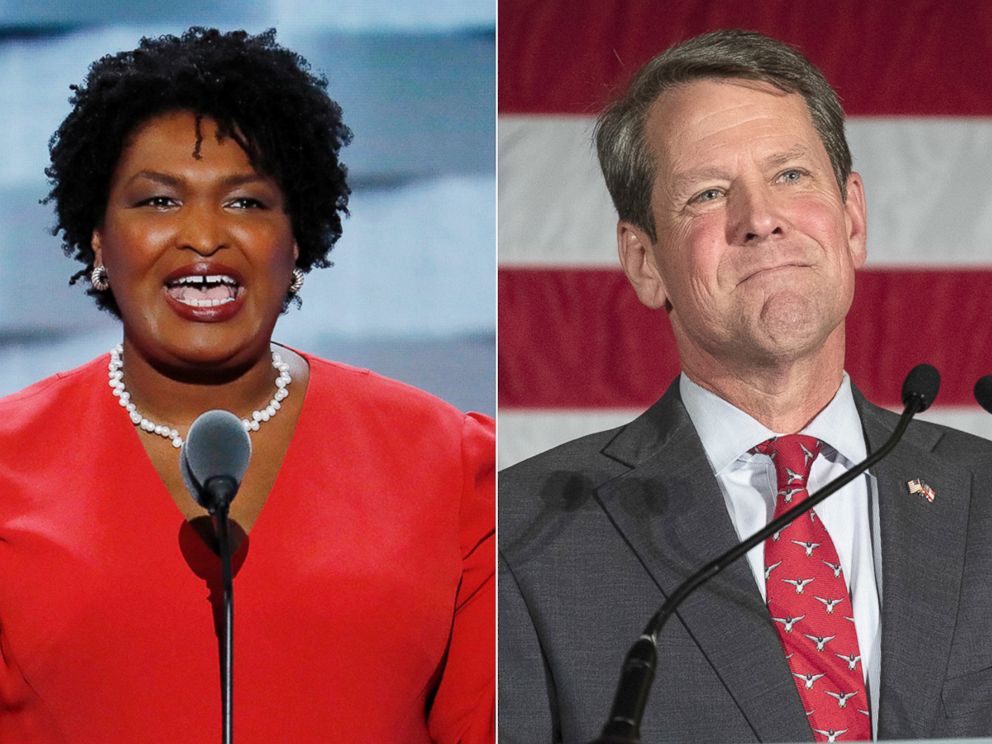 Republican Brian Kemp, Georgia's secretary of state, faces Democratic former state House minority leader Stacey Abrams.
He added that under Kemp the Georgia State Department "has identified people as having moved out of state, moved out of the congressional district, they should either be removed or forced to reregister.
Salon Scanner
0
Kemp is trying to maintain the governor's mansion for Republicans.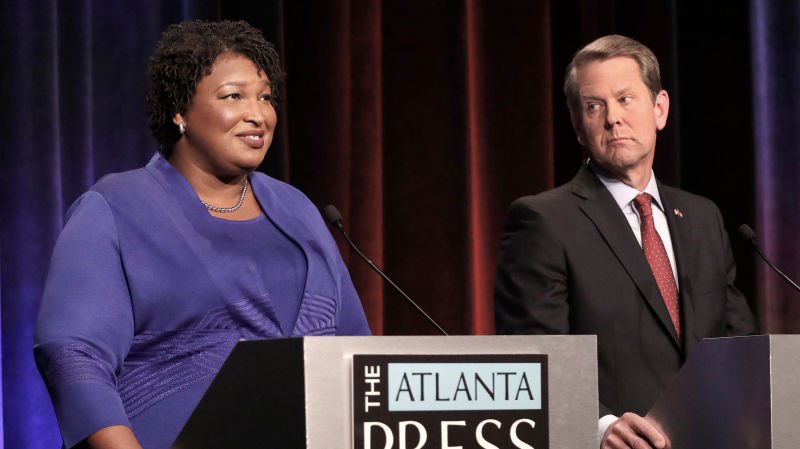 During last nights debate with Stacey Abrams, Brian Kemp was not once asked about voter suppression:
Brian Kemp doesnt really believe Stacey Abrams encouraged undocumented folks to illegally vote, but in saying it exactly that way five times in the span of a few minutes, he hoped to stick it in the minds of voters. He is racist scum. #GAGovDebate
UPDATE: Where Abrams, Kemp stand on jet-fuel tax issue Democratic gubernatorial candidate for Georgia Stacey Abrams, left, speaks as her Republican opponent Secretary of State Brian Kemp looks on during a debate Tuesday, Oct. 23, 2018, in Atlanta.
TheAtlantaJournal-Constitution News
0
The Georgia NAACP is filing a complaint claiming that votes for Democratic candidate Stacey Abrams in that state's race for governor have been changed to Republican candidate Brian Kemp.
Salon Scanner
0