U.S., South Korea set delayed military drills; North Korea urges end to pressure
In Washington last week, South Korea's defense minister said Washington and Seoul would make a decision by December on major joint military exercises for 2019.
South Korean President Moon Jae-in, meanwhile, has forged ahead with efforts to engage with North Korea in recent months, raising U.S. concerns that Seoul could weaken pressure on North Korea to give up its nuclear weapons.
The Korean Marine Exchange Program was among the training drills that were indefinitely suspended in June after U.S. President Donald Trump met North Korean leader Kim Jong Un in Singapore and promised to end joint, U.S.-South Korea military exercises often criticized by the North.
North Korea warned on Friday that it could restart development of its nuclear program if the United States does not drop its campaign of "maximum pressure" and sanctions.
SEOUL (Reuters) - The United States and South Korea will begin small-scale military drills on Monday just days ahead of U.S. Secretary of State Mike Pompeo meeting with a North Korea official to discuss denuclearization and plans for a second summit between the two countries.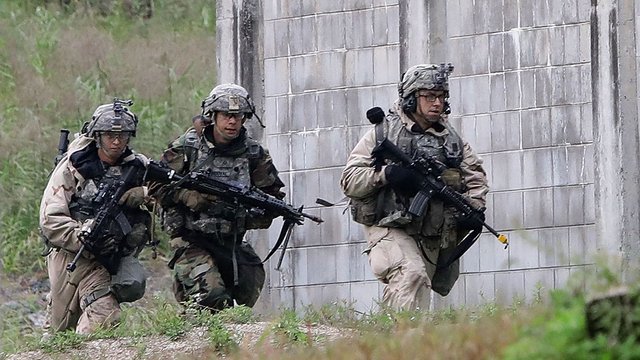 US, South Korea resuming military drills on Monday