Oral-B dental floss linked to toxic chemicals, study suggests
CLOSE This popular brand of dental floss may cause higher levels of toxic chemicals to enter your body according to a new study.
For the study, scientists examined the blood samples of 178 California-based middle-aged women and measured 11 different per- and polyfluoroalkyl substances (or PFAS) chemicals previously linked to a various health implications, from testicular cancer and thyroid disease to decreased fertility and high cholesterol.
TheAtlantaJournal-Constitution News
0
USA TODAY Using Oral-B Glide dental floss may be associated with higher levels of toxic PFAS chemicals in your body, according to a new peer-reviewed study.
RELATED: 4 ways to save money on dental care in metro Atlanta - even without insurance In addition to the floss findings, researchers noticed higher PFAS levels when participants: had stain-resistant carpet or furniture lived in a city with a PFAS-contaminated drinking water supply ate food prepared in coated cardboard containers (African American women in particular) Authors also noted that in this particular study, "African Americans ate French fries more often than non-Hispanic whites, so we infer that they may also consume more fast food such as hamburgers, which are sold in paper wrappers."
TheAtlantaJournal-Constitution News
0
Women who flossed with Oral-B Glide had higher levels of a type of PFAS known as perfluorohexanesulfonic acid, or PFHxS, in their body versus women who didn't use the floss, according to findings published Tuesday on Journal of Exposure Science & Environmental Epidemiology.
Researchers measured levels of PFAS in the women's blood and later interviewed them about certain behaviors that might lead to exposure — like eating food from coated cardboard containers and nonstick cookware or having stain-resistant carpet and furniture.
Though PFSA environmental contamination via drinking water, for example, is considered a major public health threat most consumers can't do much about, "this study strengthens the evidence that consumer products are [also] an important source of PFAS exposure," Boronow said.
TheAtlantaJournal-Constitution News
0
Jan. 10 (UPI) -- Oral-B Glide dental floss and other products contain PFAS, which researchers have associated with various negative health problems, a study says.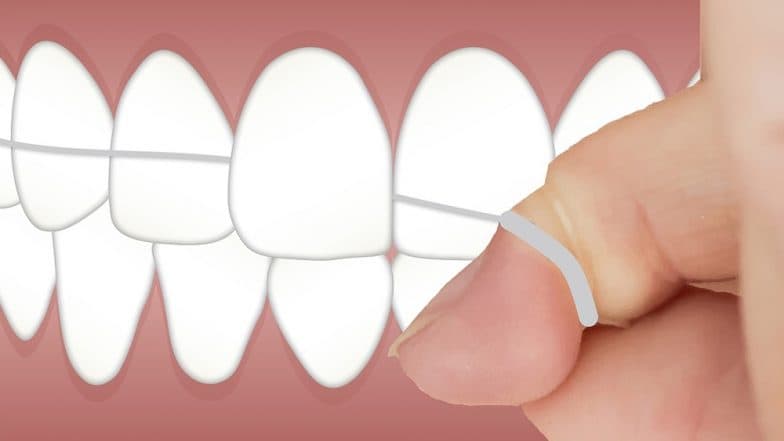 RELATED: If you've been flossing regularly, the feds say you can stop The findings  According to the study, women who flossed with a particular dental floss — Oral-B Glide — had higher levels of the PFAS perfluorohexanesulfonic acid (PFHxS) compared to women who did not.
TheAtlantaJournal-Constitution News
0
Black women who participated in the study had increased levels of four PFAS chemicals in their blood due to eating a lot of takeout food packaged in cardboard containers.
"This is the first study to show that using dental floss containing PFAS is associated with a higher body burden of these toxic chemicals," said Katie Boronow, a staff scientist at Silent Spring and study lead author, in a news release.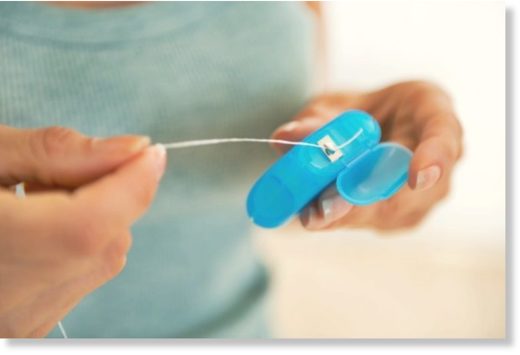 This is the first study to find "evidence that flossing with PTFE-based dental floss could contribute to an individual's body burden of PFASs, but additional data are required to verify this finding," researchers wrote.
TheAtlantaJournal-Constitution News
0
Researchers found 11 different PFAS chemicals in the women participating in the study.
People may be absorbing toxic industrial chemicals from some brands of dental floss, a new study says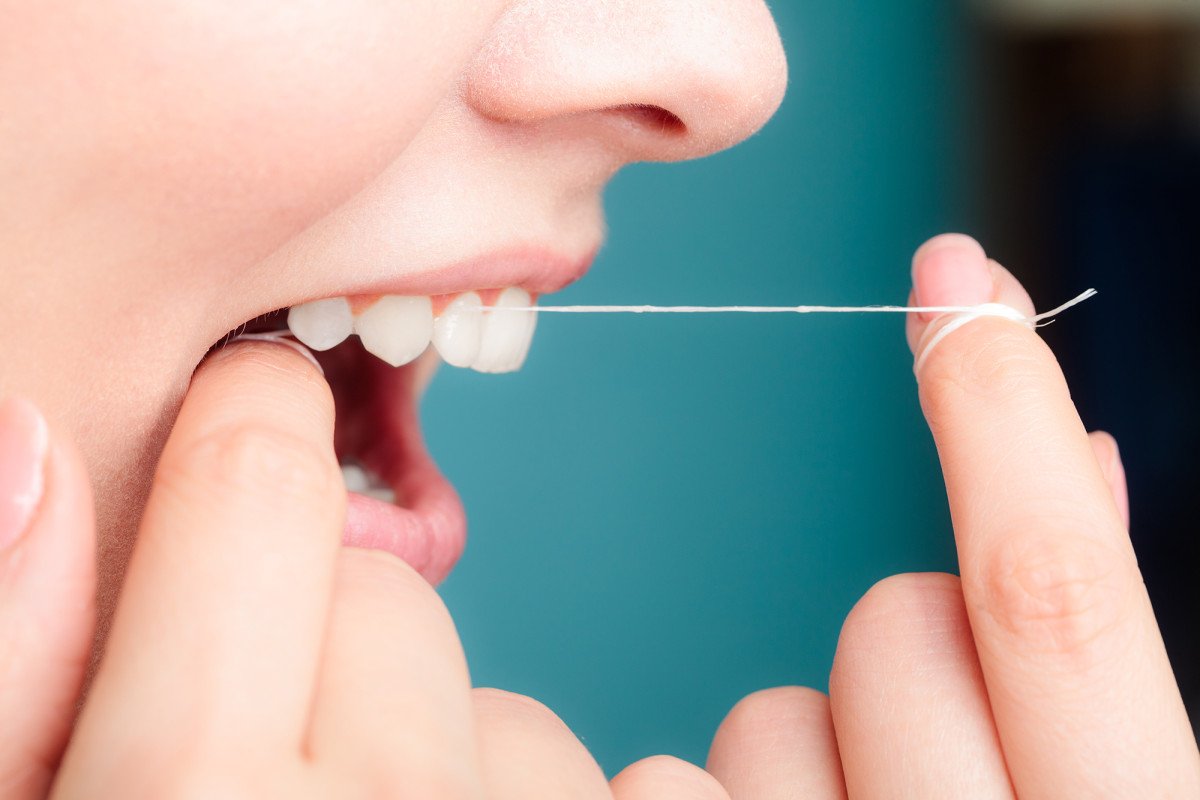 Oral-B Glide dental floss linked to toxic PFAS chemicals, study says