Panthers' Christian McCaffrey sets RB catches record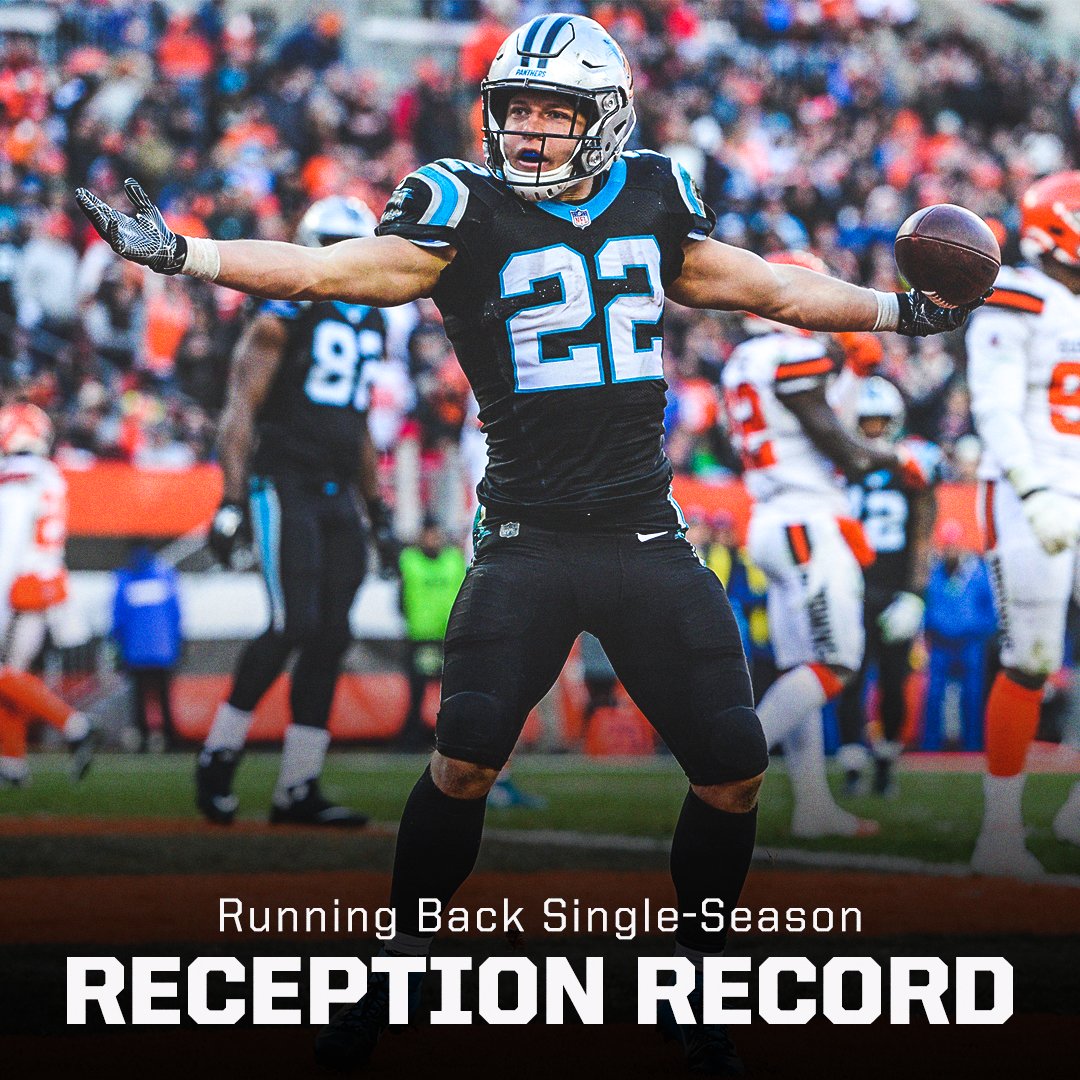 Christian McCaffrey set an NFL RB record with 106 catches so far this season. His dad, former WR Ed McCaffreys career best was 101 in 2000 with the Broncos.
ESPNNFL Scanner
0
#Panthers RB Christian McCaffrey breaks Matt Fortes single-season record for receptions by a running back (103).
evansilva Scanner
0
@run__cmc has 1,080 yards rushing and 845 yards receiving on record 106 catches for RB. Amazing season for #Panthers by Stanford's Christian McCaffrey.
LyleMSpencer Scanner
0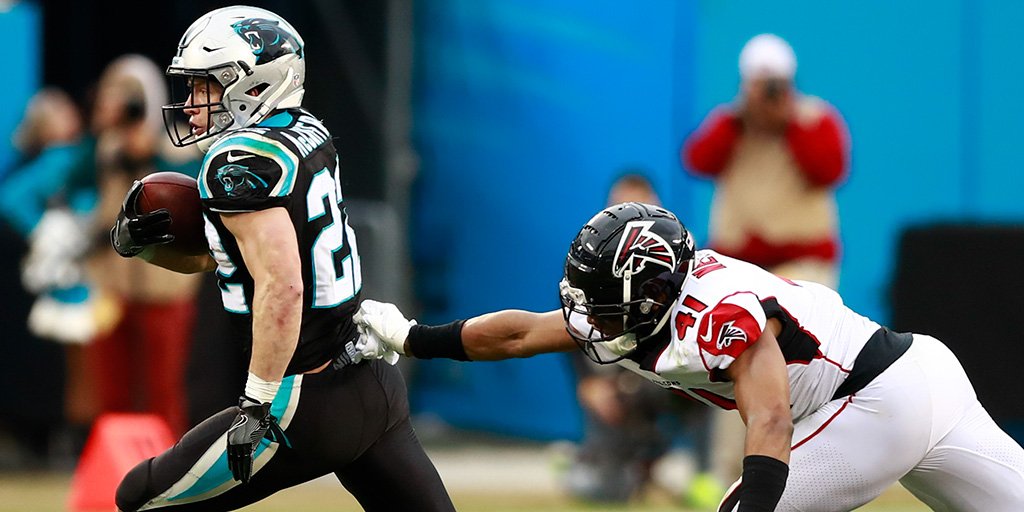 Panthers Christian McCaffrey breaks NFL record for most RB catches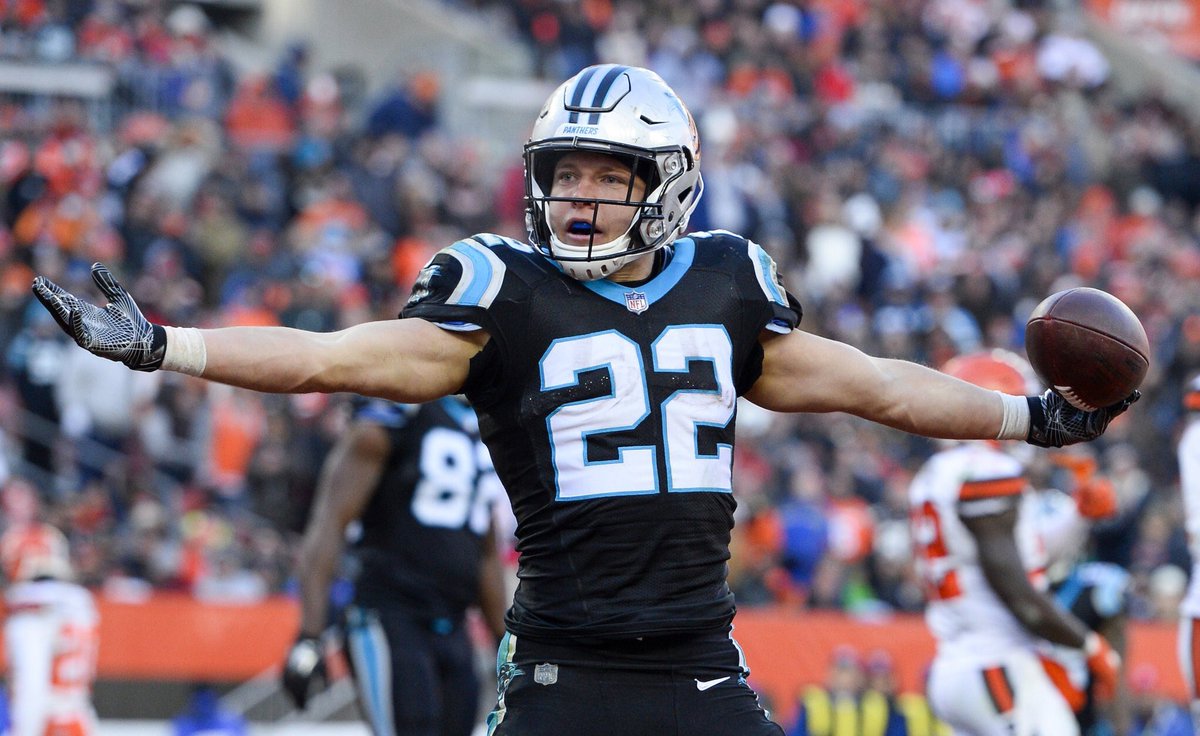 #Panthers RB Christian McCaffrey just broke the NFL single-season record for most receptions by a running back (103 and counting) Matt Forte previously broke the record in 2014
FanDuel Scanner
0
McCaffrey has been one of the few bright spots in a season that has seen Carolina go from 6-2 to 6-9 and has left some uncertainty about the future of coach Ron Rivera.
And McCaffrey just obliterated his total catches mark.
He also topped his father, former receiver Ed McCaffrey, whose season-high in his career was 101 catches.
McCaffrey finished Sunday's game with 12 catches for 77 yards as the Panthers fell to the Falcons, 24-10.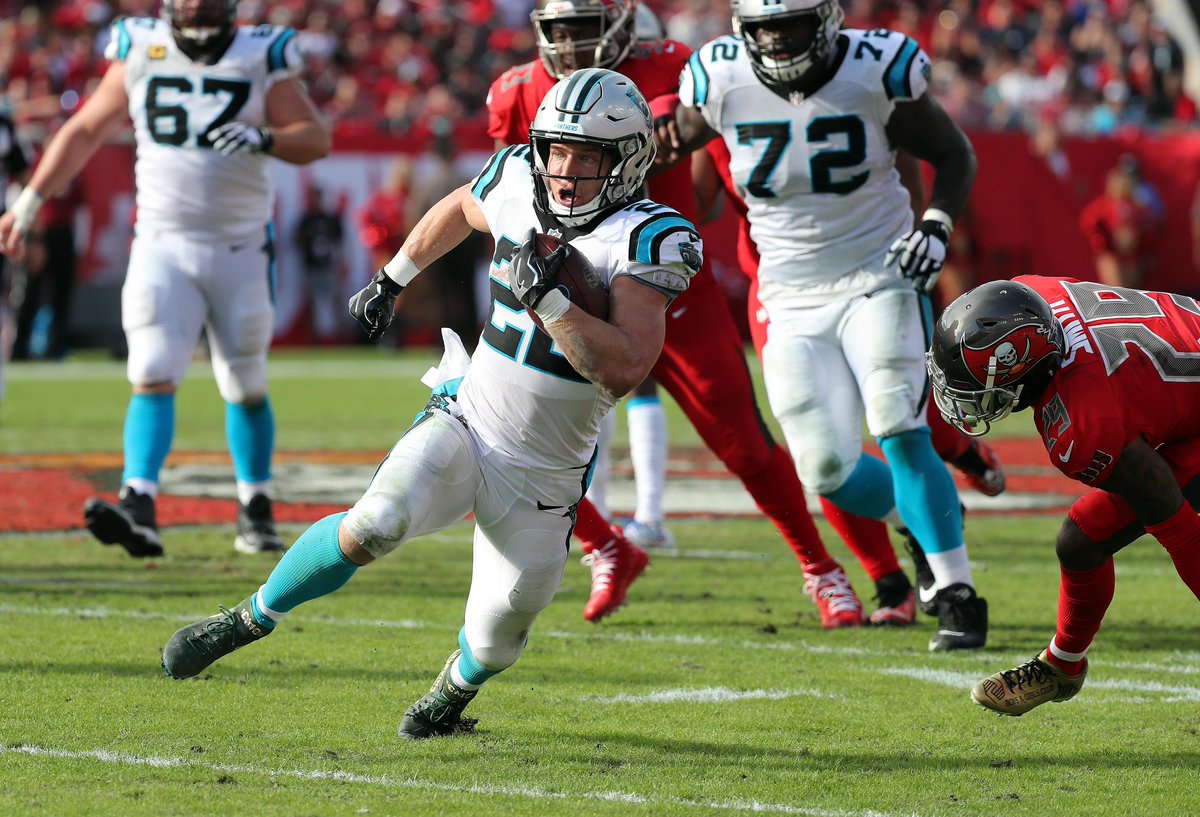 Christian McCaffrey breaks Matt Forte's record for receptions by a RB in a single-season (102).
McCaffrey topped that in Sunday's third quarter with his ninth catch of the game, then added three more to bring his season tally to 106.
"We thought he could carry a good load,'' said Rivera, who said before the season the goal was to get McCaffrey 25-30 touches a game.
McCaffrey entered Sunday's game having taken 97.65 percent of Carolina's offensive snaps, by far the most by a back in the NFL this season.