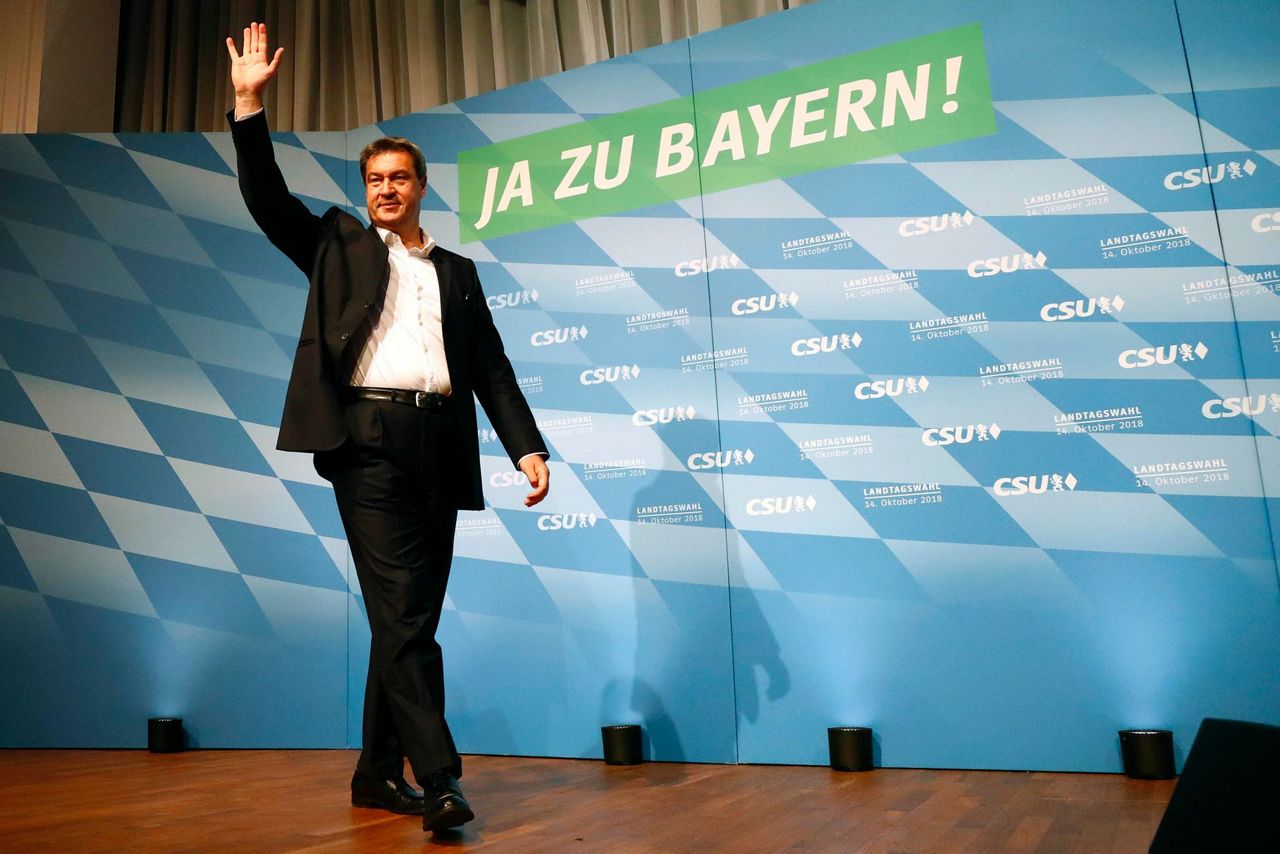 Bavaria votes in tough test for Merkel's conservative allies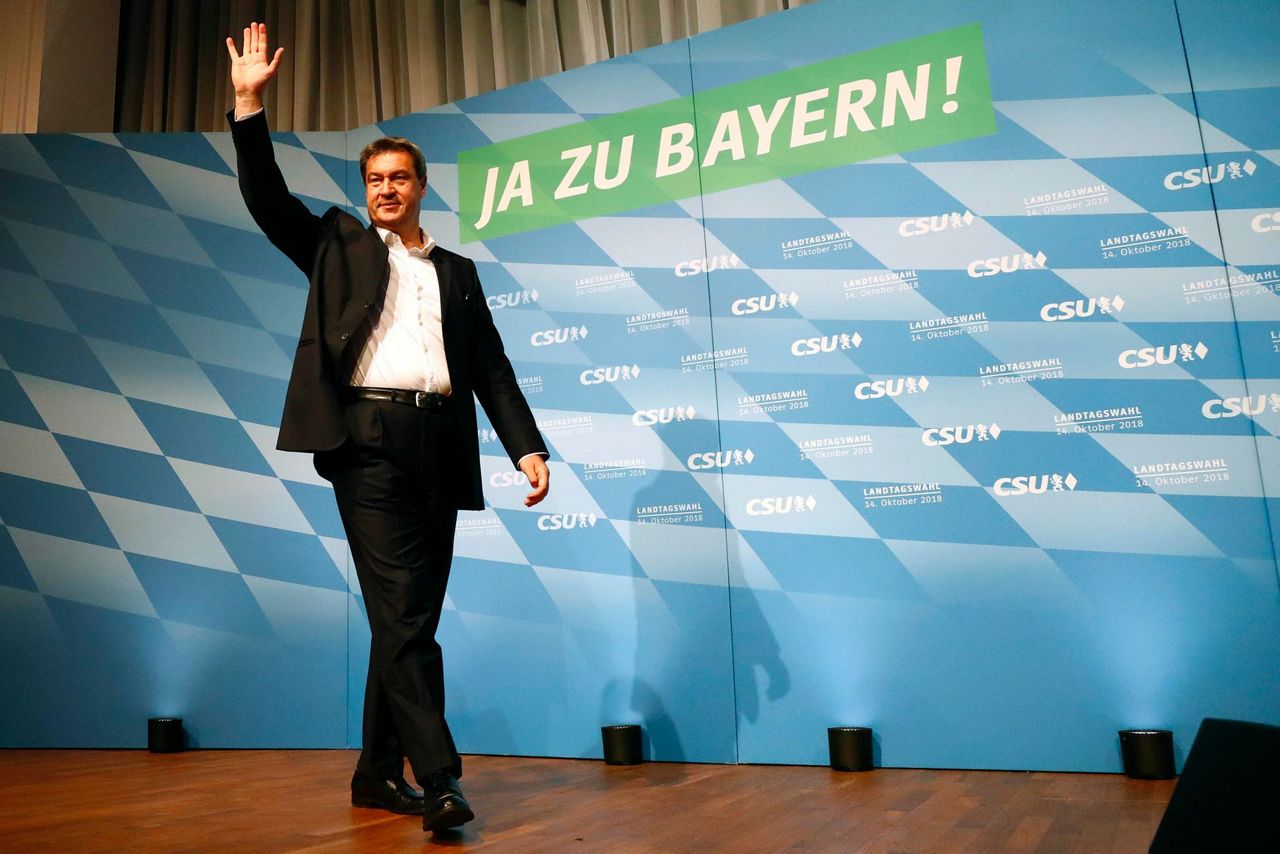 BERLIN (AP) — German Chancellor Angela Merkel's conservative allies lost their absolute majority in Bavaria's state parliament by a wide margin in a regional election Sunday, a result that could cause more turbulence within the national government.
Constant squabbling in Merkel's national government and a power struggle at home have weighed on the CSU, which is traditionally a touch more right-wing than the chancellor's party and has taken a hard line on migration.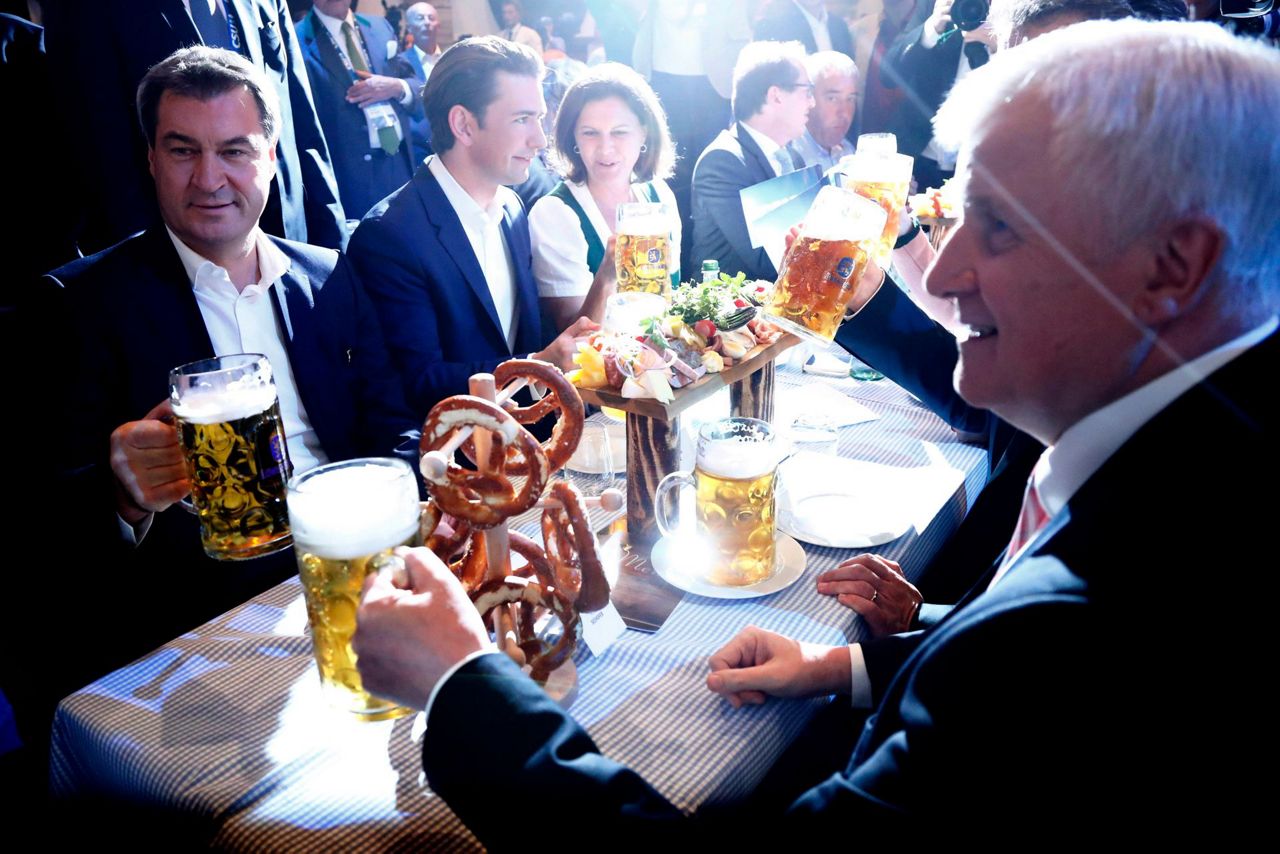 The center-left Social Democrats, Merkel's other coalition partner in Berlin, were on course for a disastrous fifth-place result of 10 percent or less, half of what the party received in 2013 and its worst in the state since World War II.
Needing coalition partners to govern is itself a major setback for the party, which only exists in Bavaria and held an absolute majority in the state parliament for all but five of the past 56 years.
"Of course this isn't an easy day for the CSU," the state's governor, Markus Soeder, told supporters in Munich, adding that the party accepted the "painful" result "with humility."
The Christian Social Union (CSU) won 35.6 percent of the vote, preliminary results showed, losing its absolute majority for only the second time since 1962 ― an outcome sure to stoke infighting in the conservative party, already a difficult partner for Merkel in Berlin.
The result, which saw the pro-immigration Greens come second and the far-right Alternative for Germany (AfD) enter the state assembly for the first time, means the CSU will need to form a coalition ― a humiliation for a party used to ruling alone.
CSU leader Horst Seehofer has been a thorn in Merkel's side since her 2015 decision to open Germany's borders to more than 1 million migrants, gradually shifting his party to the right in an ultimately futile effort to counter the rise of the AfD.
Divisions between Merkel's Christian Democratic Union and the CSU ― conservative sister parties ― have widened further since an inconclusive national election forced them into a coalition in March with the Social Democrats.
The Bavarian election is followed in two weeks by another test for Merkel's conservative alliance: her CDU is likely to remain the largest party but lose votes in an election in the western state of Hesse, home to the financial centre of Frankfurt.
Bavaria, the German state that formed the front line of the 2015 migration crisis, abandoned the governing conservatives in droves. But rather than shifting mostly to the far right, they gave the biggest boost to a new centrist force: the Greens.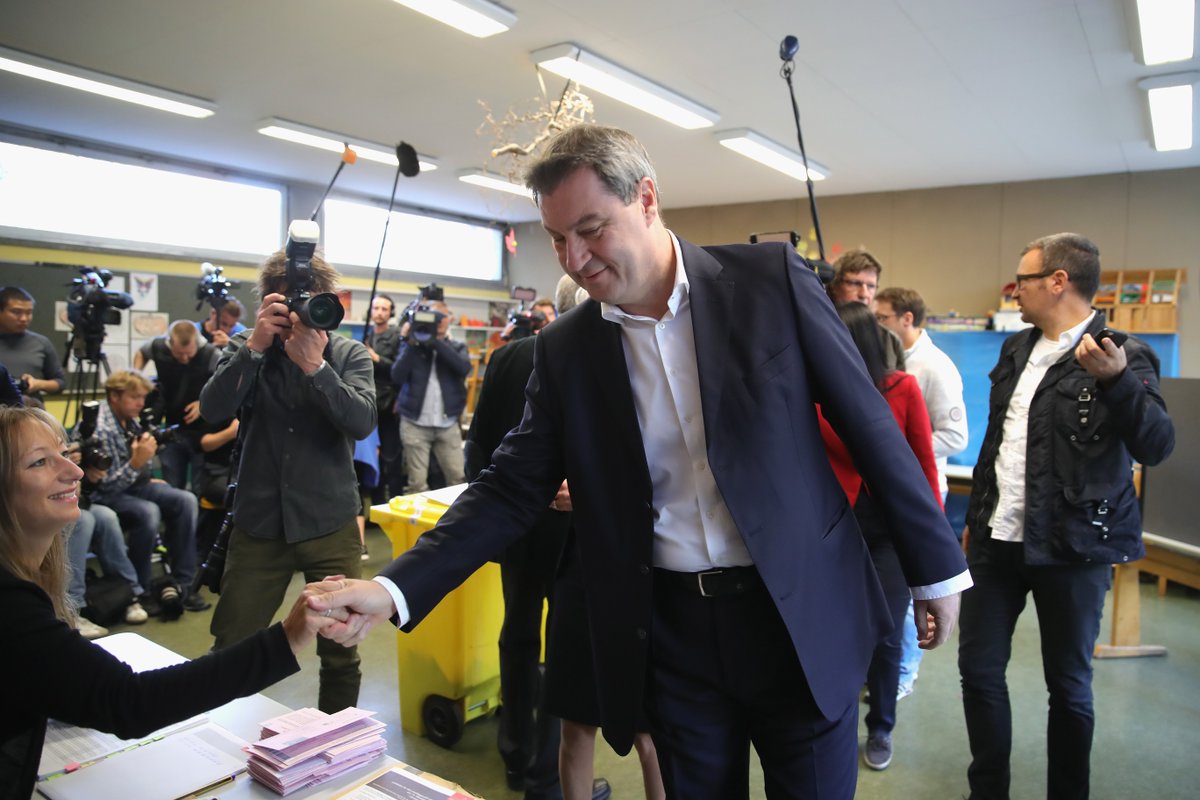 Voters in southern German state of Bavaria go to the polls in election that could shake Chancellor Merkels fragile coalition.
Germanys largest and second most populated federal state may soon have its political landscape changed - polls
Merkels CSU ally loses absolute majority in Bavaria state elections with 35.5 percent while far-right AfD gains 11 percent, enough to enter the state assembly for the first time, exit polls show
After #Bavaria, national populists will hold seats in 15 of Germanys 16 state parliaments. Will likely have seats in all of them after the next state election in Hesse later this month. Remarkable given history. A party system witnessing profound change
Reaction ➡ Bavarian state election: We said: We want a pro European policy, not a policy that says Bavaria first, said German Green MP Cem Özdemir in an interview with DWs @MaxKoschyk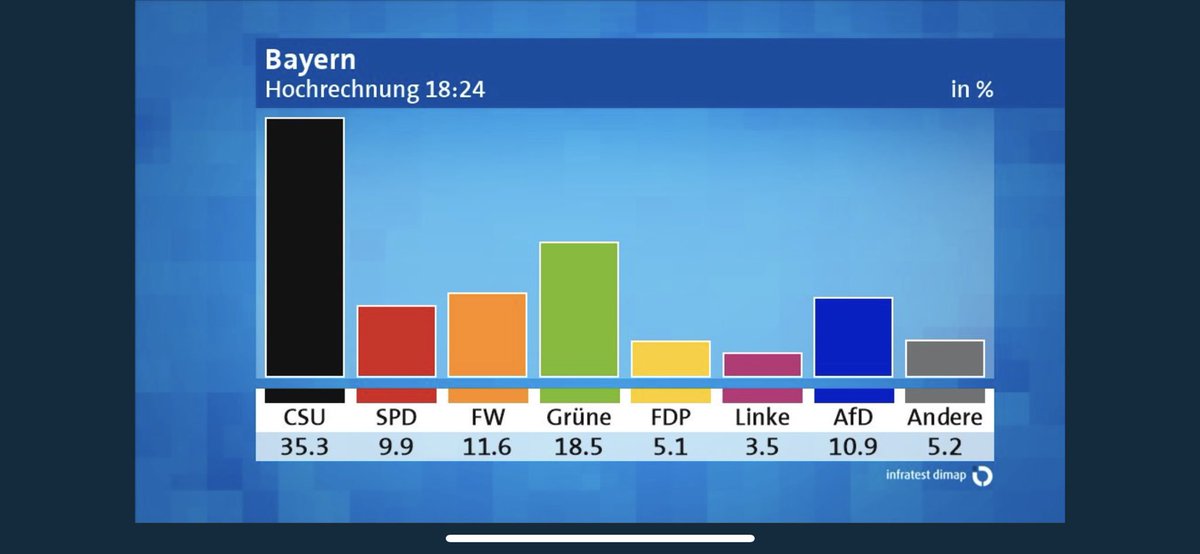 Bavaria after the election is still a staunchly conservative state (CSU+AfD= 46.2%), but with a huge green spot. Many stories to tell here, one is the transformation of the Greens from leftist protest movement to establishment party.
chrischeuermann Scanner
0
As expected, looks like a historically bad day for CSU in Bavaria election. Exit polls: - CSU loses majority in state parliament - Greens up - AfD in Bavaria parliament for first time Merkels Bavaria ally CSU suffer massive losses - BBC News