Suicides and drug overdoses push down US life expectancy
This is so disturbing. Apparently the reason our life expectancy in the US actually declined, is because of the large number of people choosing suicide and dying from drug overdoses. Dont do it.
DavidWhisenant Scanner
0
Most races and ethnic groups, including black males, Hispanic males and Hispanic females, saw no significant changes in their death rate year over year.
clickondetroit.com Scanner
0
Life expectancy in the US dropped again last year as more Americans are dying younger from drug overdoses and suicide. The CDC is calling the data a wakeup call.
connortryan Scanner
0
The suicide death rate last year was the highest it's been in at least 50 years, according to U.S. government records.
Suicides and drug overdoses pushed up U.S. deaths last year, and drove a continuing decline in how long Americans are expected to live.
A new report by @CDCgov is a sobering look at how drug overdoses and suicides are negatively impacting U.S. life expectancy. We have a lot of work to do if we are going to reverse these trends and prevent unnecessary deaths. #opioidepidemic
RepBillFoster Scanner
0
New CDC report shows suicides & overdoses pushing down US life expectancy: Recovery IS possible with treatment. Equal access to care for those with mental health & substance use disorders is critical. Learn more about your rights at
PJK4brainhealth Scanner
0
Drug overdose deaths also continued to climb, surpassing 70,000 last year, in the midst of the deadliest drug overdose epidemic in U.S. history.
Drug overdoses, suicides cause drop in 2017 US life expectancy; CDC director calls it a wakeup call:
Accidental drug overdoses account for more than a third of the unintentional injury deaths, and intentional drug overdoses account for about a tenth of the suicides, said Dr. Holly Hedegaard, a CDC injury researcher.
The rate of drug overdose deaths involving synthetic opioids other than methadone (drugs such as fentanyl, fentanyl analogs and tramadol) increased 45 percent in 2017 from the previous year.
However, black females experienced a 0.8% decreasing death rate in 2017 over the previous year, meaning they lived a bit longer, while the rate increased by 0.6% for white males and by 0.9% for white females.
clickondetroit.com Scanner
0
In years past, declines in heart disease deaths were enough to offset increases in some other kinds of death, but no longer, Anderson said.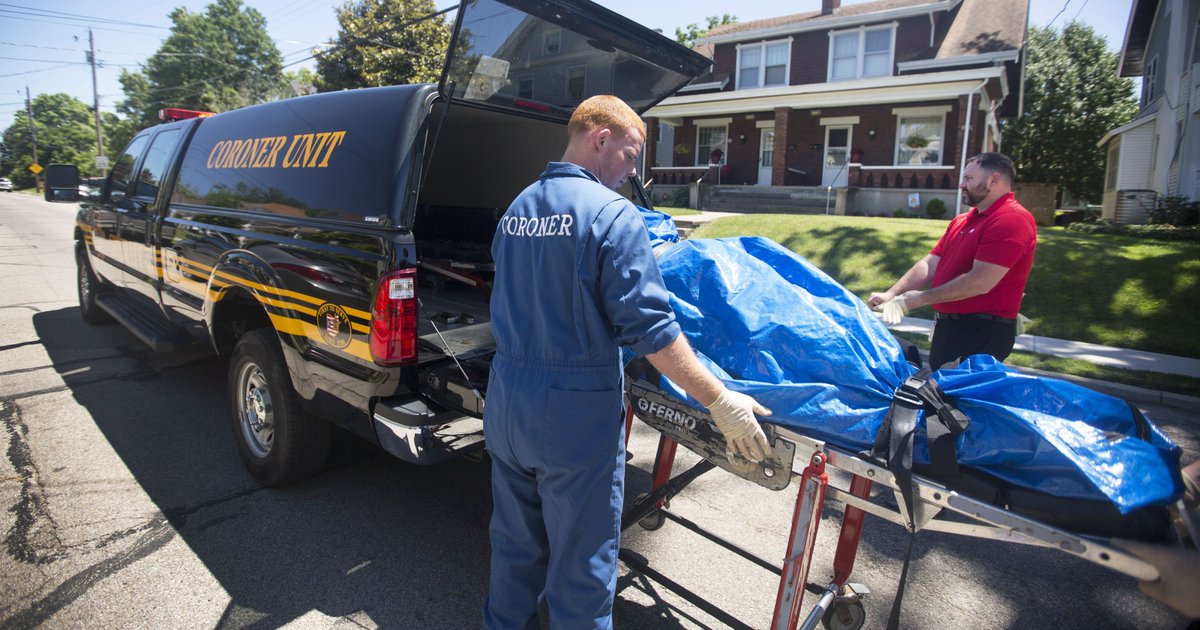 Ohio repeats No. 2 spot in nation for overdose deaths; suicides spiral up too, CDC says
Enquirer Scanner
0
"Deaths from drug overdose continue to be a public health burden in the United States," the CDC said, adding that "the pattern of drugs involved in drug overdose deaths has changed in recent years."
These sobering statistics are a wakeup call that we are losing too many Americans, too early and too often, to conditions that are preventable, says CDC Director Robert Redfield.
MPRnews Scanner
0
Suicides and drug overdoses caused last year life expectancy to drop in the U.S., new figures show
More than 70,000 people died of drug overdoses last year alone, according to the CDC. That number marks a nearly 10 percent increase from 2016 and the highest ever in the United States for a single year.
Overall, the greatest increase in drug overdose death rates was among adults between 55 and 64 for the period 1999 to 2017: About 4 deaths per 100,000 occurred in this group in 1999, compared with 28 per 100,000 in 2017.
clickondetroit.com Scanner
0
"Tragically, this troubling trend is largely driven by deaths from drug overdose and suicide," CDC director Robert Redfield said in a statement.
Drug overdose deaths also continued to climb, although the death rate rose 10 percent from the previous year, smaller than the 21 percent jump seen between 2016 and 2017.
Increasing deaths due to drug overdoses and suicides explain this slight downtick in life expectancy, the US Centers for Disease Control says.
clickondetroit.com Scanner
0
Life expectancy in the United States declined from 2016 to 2017, partly due to drug overdoses and suicides
Suicide and drug overdose rates continued to rise in 2017, helping drive the number of U.S. deaths to the highest total in more than 100 years, the Centers for Disease Control and Prevention said in a series of reports on mortality released Thursday.
Overdose deaths reached a new high in 2017, topping 70,000, while the suicide rate increased by 3.7%, the CDC's National Center for Health Statistics reports.
clickondetroit.com Scanner
0