Ted Baker founder Ray Kelvin takes leave of absence amid harassment allegations after 'forced hugging' storm
The company said it would not comment on the nature of the allegations.
On Thursday, the company said Kelvin would continue in his job while the investigation was being carried out, but Friday's statement said he had agreed to take some time out as the board had "now been made aware of further serious allegations about the conduct of [Kelvin], which it will also be investigating".
In a statement issued to the stock market just before it closed on Friday afternoon, Ted Baker's board said the chief operating officer, Lindsay Page, would be taking over as acting chief executive with immediate effect.
Earlier this week, Ted Baker's board said it had appointed the law firm Herbert Smith Freehills to carry out an independent investigation into reports of harassment by Kelvin after about 300 former and current staff signed a petition on campaigning site Organise complaining about behaviour including "forced hugs" and ear kissing.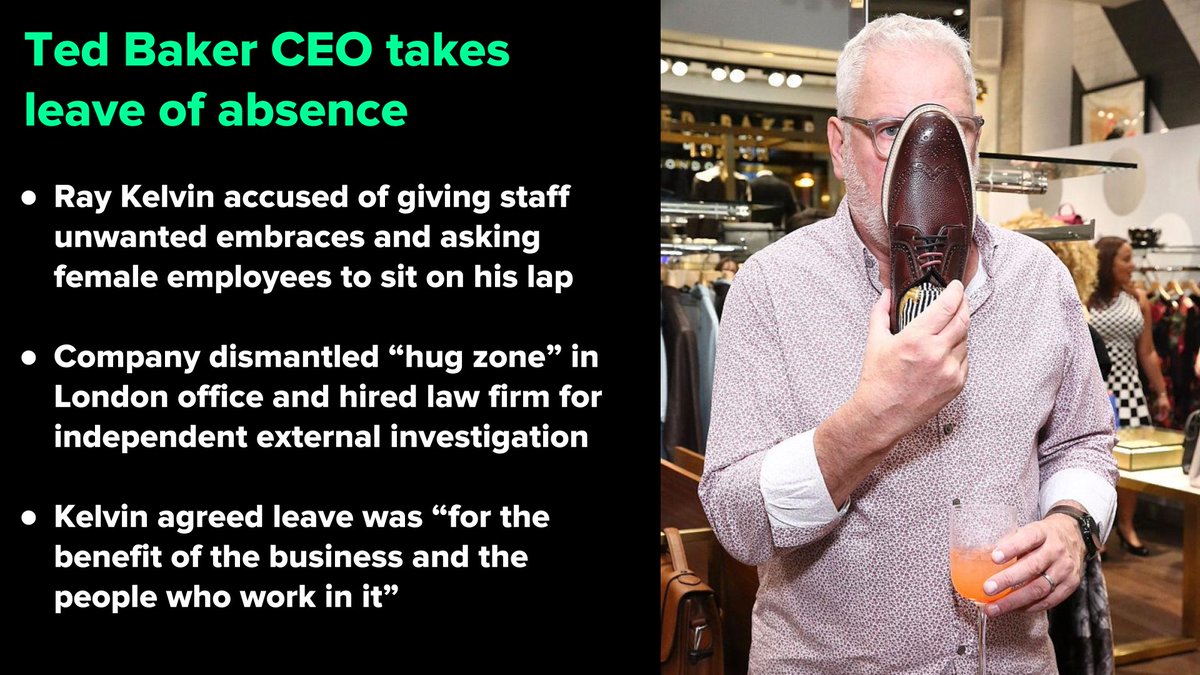 Ray Kelvin will take a voluntary leave of absence as Ted Baker CEO after an online petition complaining about a workplace hug zone. Heres what you need to know #tictocnews
Ted Baker founder Ray Kelvin is taking a leave of absence from the fashion company after the board said it had been made aware of "further serious allegations" that it would be investigating.
This follows an online campaign claiming to represent over 200 employees which called on the company to end "forced hugging" and "a culture that leaves harassment unchallenged."
The under-fire retailer yesterday hired a top law firm to conduct an investigation into the allegations.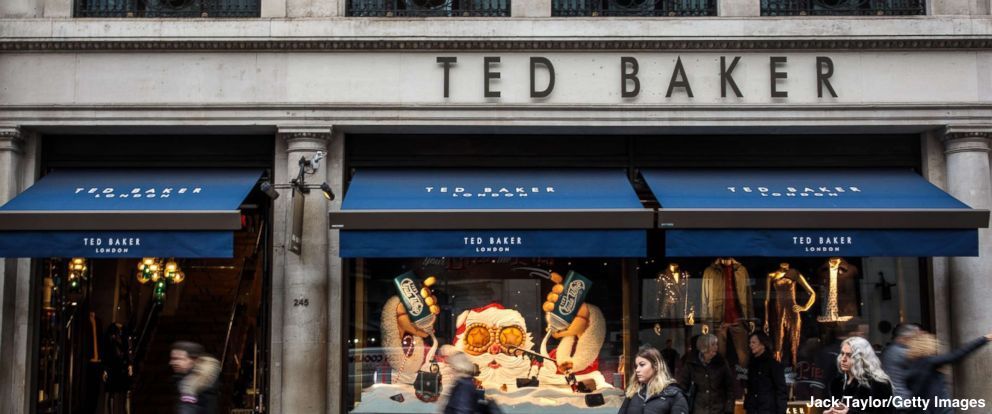 Fashion retailer Ted Baker launches investigation into widespread allegations of workplace harassment amid claims employees had been subjected to "forced hugs" by the company's CEO and founder Ray Kelvin.
Ted Baker CEO Ray Kelvin will take a leave of absence following reports that he gave staff members unwanted hugs and asked female employees to sit on his knee
Ted Baker's CEO and founder Ray Kelvin will take a voluntary leave of absence while allegations about his conduct are investigated, the British fashion retailer said on Friday.
Do you have a story for The Sun Online news team?
TED Baker's founder is to take temporary leave of absence after allegations of harassment were made against him.
More allegations have since emerged including claims Mr Kelvin pushed an employee against a wall because he wasn't invited to his wedding.
Ted Baker has set up an independent committee of non-executive directors to look into the allegations.