Trump administration 'considers adding Venezuela to terrorism state sponsors list'

Statement from @HouseForeign ranking member @RepEliotEngel on reports the Trump Administration is considering adding #Venezuela to the State Sponsor of Terrorism List.
Rubio and two other Republican senators sent a letter to Secretary of State Mike Pompeo in September urging him to name Venezuela a state sponsor of terrorism and accusing it of links to Lebanon's Hezbollah militant group and the Revolutionary Armed Forces of Colombia, or FARC, but they offered no proof.
Admin must not wait any longer + rightfully list #Venezuela as a state sponsor of terrorism. The #Maduro regime has facilitated ops of #Hezbollah + #FARC, providing $$ from drug trafficking + illicit activities as well as logistical support to access Latin America +promote terror
RosLehtinen Scanner
0
A U.S. official, speaking on condition of anonymity, said it would be a challenge for the Trump administration to provide concrete proof linking the Maduro government to terrorism if it decides to put Venezuela on the list.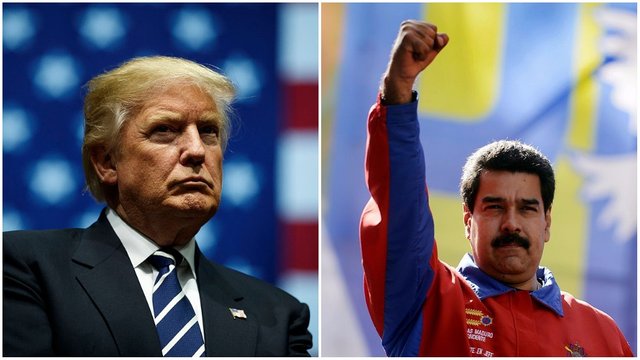 Trump admin to designate Venezuela as state sponsor of terrorism: report
U.S. officials declined to say whether a final decision had been made about the designation, but in recent days the State Department has asked for feedback on the proposed move from various agencies, including the Department of Health and Human Services, the Centers for Disease Control and Prevention, which is part of HHS, and the U.S. Agency for International Development.
A senior U.S. official told Reuters earlier this month that the Trump administration was "looking at all potential avenues" to pressure Maduro's government.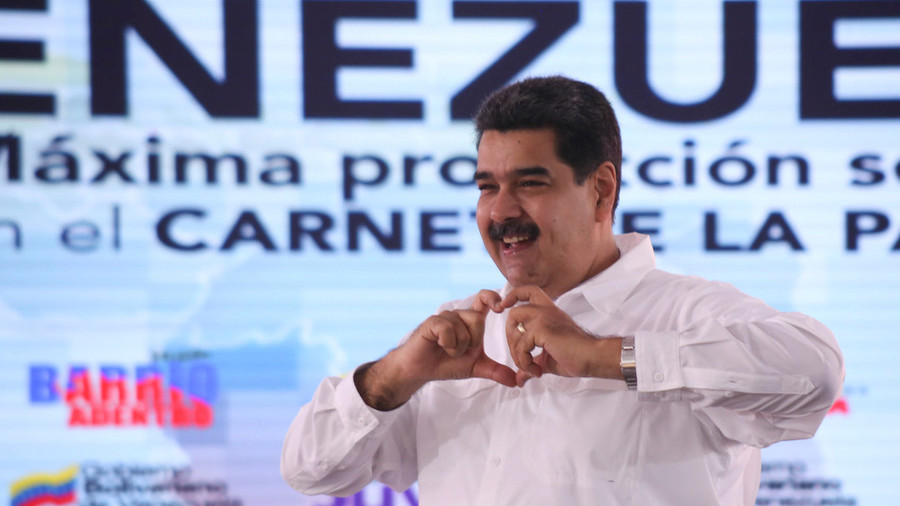 The emails did not specify the country, but a State Department desk officer identified the country as Venezuela in a telephone call last week with about 20 others from agencies that included HHS, CDC and USAID.
Ranking member on Foreign Affairs Committee says he has seen no evidence that Venezuela meets criteria of State Sponsor of Terrorism List. New statement in response to our @washingtonpost report last night.
WASHINGTON (Reuters) - The United States is considering adding Venezuela to its list of state sponsors of terrorism but no final decision has been made, a person familiar with the deliberations said on Monday.
"There are several other governments you could say are involved in more forms of terrorism that have much more impact," said William Brownfield, the former U.S. ambassador to Venezuela and a senior fellow at the Center for Strategic and International Studies.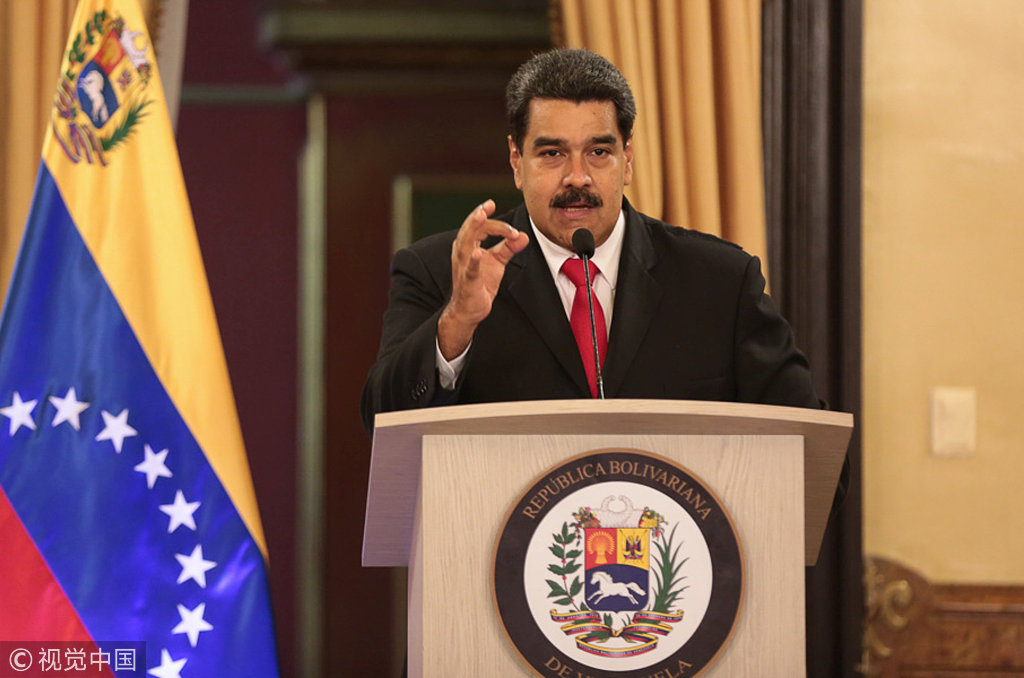 Deliberations on the potential U.S. move continued last week, when HHS officials were asked to assess the impact of a terrorism designation on "HHS or CDC programming of funding being carried out by a third party in that country," according to emails sent among HHS officials.
The #WhiteHouse might direct the U.S. State Department to place #Venezuela on its list of state sponsors of #terrorism. @Reuters
Stratfor Scanner
0
Discussions on the issue have moved forward in recent days with strong lobbying from Republican Senator Marco Rubio, who has long pressed the administration to take a tougher stand against the government of Venezuelan President Nicolas Maduro, the source said.
This is completely absurd and sets a dangerous precedent. Venezuela is not a terrorist nation or sponsor of terrorism. What Venezuela has are the largest oil reserves on the planet and a government not favorable to Washington. The US wants regime change.
evagolinger Scanner
0
November 19 at 7:43 PM The Trump administration is preparing to add Venezuela to the U.S. list of state sponsors of terrorism in what would be a dramatic escalation against the socialist government of Nicolás Maduro, according to U.S. officials and internal government emails.