Getty museum ordered to return 2,000-year-old ancient Greek statue by Italy Supreme Court
"We now hope that the US authorities will act as soon as possible to favour the restitution of the statue to Italy," said Alberto Bonisoli, Italy's culture minister.
Italy's "Court of Cassation," the supreme court, ruled that the statue was found in Italian waters and improperly smuggled out of the country.
The Getty also emphasizes that in 1968, before the museum purchased the statue, the same Italian high court ruled that there was no evidence that the Italian government had the right to claim the statue.
The Getty Museum immediately rejected the judgment, saying it had no intention of giving up the fourth century BC statue, believed to have been cast by a Greek sculptor named Lysippus.
More than a decade ago — after a bitter dispute with the Italian government — the Getty Museum agreed to return 40 items to Italy, based on evidence that the works of art were looted.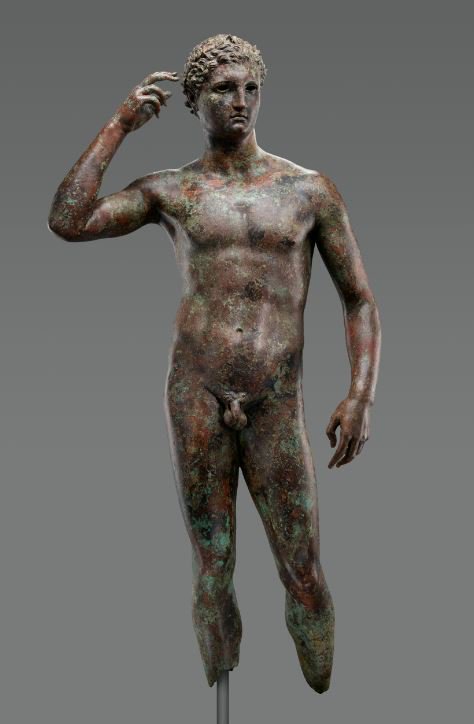 NEW: Italys highest court rules that L.A.s Getty Museum must return Victorious Youth, an ancient Greek bronze statue which was discovered by fisherman off the Adriatic Coast in 1964. The Getty has vowed to fight the order.
The ruling by the Court of Cassation in Rome is the latest round in a decade-long, acrimonious dispute between the museum and Italy over the ownership of the exquisite bronze figure, known as Victorious Youth or the Getty Bronze.
Getty museum ordered to return 2000-year-old ancient Greek statue by Italy Supreme Court
Italy's highest court has ruled that the J. Paul Getty Museum in Los Angeles must hand over an ancient Greek statue that was first discovered by Italian fisherman.
The court in Rome upheld the ruling of a lower court in Pesaro in the Marche region of central Italy, where the statue was found more than 50 years ago.