Rick Forzano, coach who gave Bill Belichick his start in NFL, dies at 90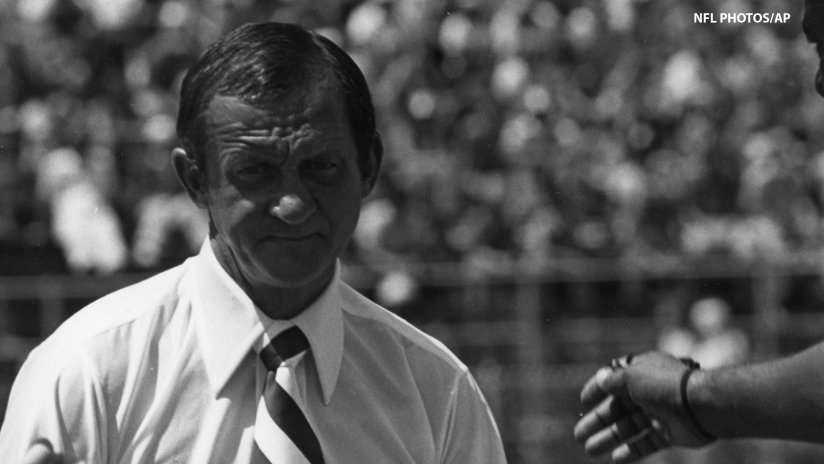 Former #Lions head coach Rick Forzano passes away at age 90:
Lions Scanner
0
Very saddened to hear of the passing of former @UConnFootball coach Rick Forzano. A great coach and person. He will be missed. Our thoughts and prayers are with his family. #RIP
RandyEdsall Scanner
0
Former Lions coach Rick Forzano dies at 90
ProFootballTalk Scanner
0
Team owner Martha Firestone Ford offered the following statement on the passing of Forzano: "Rick was a wonderful man and we are truly saddened by the news of his passing.
PrideofDetroit Scanner
0
Our thoughts are with his wife Betty, daughters Stacey and Kristie and his son, Rick Jr." Perhaps the most notable impact Forzano made on the Detroit Lions was the hiring of a young assistant named Bill Belichick, who earned his first NFL job in 1976 as an assistant coach with the Lions.
PrideofDetroit Scanner
0
Former Detroit Lions head coach Rick Forzano dead at age 90
"Rick gave me a great opportunity here, because when I was with the Colts I didn't have a position to coach, I didn't really have a group of players that I was responsible for," Belichick told NFL Films in Detroit in 2017.
In nearly 40 years of doing this....I have met many great people. No man was ever nicer than former Lions Coach Rick Forzano. He gave a young coach named Bill Bellichick his first job. Forzano died today. God rest your soul coach.
unclefred6 Scanner
0
NFL Films recently did a feature on Forzano, reuniting him with Belichick in Detroit, as they both reflected on their brief time with the franchise and their history together.
PrideofDetroit Scanner
0
Former Lions Head Coach Rick Forzano (1974-'76) died Thursday night at the age of 90. Forzano gave Bill Belichick his first full-time coaching job in 1976.
HammerFox2 Scanner
0
Forzano coached the Lions from 1974 to 1976, compiling a 15-17 record as the team moved from Tiger Stadium to the Pontiac Silverdome, but his tenure in Detroit is better known for helping to start the career of New England Patriots coach Bill Belichick.
On Wednesday, former Detroit Lions head coach Rick Forzano passed away at the age of 90.
PrideofDetroit Scanner
0
Forzano briefly lived with Belichick's family in 1959 after joining Navy as an assistant coach.
In his three seasons at the helm in Detroit, Forzano constructed coaching staffs that included four future NFL head coaches — Raymond Berry, Joe Bugel, Jerry Glanville and Bill Belichick.
Former Detroit Lions, Connecticut and Navy coach Rick Forzano has died at the age of 90, the Lions announced Thursday.
Years later, after Bill Belichick spent a year as a staff assistant with the Baltimore Colts, Forzano gave the 23-year-old his first full-time NFL job in 1976, first as a special-teams assistant and then as wide receivers and tight ends coach.
He founded Rick Forzano Associates, a company that introduces domestic and international companies to the U.S. Government, military, heavy truck and automotive industry.
Ex-Detroit Lions coach Rick Forzano, who gave Bill Belichick his start in the NFL, dies at age 90. (via @mikerothstein)