Justice Department says Matthew Whitaker's appointment is constitutional, prompting rebuke from legal scholars
BREAKING: we just filed another letter with the DOJ calling on Matthew Whitaker to recuse
CREWcrew Scanner
0
Nov. 14 (UPI) -- The U.S. Justice Department dismissed claims Wednesday that acting Attorney General Matthew Whitaker's appointment to succeed Jeff Sessions violated the Constitution.
The DOJ's Office of Legal Counsel plans to issue an opinion defending the appointment of Matthew Whitaker as Acting Attorney General, says a source familiar with the process.
JakeBGibson Scanner
0
The Justice Department Office of Legal Counsel issued an opinion Wednesday supporting President Trump's appointment of Matt Whitaker as acting attorney general, despite criticism from Democrats who have questioned his qualifications to oversee the Russia investigation.
Weekly Update: Now that President @realDonaldTrump removed AG Jeff Sessions + appointed Matthew Whitaker as Acting AG, the new DOJ leadership should end Muellers abusive investigation and should finally do a serious prosecution of Clinton's email crimes.
Maryland Attorney General Brian Frosh asked a federal judge Tuesday to block Whitaker from responding to an earlier lawsuit on the Affordable Care Act.
DOJ says Matthew Whitaker can serve as acting attorney general
foxnewsalert Scanner
0
The Justice Department told President Donald Trump that Matthew Whitaker could hold the post of acting attorney general, before Trump appointed him to that post.
Whitaker was named to the post a week ago, after Trump forced out Attorney General Jeff Sessions.
So, today were awaiting DOJ OLCs opinion backing Acting AG Matt Whitakers appointment — — and Marylands filing (backed by Goldstein Russell) challenging the appointment:
A senior Justice Department official told NBC that that advice was offered "after the White House asked what the president's option would be in the event the office of attorney general was vacant and who might be eligible to serve."
Maryland officials argued Whitaker isn't the legitimate attorney general, and that Deputy Attorney General Rod J. Rosenstein should have been placed in the temporary post.
In an op-ed Whitaker wrote last year, he argued that "any investigation into President Trump's finances or the finances of his family would require Mueller to return to Rod Rosenstein for additional authority under Mueller's appointment as special counsel."
Steven Engel, assistant attorney general for the Office of Legal Counsel, said in a written opinion cited by NBC News that his office told the White House — before Whitaker was appointed — that the president "could designate a senior Department of Justice official, such as Whitaker, as acting attorney general."
In its opinion, the Office of Legal Counsel said that the president's appointment of Whitaker to replace former Attorney General Jeff Sessions was consistent with the Federal Vacancies Reform Act (VRA) of 1998.
Trumps DOJ says he has the power to depart from the succession order that was established by one federal law by appointing Acting AG Matthew Whitaker. They cite Federal Vacancies Reform Act, even though it was not meant to be used to avoid an investigation.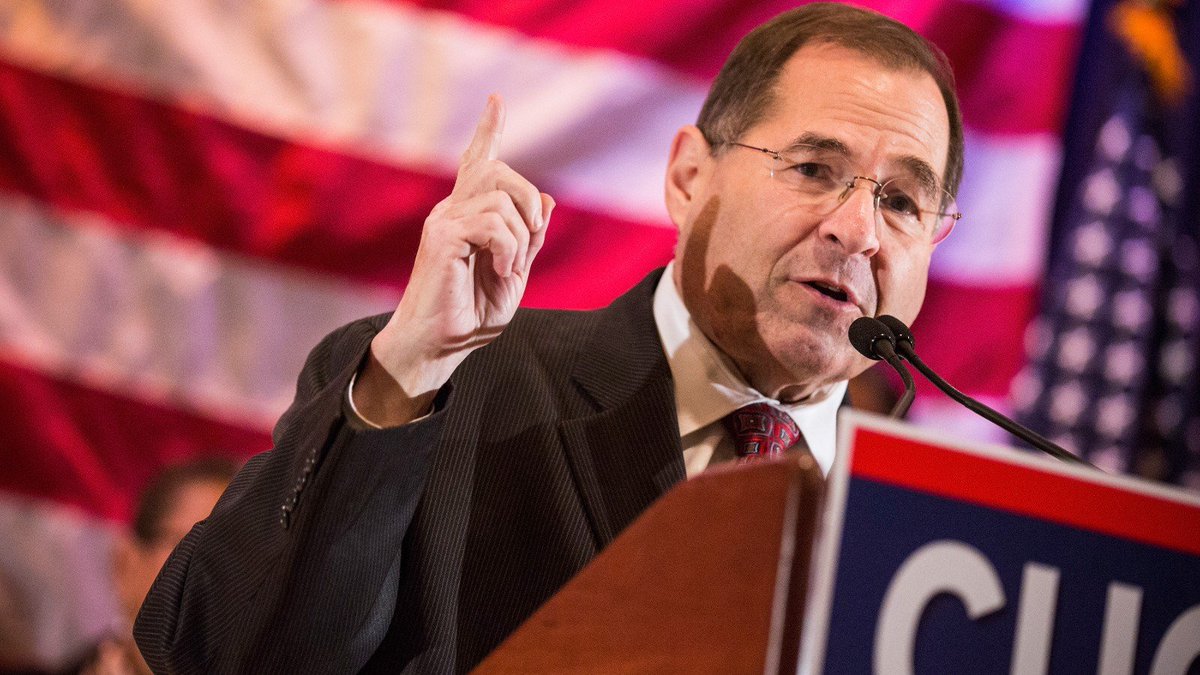 House Judiciary Committee top Democrat Jerry Nadler asked acting AG Matthew Whitaker and FBI Director Christopher Wray to respond to a back log of unanswered requests Democrats have been making related to how the White House has interacted with DOJ
Retweet @TheJusticeDept backs @POTUS placing acting AG #MatthewWhitaker! OLC says @realDonaldTrump appoints Whitaker under 1998 Federal Vacancies Reform Act: "OLC advises POTUS can place a Senior Official, as Whitaker as Acting AG," dating back to 1866!
OliverMcGee Scanner
0
Trump had been angry at Sessions for more than a year because of the attorney general's decision to recuse himself from overseeing the Justice Department investigation into Russian election interference.
Many current and former government attorneys agree Whitaker's appointment is not illegal, but acknowledged it could be unwise and unprecedented.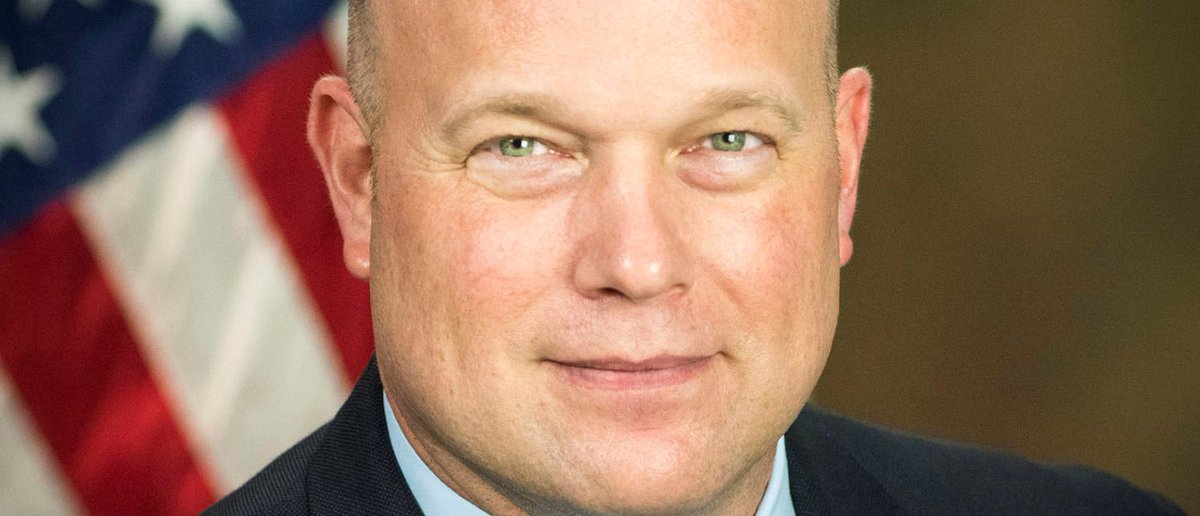 Justice Department Memo Says Whitaker Appointment Is Legal

DOJ contends Whitaker can be appointed acting AG because, while AG is a principal office -- thus requiring Senate confirmation -- *acting* AG is not. This is why Whitaker has invoked that 1898 SCOTUS case.
But a senior Justice Department official said this week that when reviewing Whitaker's appointment, the OLC had to research back to 1866 to find a similar instance where a non-Senate confirmed individual sat as acting attorney general.