Iraqi lawmakers demand US withdrawal after Trump visit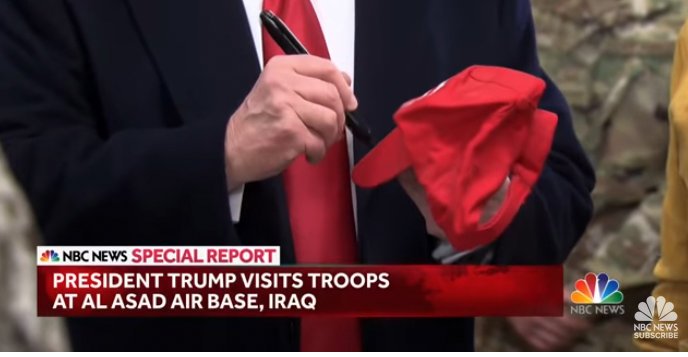 Iraq Demands US Withdrawal After Arrogant Visit -
The Iranian-backed Islamic Dawa Party, Mahdi's political party, said in a statement released Thursday that President Trump's visit to one of Iraq's military bases occurred "in a way that has no respect for the country sovereignty or the norms of diplomacy."
Politicians from both blocs of Iraq's divided parliament called for a vote to expel US troops and promised to schedule an extraordinary session to debate the matter.
Trump, making his first presidential visit to troops in a troubled region on Wednesday, said he had no plans to withdraw the 5,200 US forces in the country.
Qais Khazali, the head of the Iran-backed Asaib Ahl al-Haq militia that fought key battles against Isis in north Iraq, promised on Twitter that parliament would vote to expel US forces from Iraq, or the militia and others would force them out by "other means".
"Trump should know that Iraq is not an American state and Iraqi prime minister Adil Abdul-Mahdi should bear responsibility," Iraqi lawmaker Faleh al-Khazali said in a statement.
A meeting between Trump and Abdul-Mahdi scheduled to take place in Baghdad on Wednesday was canceled because of a "variation of views," Iraqi Prime Minister's media office said in a statement released Wednesday.
But after defeating Isis militants in their last urban bastions last year, Iraqi politicians and militia leaders are speaking out against the continued presence of US forces in Iraqi soil.
"We call on all the great Iraqi people to express their condemnation of the visit of the arrogant Trump and to demand lawmakers in the House of Representatives to issue a firm resolution to remove all foreign forces from the land of Iraq."
Iraqi lawmakers have demanded US forces leave the country in the wake of a surprise visit by Donald Trump, which politicians denounced as arrogant and a violation of Iraqi sovereignty.