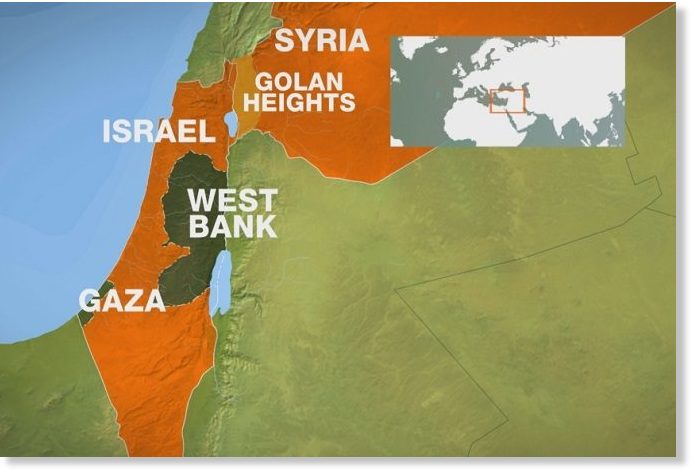 Russia slams Israel for 'gross violation' in Syria strikes
Russian Defense Ministry spokesperson General Igor Konashenkov said, "The provocative actions of the Israeli Air Force on the evening of December 25, when six F-16 aircraft in the airspace of neighboring Lebanon launched an air strike on Syrian territory, created a direct threat to two passenger aircraft," according to the Interfax News Agency.
However, Israel has been more muted in its attacks since September, when a Russian military aircraft got caught up in an aerial battle over Damascus and was accidentally shot down by Syrian air defence systems.
The Syrian Ministry of Defense said earlier Wednesday that its "air defense systems are dealing with hostile missiles fired by Israeli warplanes from Lebanese territory and are able to down most of the rockets before reaching their targets, adding that "the aggression was limited to an ammunition depot and three soldiers were wounded."
Israel has not commented, but after the reported strikes it said it had fired at a Syrian anti-aircraft missile.
Israeli jets struck reportedly struck Hizbollah targets outside Damascus on Tuesday, reasserting Israeli airpower in Syria after several months of restraint following the accidental downing of a Russian military plane.
Israel has carried out hundreds of airstrikes against Iran, Hizbollah, and occasionally the Syrian regime as part of its campaign to prevent Iranian forces and their allies from entrenching in Syria.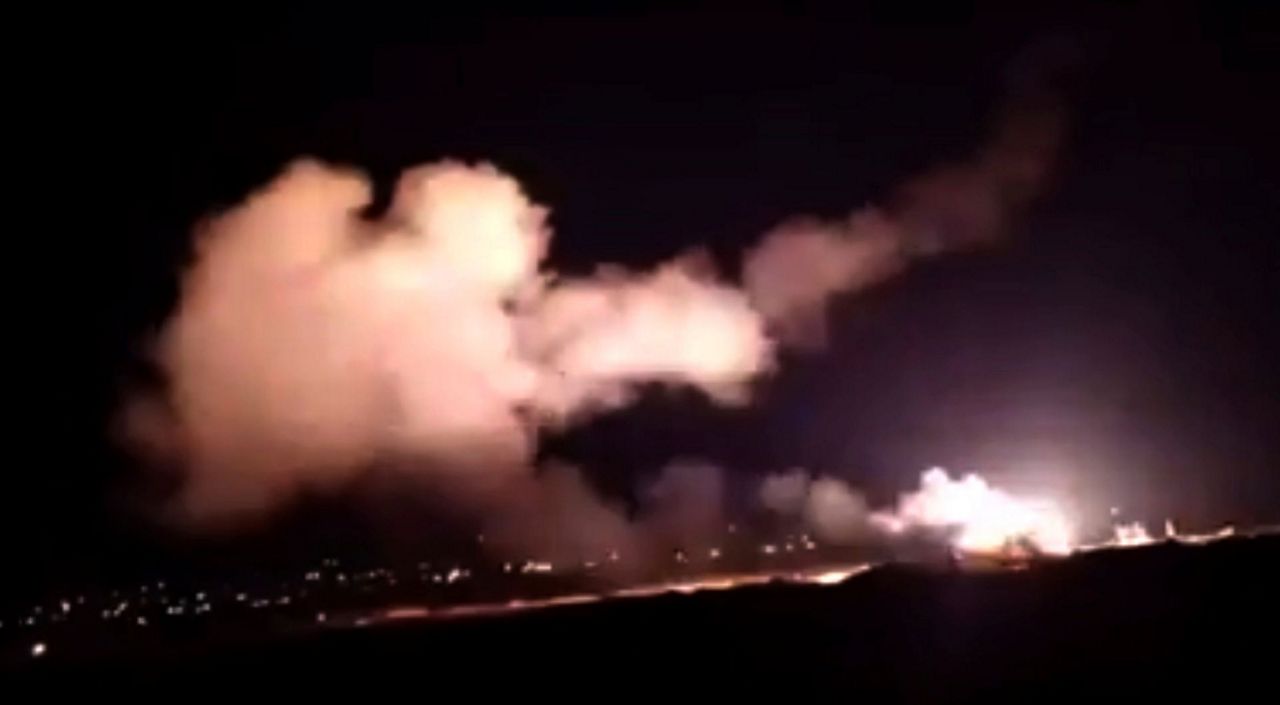 'Launched from Lebanon' The foreign ministry of Russia, a key Syrian ally, said it was "very concerned" by the alleged Israeli air strikes.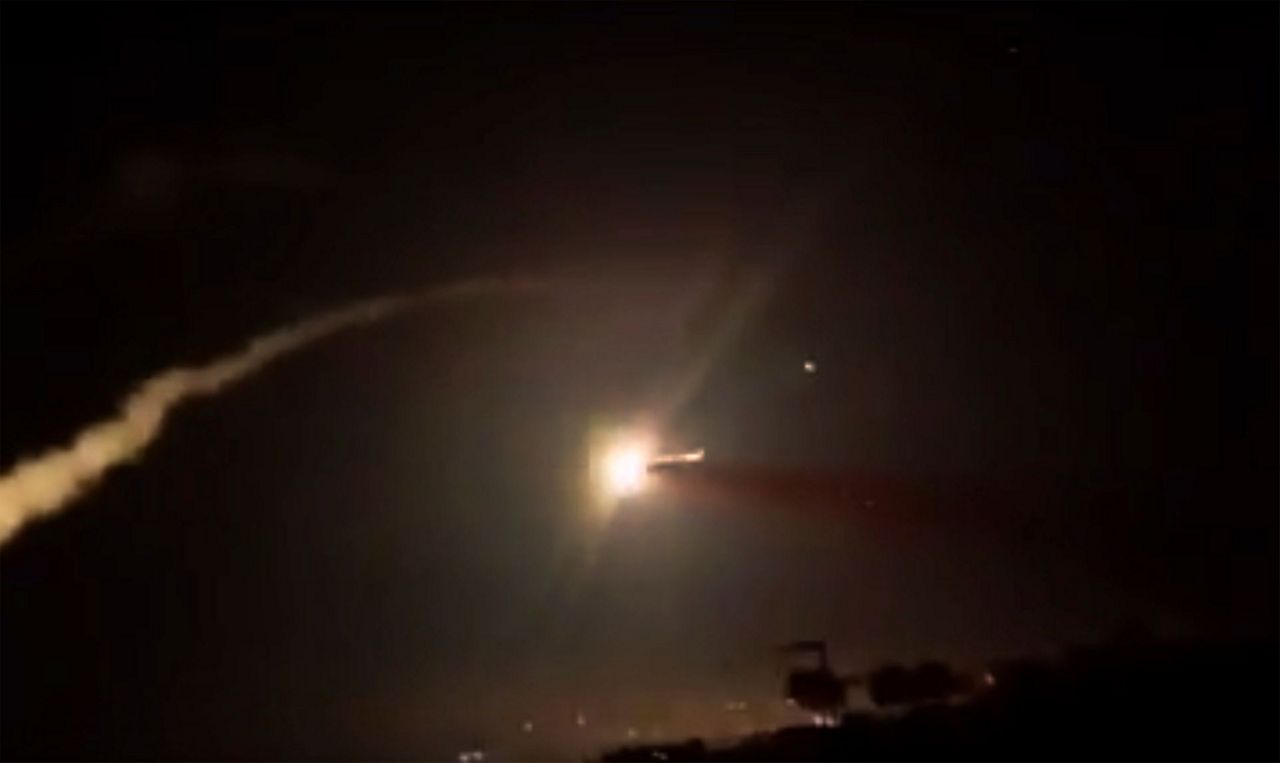 Those strikes came after rockets were fired at Israeli military positions in the occupied Syrian Golan Heights.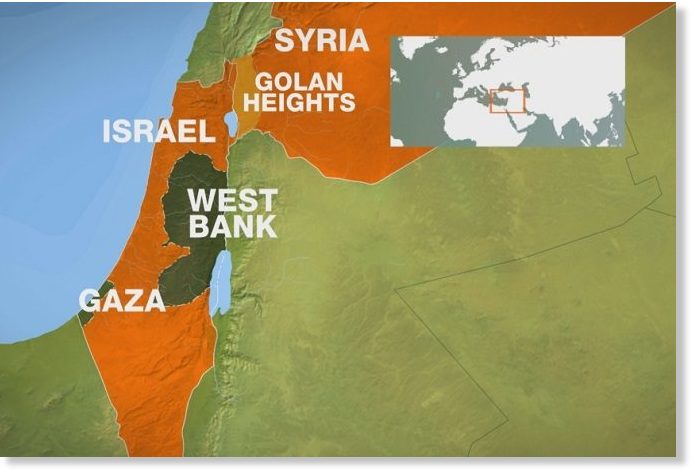 Image copyright Reuters Image caption Smoke was seen rising over a mountain near Damascus on Tuesday night Russia has branded as "provocative" an alleged Israeli air strike on Syria late on Tuesday.
As Syrians celebrated Christmas Day, Israel launched missiles at Damascus, without any regard for civilians on the ground there. That sacrilegious act by Israel cannot be adequately summed up by words. But know this, #Israel: #Syria is stronger today than it ever was before.
DrMarcusP Scanner
0
Israeli air force commander Major General Amikam Norkin said that the country had "prevented the establishment of Iranian military capabilities in Syria."
On Christmas Day under cover of civilian planes as human shields Israel launched an air-attack on its neighbouring country #Syria It was a sacrilegious and utterly illegal sneak attack. Nobody gives a toss. If #Russia launched a bombing raid against #Ukraine it would be WW3
georgegalloway Scanner
0
Sound of loud explosions reported in Damascus ■ Planes heard flying over Lebanon ■ Incident comes days after Netanyahu said Israel may expand military action after U.S. pullout from #Syria
Israel has neither confirmed nor denied its involvement in the attack, but the official Israeli Defense Forces spokesperson's Twitter account said that the "IDF aerial defense system activated in response to an anti-aircraft missile launched from Syria."
Israel spent Christmas illegally bombing Syrian sovereign territory, hitting numerous targets near Damascus. Israel has illegally bombed Syria hundreds of times in recent years, and funded Salafi rebels, but pretends like it is neutral in the war
BenjaminNorton Scanner
0
#Damascus Look whos at it again now - this time on Christmas Day of all days. #Israel just cant leave the people #Syria in peace...
21WIRE Scanner
0
Israel's military refused to comment, as is its custom with air strikes in Syria.
#Syria-n #christmas dinner interrupted by screams as #Israel rains missiles down on the capital city.
Partisangirl Scanner
0
Israel cares about Christians so much, it bombed #Syria to celebrate Christs birthday. #MerryChristmas
snarwani Scanner
0
The Israeli aircraft hit three Hizbollah arms depots south of Damascus, according to the Syrian Observatory for Human Rights.
Despite its strategic alliance with Iran, Russia has maintained a working relationship with Israel that has grown strained in the wake of an incident in September, which saw Syrian defenses responding to an Israeli air raid accidentally shoot down a Russian Ilyushin Il-20 surveillance plane.
Israel is bombing Iranian targets in Syria again