Iran behind two assassinations in the Netherlands: Dutch minister
BREAKING: The Dutch government has finally accussed Iran of being behind two assassinations in the Netherlands in 2015 and 2017. Victims families had long suspected Iran was responsible but Dutch government refused to say one way or another.
rafsanchez Scanner
0
As part of the coordinated EU action, the Netherlands also revealed for the first time that it believed Iran was behind the assassinations of two Dutch citizens of Iranian origin who were both gunned down by criminal hitmen  who fled in stolen BMWs.
The sanctions come as the EU simultaneously tries to save its landmark nuclear deal with Iran, which the US withdrew from last year.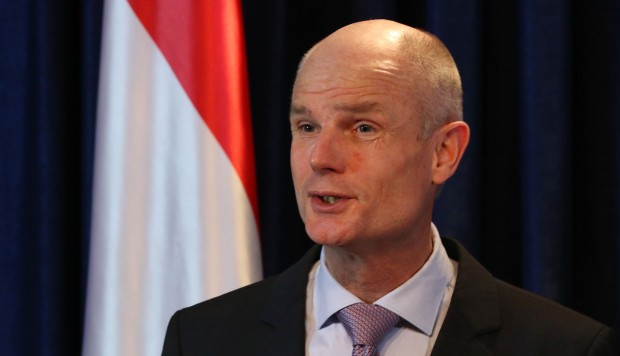 Two years later, the Iranian activist Ahmad Molla Nissi, 52, who founded an Arab nationalist group seeking an independent state inside Iran, was also shot in the head as he walked through The Hague.
Iran has been accused by the Dutch government of directing two political assassinations in the Netherlands of two Dutch nationals of Iranian origin, triggering EU sanctions against Tehran's military intelligence service.
The group is considered a terrorist organisation by Tehran.
Danish Foreign Minister Anders Samuelsen welcomed the latest move - describing the new EU sanctions as a "huge victory" and a "very clear signal" that such attacks are "completely unacceptable".
Dick Schoof, the director general of the Dutch security service, the AIVD, said it was involved in "intense" efforts with other countries to research the extent of Iranian "interference" in Europe.
One of the individuals being added to the terror list is Saeid Hashemi Moghadam - the head of the Directorate for Internal Security in Iran's Intelligence ministry - whose assets had already been targeted by France.
In a written statement to the Dutch parliament, Stef Blok, the country's foreign minister, said intelligence services had found "strong indications that Iran was involved in the assassinations of two Dutch nationals of Iranian origin".
Image copyright EPA Image caption The Dutch minister of foreign affairs has accused Iran of involvement in two assassinations The European Union has announced fresh sanctions on a unit of the Iranian intelligence agency and two individuals over alleged assassination plots.
The Netherlands just officially accused Iran of carrying out two assassinations on Dutch soil
The EU brought sanctions against Iran's Ministry of Intelligence and two Iranian officials in response to known plots last year to kill an Iranian opposition leader in Denmark and to bomb a major opposition conference in France.
The #Netherlands accused #Iran Tuesday of involvement in the murder of two dissidents on Dutch soil, adding that the EU was hitting Tehran with sanctions partly as a result of the killings.
Significant letter from @ministerBlok on #Iran in Europe. highlights. 1) Confirms Dutch belief that Iran behind 2015 and 2017 assassinations of opposition figures in Netherlands. 2) Threatens further sanctions if Iran doesnt cooperate in criminal investigations....1/3
laurnorman Scanner
0
Europe used to be a battleground between the Iranian regime and all sorts of dissident groups in the 1980s and early 90s. Tough pressure got all of them to stop but intelligence and police in the EU fear a return to political violence has already arrived:
mitchprothero Scanner
0
Last year, France and Denmark also accused Iran of plotting attacks on European soil, involving a foiled bombing attack that targeted a rally organised by an Iranian opposition group near Paris in June 2018 and the assassination of the exiled leader of the Arab Struggle Movement for the Liberation of Ahvaz (ASMLA), a separatist group with a history of carrying out attacks in Iran.
Iran Was Just Accused Of Assassinating Two People On European Soil
"Very encouraging that EU has just agreed on new targeted sanctions against Iran in response to hostile activities and plots being planned and perpetrated in Europe, including Denmark," he said.
The Dutch government has accused Iran of hiring criminal gangs to murder two Iranian dissidents in the Netherlands, as the EU imposed sanctions on Tehran for a widespread campaign of assassination plots across Europe.
Breaking - Iran behind two assassinations in the Netherlands in 2015 and 2017, foreign minister @ministerBlok says. Dutch expelled two Iranians in June but didnt say why at the time - @AFP
dannyctkemp Scanner
0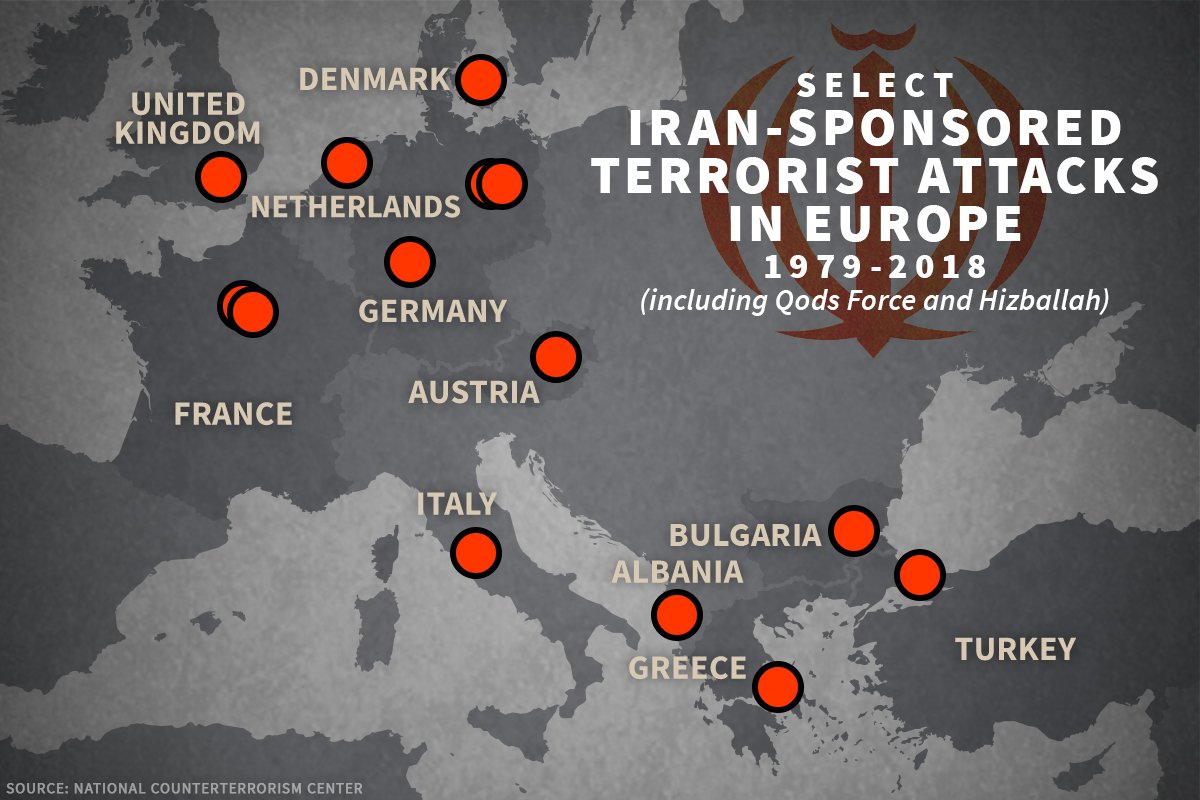 Today, EU issued its first sanctions against the Iranian regime since the Iran deal, and the Netherlands disclosed that #Iran directed the assassinations of two Dutch nationals in 2015 and 2017. This follows Denmark and France foiling two Iranian terrorist attacks in 2018.
SecPompeo Scanner
0
Iran behind two assassinations in Netherlands – minister