Army veteran turns snow into beautifully sculpted art
This is the moment of the great unveiling: The Metropolitan Museum of Art Costume Institute's Spring 2019 exhibition will be "Camp: Notes on Fashion" (May 9th through September 8th, 2019).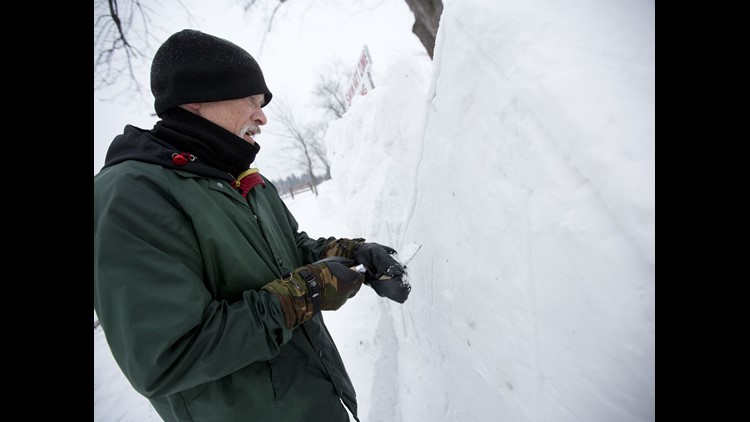 Andrew Bolton, Wendy Yu Curator in Charge of the Costume Institute, has framed the exhibition around Susan Sontag's seminal 1964 essay "Notes on 'Camp,'" which posited different ways in which the concept could be construed.
Camp, as Bolton notes, "has become increasingly more mainstream in its pluralities—political camp, queer camp, Pop camp, the conflation of high and low, the idea that there is no such thing as originality."
Bolton is including a Roman sculpture of a young Hercules from the museum's collection in his exhibition to illustrate the beau ideal of the classical pose—contrapposto, hand on hip—that became the default aristocratic stance in Versailles, as practiced by the king himself in a 1701 swagger portrait by Hyacinthe Rigaud that depicts him in his magnificently camp coronation robes, his calves set off by white silk stockings and his white shoes with high red heels.
For Bolton, Virgil Abloh's little black dress printed with the legend "Little Black Dress" in quotation marks is camp, and follows in the camp tradition of such designers as Franco Moschino (and Jeremy Scott for Moschino), Jean Paul Gaultier, Jean-Charles de Castelbajac, John Galliano, and Thom Browne.