CDC: Romaine lettuce not safe to eat
Romaine lettuce is not safe to eat amid a new outbreak of illness caused by E. coli, CDC warns U.S. consumers
CDC: Throw away ALL ROMAINE LETTUCE
StevenTDennis Scanner
0
#BREAKING: No one should eat romaine lettuce — or any lettuce at all — unless they can be sure it's not from Arizona, federal health officials said Tuesday.
If you're not sure whether your bagged lettuce includes romaine, chuck it out, the CDC says.
The CDC says the current outbreak is not related to a separate outbreak of E. coli linked to romaine lettuce earlier this year, which resulted in similar warnings to avoid romaine lettuce in April and May.
This is a different strain from the one responsible for another romaine lettuce scare in the U.S. earlier this year, when the vegetable caused E. coli infections in more than 200 people in 30 states, killing five people.
Fasano has used romaine lettuce for Harley's grilled Caesar salad, but the chef seemed unfazed about redirecting to other greens, noting that food price spikes and bans happen periodically.
If you don't know whether the lettuce is romaine or whether a salad mix contains romaine lettuce, the CDC advises discarding it.
The new outbreak, according to DNA fingerprints, includes the same strain of E. coli as a 2017 leafy green outbreak in the U.S. and romaine lettuce outbreak in Canada.
CDC: we have to tell Americans it's not safe to eat romaine TRUMP: what's that CDC: a kind of lettuce TRUMP: what's that CDC: a vegetable like in a salad TRUMP: what's that CDC: a vegetable? or a salad? TRUMP: CDC: TRUMP: CDC: MATT WHITAKER: salads are illegal now, got it
MattNegrin Scanner
0
Following illnesses in at least 11 states from bacterial contamination, including one case of kidney failure, @CDCgov warns romaine lettuce is unsafe to eat in any form.
johnupton Scanner
0
"CDC is advising that U.S. consumers not eat any romaine lettuce, and retailers and restaurants not serve or sell any, until we learn more about the outbreak," the CDC said in a statement Tuesday.
Beware The Thanksgiving Salad: CDC Says No Romaine Lettuce Is Safe Cut Caesar salad off the menu this week: The Centers for Disease Control and Prevention says a multistate E. coli outbreak is underway, and romaine lettuce is to blame.
Do NOT eat romaine lettuce, CDC says. Another outbreak and they dont know where its coming from. By @JoelAchenbach & @ByLenaSun
laurahelmuth Scanner
0
THANKSGIVING TABLE ALERT: Romaine lettuce is not safe to eat, CDC warns U.S. consumers
EssexKIRO7 Scanner
0
The CDC says romaine lettuce is unsafe to eat in any form, says to throw away any romaine lettuce you have, says dont buy it, sell it or eat it because of E. coli
markberman Scanner
0
Turkey has salmonella. Romaine is not safe to eat. I guess were down to sweet potatoes, corn casserole and pumpkin pie for Thanksgiving. Works for me!
ananavarro Scanner
0
"Stop & Shop is aware of the CDC advisory that all romaine lettuce may be linked to some cases of E. coli illness nationally.
"As we prepare to gather with family and friends for the Thanksgiving holiday, I urge all New Yorkers to follow the CDC's guidelines and refrain from eating or serving romaine lettuce until it is safe to do so," Cuomo said.
The CDC Says Romaine Lettuce Is Not Safe To Eat Due To A New E. Coli Outbreak
Do Not Eat Any Romaine Lettuce: CDC. U.S. health officials are telling people to avoid eating romaine lettuce because of an E. coli outbreak that has sickened 32 people in 11 states. #RomaineLettuce
shomaristone Scanner
0
But officials say anyone who has any type of romaine lettuce in at home should not eat it and should throw it away, even if some of it was already eaten and no one has gotten sick.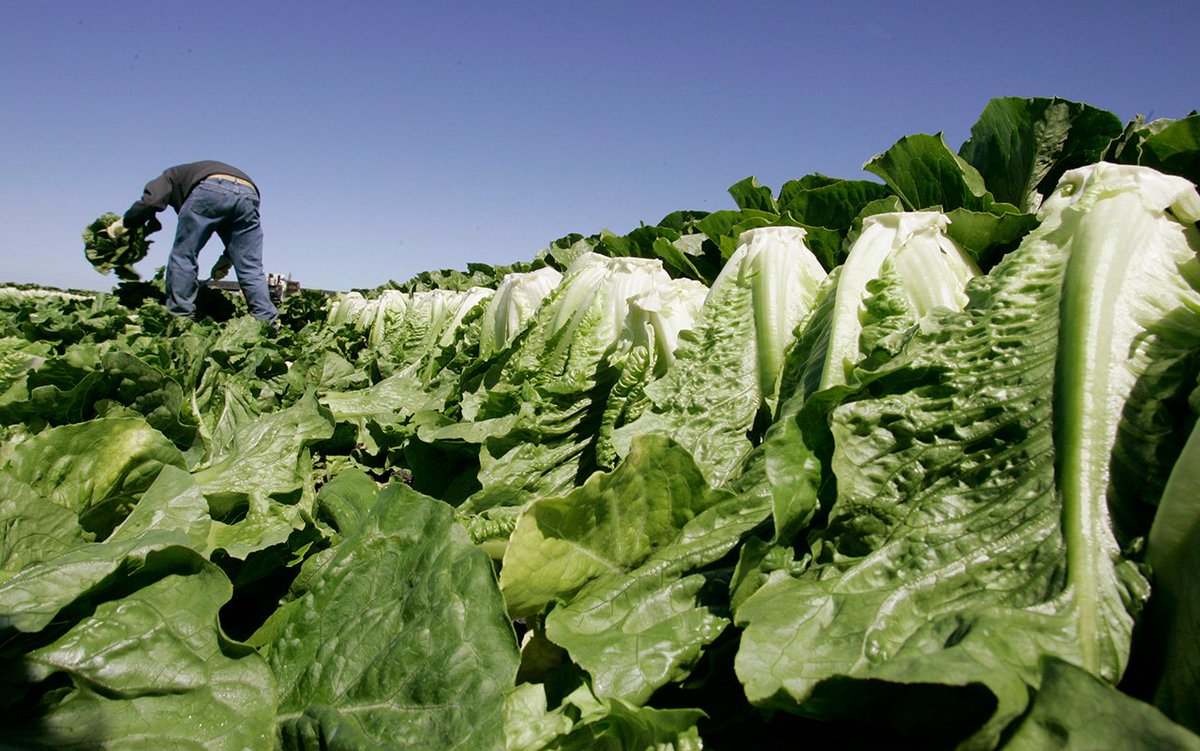 #BREAKING Romaine lettuce is not safe to eat, @CDCgov says after outbreak of E. coli infections; 10 cases reported in California