Stephen Curry Exits With Adductor Strain, Set for MRI on Friday
Injury update: Stephen Curry (left adductor strain) will not return to tonights game.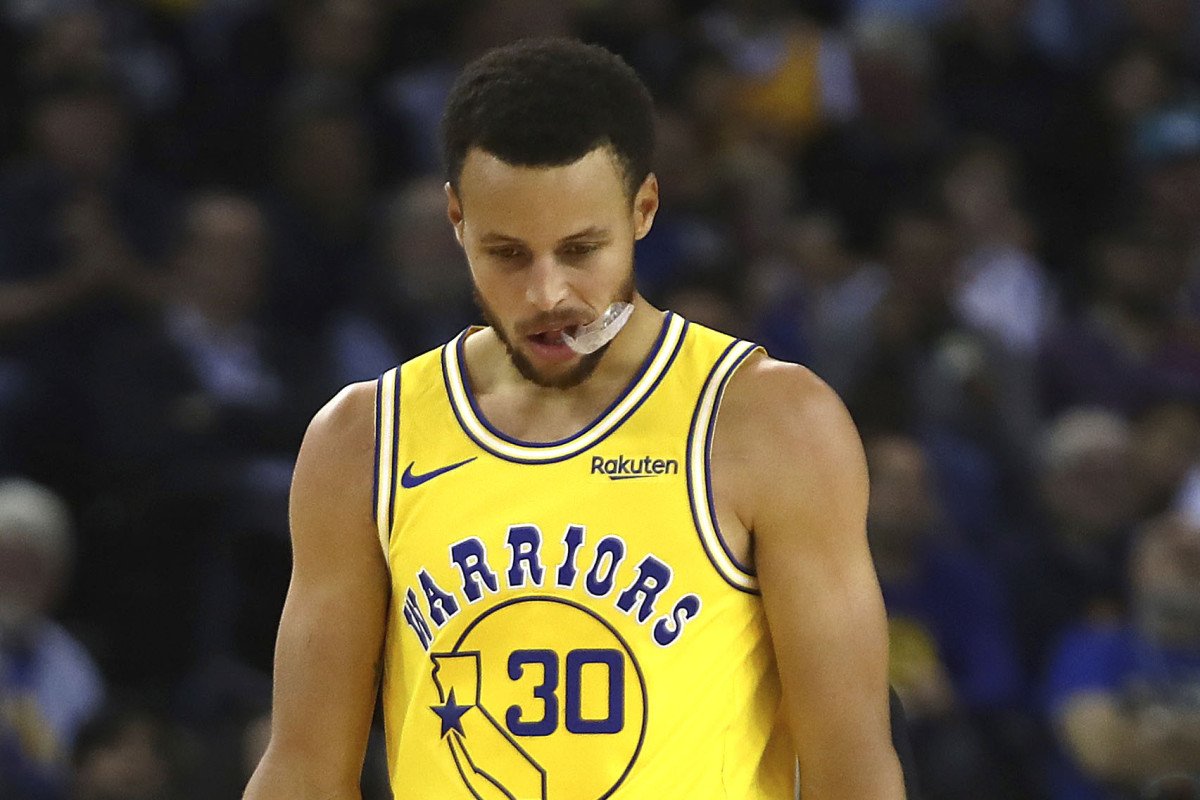 Stephen Curry exits with injury as Warriors win streak ends
Giannis Antetokounmpo added 24 points, nine rebounds and four assists as the Bucks handed the Warriors their first defeat at home this season.
On the other side of the ball, Curry picked up two quick fouls and struggled containing explosive point guard Eric Bledsoe, who had pretty much a free pass through the lane and to the rim all night long.
Curry missed some open shots, but was also bothered all night by Milwaukee's length, finishing the night with 10 points on 5-of-14 shooting, including 0-for-4 from 3-point range.
Jordan Bell had four points and five rebounds for the Warriors while moving into the starting lineup in place of Green, sidelined after spraining his right foot and toe in the first half of Monday's win over the Grizzlies.
Curry scored 10 points in his second straight game below 20 after getting at least 23 in every game previously — including five 30-point performances and a 51-point outing in three quarters.
When asked about his level of nervousness about his groin injury, injured Warriors guard Stephen Curry told @TheUndefeated: "God got me."
MarcJSpearsESPN Scanner
0
OAKLAND, Calif. -- If you were still questioning whether or not the Bucks are for real, you got your answer in Thursday night's 134-111 throttling of the two-time defending champion Golden State Warriors.
The Warriors struggled with foul trouble and a lack of energy from the jump, and the Bucks took advantage, getting hustle points and making effort plays all night long.
Eric Bledsoe scored seven straight points during Milwaukee's big third quarter and finished with 26.
They scored 84 points in the paint on the night compared to the Warriors' 32, which makes more sense when you realize they were missing one crucial piece to the defensive puzzle ... Warriors coach Steve Kerr said before the game that without Draymond Green in the lineup (he was ruled out with an injured foot), it was more a matter of effort than game plan on the defensive end.
Klay Thompson led the Warriors with 24 points and Durant had 17 points, nine assists and seven rebounds.