99,000 pounds of beef recalled for E. coli by company related to big salmonella recall
In October, JBS Green Bay was fined by the Department of Labor for workplace safety violations after a meat box machine tried to eat a Green Bay meat packers hand.
MiamiHerald Scanner
0
Last month's 6.9 million-pound beef recall linked to the salmonella outbreak that's sickened 246 in 25 states came from one of Swift Beef's JBS USA siblings, JBS Tolleson.
MiamiHerald Scanner
0
#Recall: Swift Beef Company Recalls Ground Beef Products due to Possible E. Coli O157:H7 Contamination
USDAFoodSafety Scanner
0
And, Thursday, JBS USA entered a consent decree with the Department of Labor about hiring discrimination allegations.
MiamiHerald Scanner
0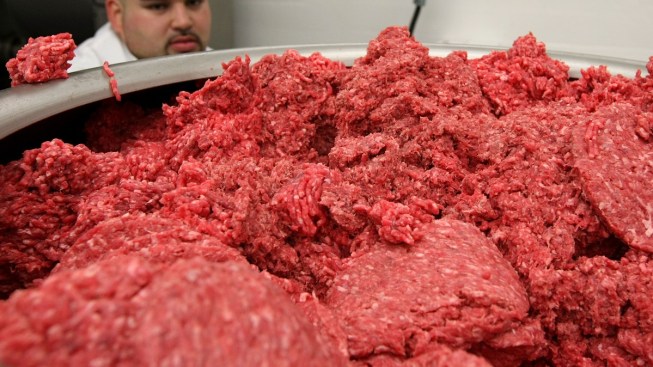 Swift Beef is a part of JBS USA, a subsidiary of Brazilian company JBS S.A., the world's largest fresh beef and pork processor.
MiamiHerald Scanner
0
An investigation of E. coli found in beef led to a small recall Friday of 532 pounds by Majestic Meat, then Saturday's recall of 99,260 pounds of beef by Majestic's supplier, Swift Beef.
MiamiHerald Scanner
0