John Gagliardi, winningest coach in college football history, dies at 91
John Gagliardi, the winningest coach in college football history, has died at the age of 91.
Gagliardi started coaching college players in 1949 and spent six decades (1953-2012) at Division III St. John's University in Minnesota.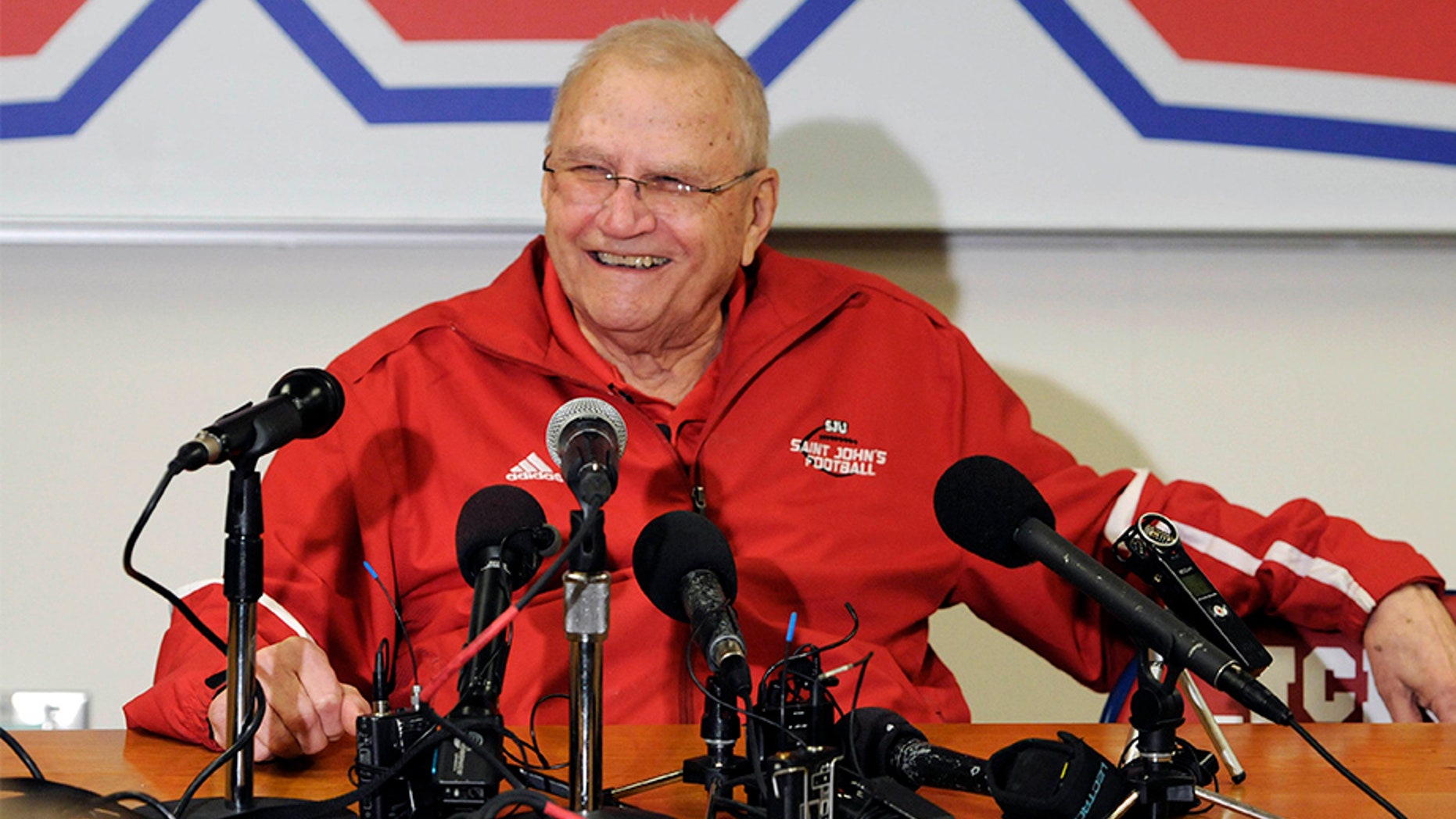 He retired with a record of 489-138-11 and surpassed Eddie Robinson for the career coaching victories record in 2003, piling up four national titles at St. John's along the way.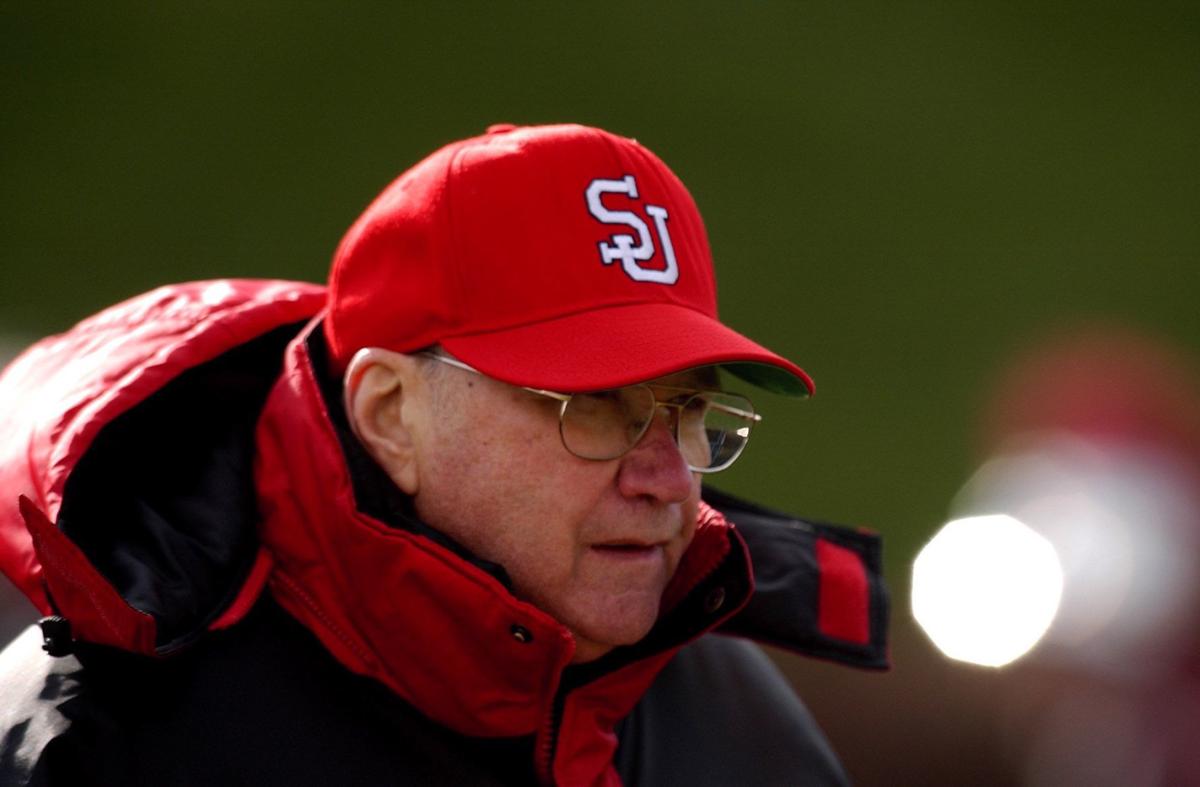 He insisted that his players just call him John, not coach, at a school that doesn't offer scholarships.
"When asked if he ever had a player he didn't like, he'd say, 'No, for some reason St John's only draws great guys.
Saint John's president Michael Hemesath offered condolences to Gagliardi's wife, Peggy, as well as his family, friends and former players.
"John Gagliardi was not only an extraordinary coach, he was also an educator of young men and builder of character" Hemesath said in a statement.
"John inspired deep and enduring loyalty and passion among his players across the decades because he taught them lessons through the medium of football that served them well in their personal and professional lives long after graduating from Saint John's University.
St. John's University head football coach John Gagliardi.
(AP) John Gagliardi, who won more games than any other college football coach with his unconventional methods at a small Minnesota school, has died.
St. John's University says Gagliardi died Sunday morning.
Gagliardi retired in 2012 after a record 64 seasons as a head coach, with 60 of those at St. John's, an all-male Catholic school in Collegeville, Minnesota, that competes at the NCAA's non- scholarship Division III level.