Watch: Facebook policy exec Richard Allen grilled by lawmakers from 9 countries at hearing
Committee chair Damian Collins also gave short shrift to Allan's attempt to muddily reframe this line of questioning — as regulators advocating "turning off the internet" (instead of what Angus was actually advocating: A way to get "credible democratic responses from a corporation") — by interjecting: "I think we would also distinguish between the internet and Facebook to say they're not necessarily the same thing."
Richard Allan of @facebook, former Prime Minister of St Kitts and Nevis, Information Commissioner and tech experts questioned at inaugural hearing of 'international grand committee' on Disinformation and 'fake news' - News from Parliament - UK Parliament
CommonsCMS Scanner
0
At international parliamentary hearing in London, NDP MP Charlie Angus tells Facebook VP Richard Allan while we were playing on our phones and apps, our democratic institutions... seem to have been upended by frat boy billionaires from California.
thomasdaigle Scanner
0
At the close, Canada's Charlie Angus sought to sweep Facebook's hot air away by accusing Allan of distracting with symptoms — to draw the regulatory eye away from the root cause of the problem which he sharply defined as Facebook itself.
Damian Collins, a British member of Parliament and chair of the committee on disinformation, said he felt Allan had failed to answer questions satisfactorily and said he isn't giving up on getting Zuckerberg in front of the committee.
@DamianCollins Wow - Facebook VP Richard Allan admits, that as a former Member of Parliament, it's "not great" look for Zuckerberg to not show up to the hearing
Hadas_Gold Scanner
0
"An engineer at Facebook notified the company in October 2014 that entities with Russian IP addresses had been using a Pinterest API key to pull over 3 billion data points a day through the ordered friends API," he revealed, asking Allan whether "that reported to any external body at the time."
In all, parliamentarians from nine countries were in the room to put awkward questions to Zuckerberg's stand-in, policy VP Richard Allan — including asking what Facebook is doing to stop WhatsApp being used as a vector to spread political disinformation in South America; why Facebook refused to remove a piece of highly inflammatory anti-Muslim hate speech in Sri Lanka until the country blocked access to its platform; how Facebook continues to track non-users in Belgium and how it justifies doing so under Europe's tough new GDPR framework; and, more generally, why anyone should have any trust in anything the company says at this point — with the company neck-deep in privacy and trust scandals.
Zuckerberg declined repeated invitations to attend the inaugural session of the International Grand Committee on Disinformation, which took place at the UK's Parliament.
A grand committee of international parliamentarians empty-chaired Mark Zuckerberg at a hearing earlier today, after the Facebook founder snubbed repeat invitations to face questions about malicious, abusive and improper uses of his social media platform — including the democracy-denting impacts of so-called "fake news."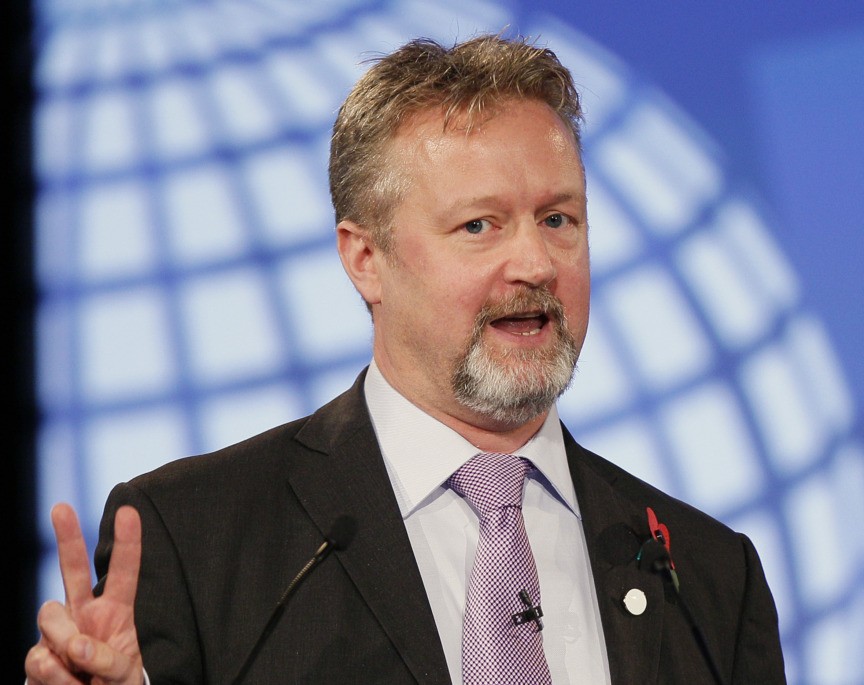 Richard Allan, who is Facebook's policy director for Europe and also sits in the House of Lords, was in a chair next to the empty one set aside for Zuckerberg.
No show from Mark Zuckerburg at as todays @CommonsCMS International Grand Committee hearing on fake news gets underway, with MPs from nine parliaments present. But Facebook represented by Richard Allan, VP of policy solutions.
pressgazette Scanner
0
Zuckerberg rejected multiple invitations to come to London and provide evidence to the UK Parliament's fake news inquiry over the past year.
(Allan was the third Facebook executive to give evidence this year to Parliament, following UK Public Policy Director Simon Milner and CTO Mike Schroepfer.)