Philadelphia's Wing Bowl ending after 26 years
The Philadelphia Eagles have finally won a Super Bowl, which means the city's annual Wing Bowl event is no more.
After 26 years of wings, wingettes and wildly-intoxicated Eagles fans, @SportsRadioWIP is officially ending Wing Bowl.
phillydotcom Scanner
0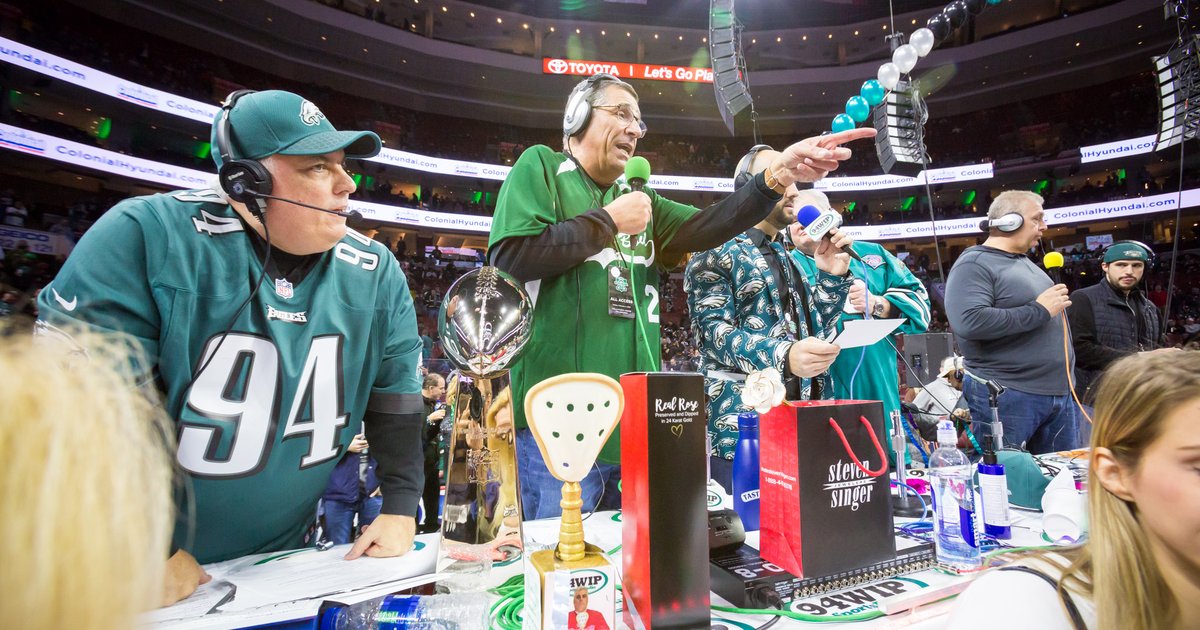 "It has been a very difficult decision to make because of our great affection for it, but WIP has decided to end Wing Bowl.
"Morning hosts Angelo Cataldi and Al Morganti, who created the tribute to debauchery and distraction from the Eages absence from the Super Bowl 26 years ago, announced that the station will not hold the event this year."
Wing Bowl was the brainchild of Cataldi and co-host Al Morganti as a way to poke fun at the fact that Philadelphia Eagles fans never had anything to celebrate when the Super Bowl rolled around each February.
Good move Philly & WIP. Time for Philly fans to start acting like the Super Bowl champions we are — not the deplorable fans the rest of the country thinks we are. #flyeaglesfly 🦅
jkbjournalist Scanner
0
Longtime morning show host Angelo Cataldi announced the end of Wing Bowl on the air this morning.
As Billy Penn reports: "By Wing Bowl 4, Morganti and Cataldi realized that with more competitors, it was getting harder to serve wings to the eaters.
After 26 years of pre-dawn beers, wings, breasts, and vomit, 94 WIP has announced that Wing Bowl is no longer.
"One of radio's longest-running live events has reached the end of the line with the announcement this morning that ENTERCOM Sports WIP/PHILADELPHIA has officially retired the annual WING BOWL chicken wing-eating contest," a station press release said.
Wing Bowl, after 26 years now, has been put to rest at WIP," Cataldi said.
WIP is ending Wing Bowl after 25 years, Angelo Cataldi and Spike Eskin just announced.
RobTornoe Scanner
0