Five Marines missing after military aircraft carrying seven collide off Japan
TOKYO — Rescuers searched for five missing Marines on Thursday after a pair of warplanes collided in midair during refueling some 200 miles off Japan, U.S. and Japanese authorities said.
"The aircraft involved in the mishap had launched from Marine Corps Air Station Iwakuni and were conducting regularly scheduled training when the mishap occurred," according to a Marine Corps Base Camp Butler statement on Wednesday.
S. Marine Corps An F/A-18D Hornet, with Marine All-Weather Fighter Attack Squadron (VMFA) 224, conducts an aerial refuel in Norway, during Exercise Trident Juncture 18, Oct. 24, 2018.
#UPDATE Five US marines still missing after two American military aircraft crashed off Japans coast. One crew member has been rescued, another found - details so far unknown
#BREAKING: Two US Marine aircraft crashed off the coast of Japan, the US Marine Corps announced Wednesday in a statement. #Denver7
The crash is the latest in a recent series of accidents involving the U.S. military deployed to and near Japan.
The two aircraft were carrying seven crew members in total, two in the F/A-18 and five others in the KC-130, when they collided and crashed into the sea south of the Muroto Cape on Shikoku island in southwestern Japan.
Last month, a U.S. Navy F/A-18 Hornet from the aircraft carrier USS Ronald Reagan crashed into the sea southwest of Japan's southern island of Okinawa, though its two pilots were rescued safely.
The U.S. Marine Corps said that the 2 a.m. crash involved an F/A-18 fighter jet and a KC-130 refueling aircraft during regular refueling training after the planes took off from their base in Iwakuni, near Hiroshima in western Japan.
Search and rescue operations are underway off the coast of Japan for a U.S. Marine Corps KC-130 refueling tanker and an F/A-18 fighter jet involved in a mishap, according to the Marines.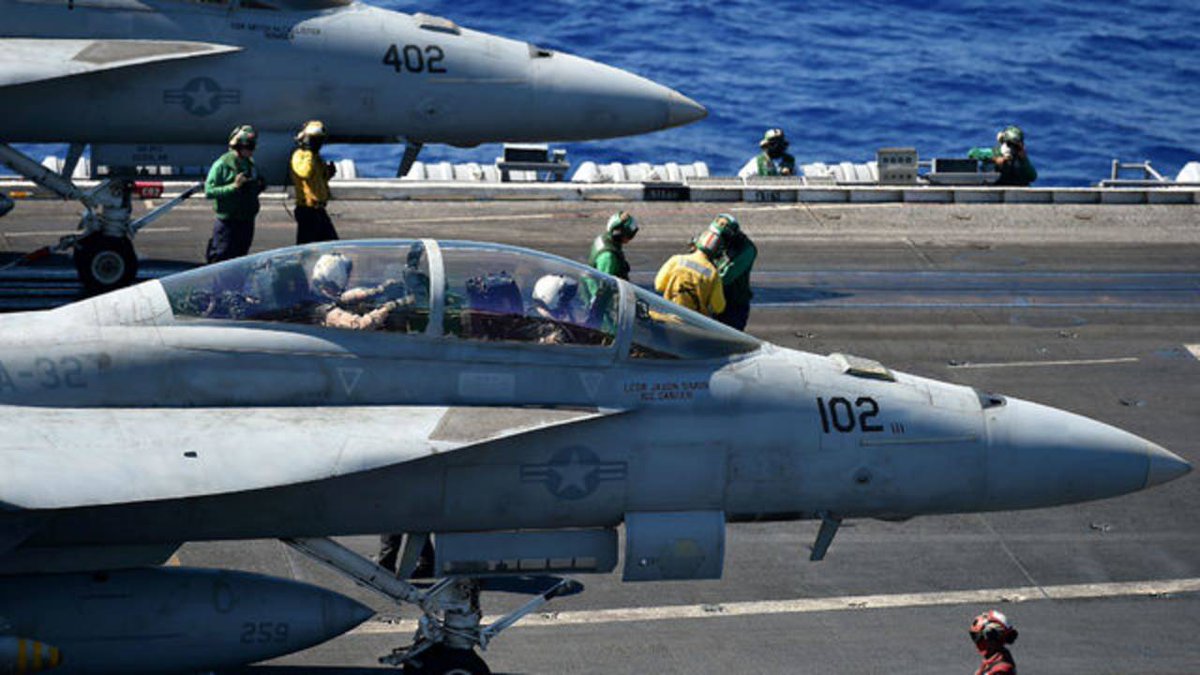 The search for U.S. Marines continues after two US aircraft, a KC-130 and a F/A-18, crashed off the coast of Iwakuni, Japan
WPLGLocal10 Scanner
0
The Maritime Self-Defense Force, which dispatched aircraft and vessels to join in the search operation, said Japanese rescuers found one of the crew from the fighter jet in stable condition.
There were five personnel on board the KC-130 and two on board the F/A-18 at the time of the incident, a Marine official told ABC News.
The last major U.S. military aircraft incident occurred in May when an Air National Guard C-130 cargo plane crashed outside Savannah, killing all nine personnel on board.
The planes, a KC-130 refueling aircraft carrying five crew members and an F/A-18 fighter jet carrying two, "came in contact" and crashed into the sea at around 1:42 a.m. Thursday (11:42 a.m. ET Wednesday), said Yoshihide Suga, Japan's chief cabinet secretary.
Two U.S. Marine aircraft crash off Japan coast
Search and rescue operations are underway for two Marine Corps aircraft that were involved in an incident off the coast of Japan around 2 a.m. Thursday, the U.S. Marine Corps said in a tweet
Five U.S. Marines missing after aircraft crash into sea off Japan
TOKYO — A Marine refueling plane and a fighter jet crashed into the Pacific Ocean off Japan's southwestern coast after colliding early Thursday, and rescuers found two of the seven crew members, one of them in stable condition, officials said.