Jeff Brohm's high school threatened, cancels classes after he turns down Louisville job
Trinity High School, where Jeff Brohm once starred at quarterback, has cancelled classes for Thursday after receiving threats following the coachs decision to stay at Purdue
FBI and police officials in Kentucky are trying to identify and track down a Twitter user who threatened to burn down a high school after Purdue coach Jeff Brohm passed up a chance to return to the University of Louisville, his alma mater.
Bizarre story - schools receive bomb threats from time to time, but Trinity High School is CLOSED today because of a #Brohm threat.
LaurenWAVE3TV Scanner
0
At least one Louisville fan was apparently so angered by Brohm's decision that they took to an extremely ridiculous measure -- threatening the high school Brohm attended.
Trinity is Brohm's high school alma mater, and his father, Oscar, is an assistant coach for the school's football team, according to ESPN.com's Tom VanHaaren.
"If Jeff Brohm doesn't come, we burn down Trinity," one tweet read.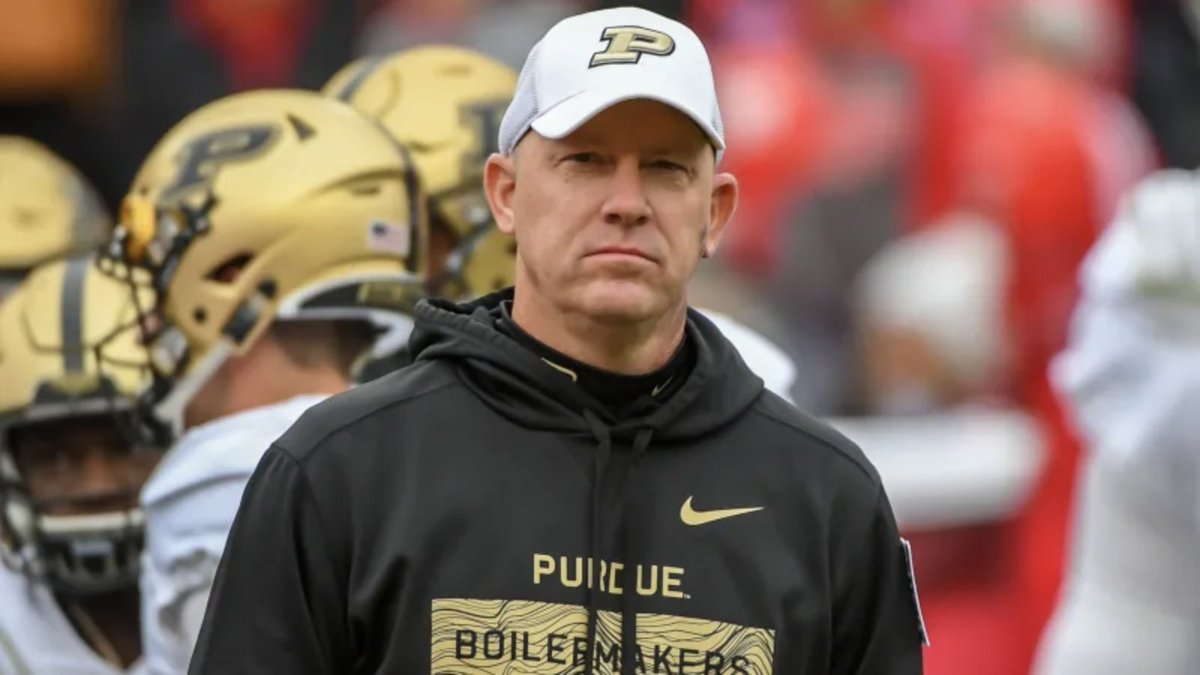 Jeff Brohms high school receives bomb threat over his decision to reject Louisville and stay at Purdue:
Deadspin Scanner
0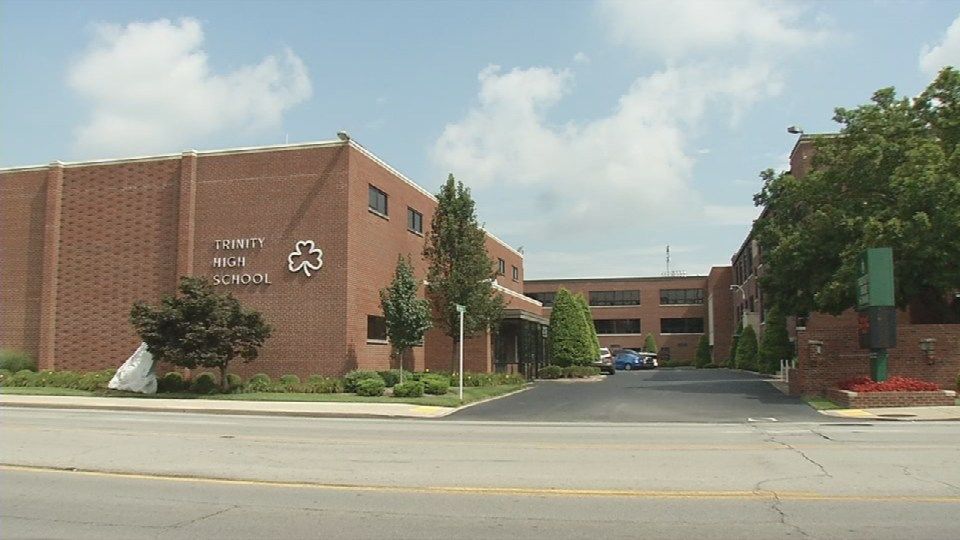 .@GoRocks canceled classes Thursday after a threat was made to the school over Jeff Brohms decision to stay at @BoilerFootball: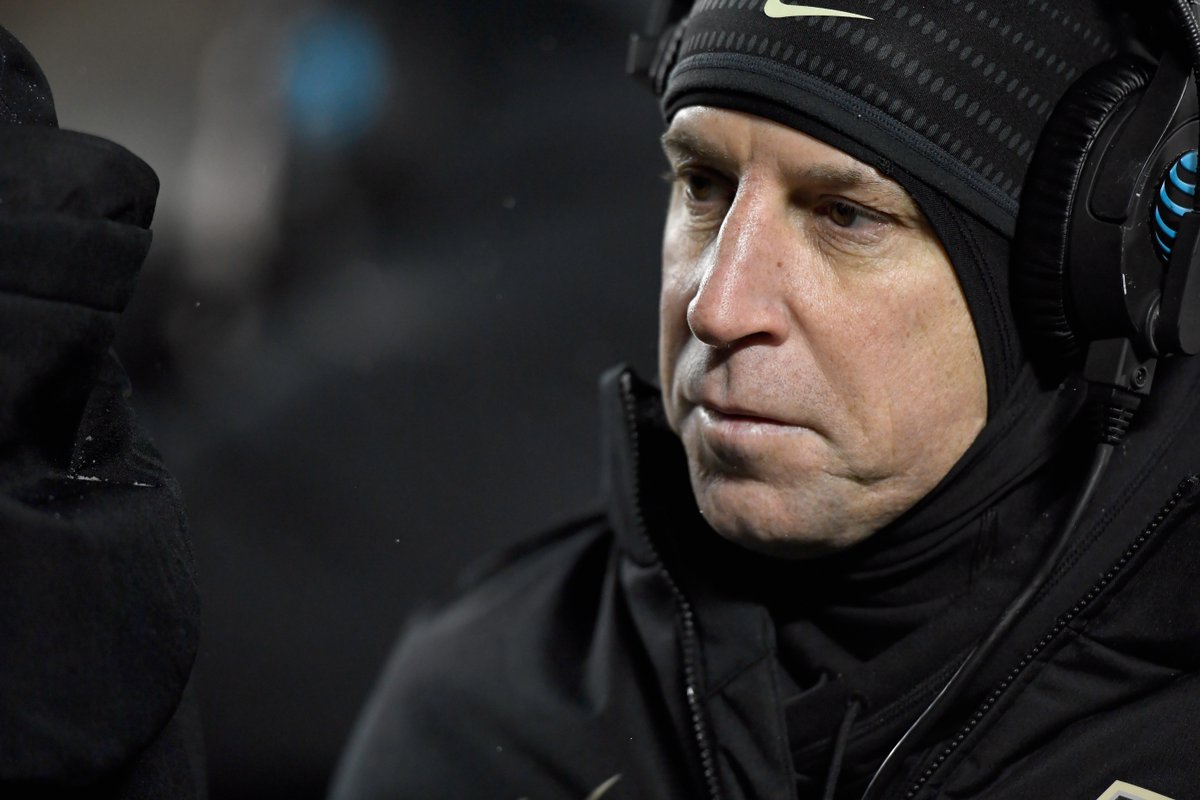 Jeff Brohm's high school cancels classes after threat made to school because of his decision to stay at Purdue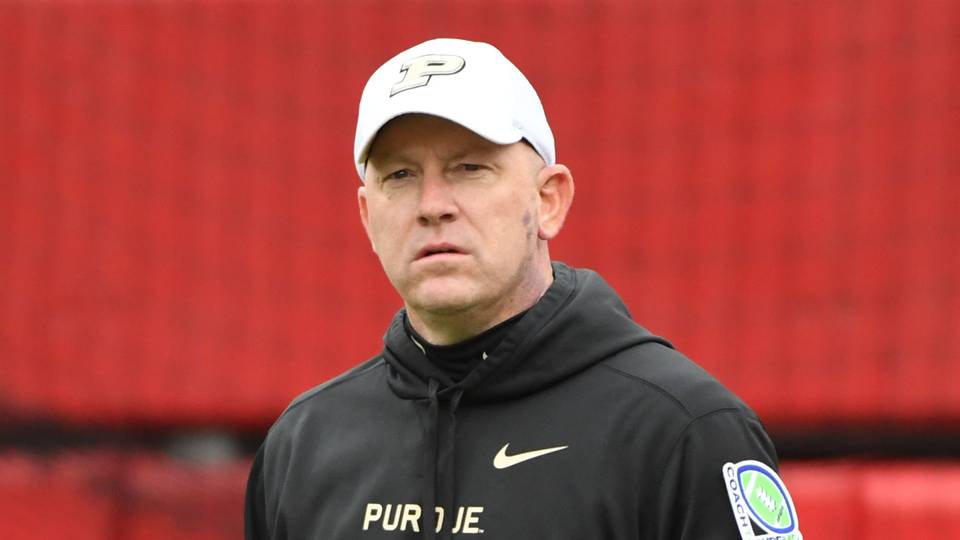 The ominous tweets by a user with a handle of "Proud Clarion" threatened to burn down Trinity High School in Louisville — which Brohm attended — prompting school officials to cancel classes on Thursday out of an abundance of caution, St. Matthews Police Chief Barry Wilkerson told the Louisville Courier Journal.
The suspect who made threats against Jeff Brohms old high school on Wednesday night could be charged with terroristic threatening by the FBI
Jeff Brohm made a difficult decision on Wednesday in turning down his alma mater Louisville to remain as the football coach at Purdue.
Someone apparently made a threat to Jeff Brohm's high school in Louisville because he turned down Louisville.
slmandel Scanner
0
We are extremely happy at Purdue and thankful for the opportunity to lead this program," Brohm said in a statement Wednesday.
The user's Twitter account — which has roughly 1,200 followers — had gone private as of Thursday, less than a day after the tweets were posted Wednesday morning, according to the Courier Journal.
Brohm, 47, announced late Wednesday that he would pass up the chance to return to coach football at Louisville, saying in a statement that the "timing was not ideal."
Brohm, a Louisville native who attended Trinity, starred as quarterback for the Cardinals (1990-93), began his college coaching career with Louisville and has numerous family members that have played and coached for the city's high school and college team, turned down a job offer from his alma mater on Wednesday.
Brohm was considered a front-runner for the Louisville head coaching vacancy after the school fired Bobby Petrino earlier this month.
Darron Cummings/Associated Press Trinity High School in Louisville announced Wednesday that classes have been canceled Thursday as a result of someone issuing a threat on Twitter against the school after Jeff Brohm announced he would remain at Purdue.
Trinity High School -- a catholic all-boys private school -- in Louisville, Kentucky, shared the following message on its website and social media accounts late Wednesday.
Jeff Brohm's high school cancels classes on Thursday after officials were notified by police of a threat against the school due to Brohm deciding to remain at Purdue:
RedditCFB Scanner
0