Winter Storm Avery Warning: Snow Causing Early Dismissals in New York, Pennsylvania, New Jersey
The dismissals Thursday afternoon were for Hampton, Tewksbury, Monroe Township, North Brunswick Township, Dover, Hanover Park, Mendham Borough, Morris, Roxbury Township, Washington Township, Mountainside, Hackettstown and Warren Hills Regional school districts.
Winter Storm Avery is expected to bring a mix of rain, snow and ice through the South, Midwest, and Northeast in the back half of this week.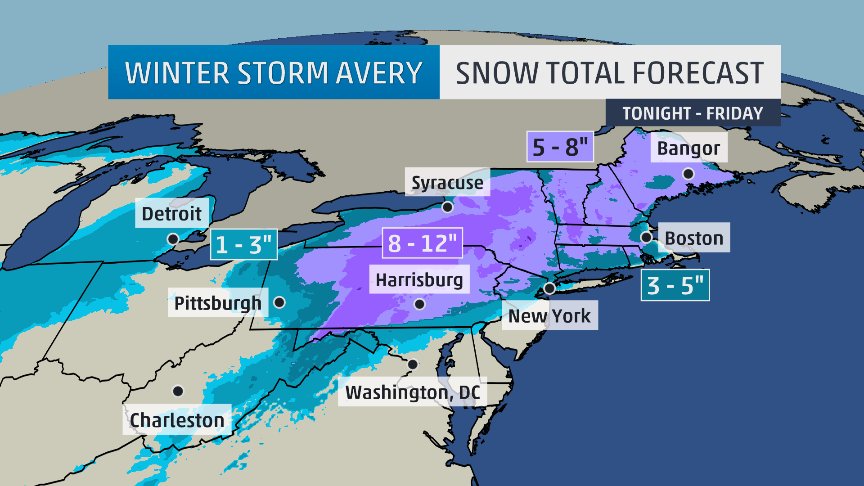 Winter Storm #Avery brings the first widespread snow/ice event of the season for the Midwest and Northeast. Be ready for significant travel issues and potential power outages associated with ice.
mikebettes Scanner
0
Delta Air Lines, United Airlines, and JetBlue have waived their change fees for passengers traveling today in a number of cities, including all New York airports, Boston, Washington D.C., and Philadelphia.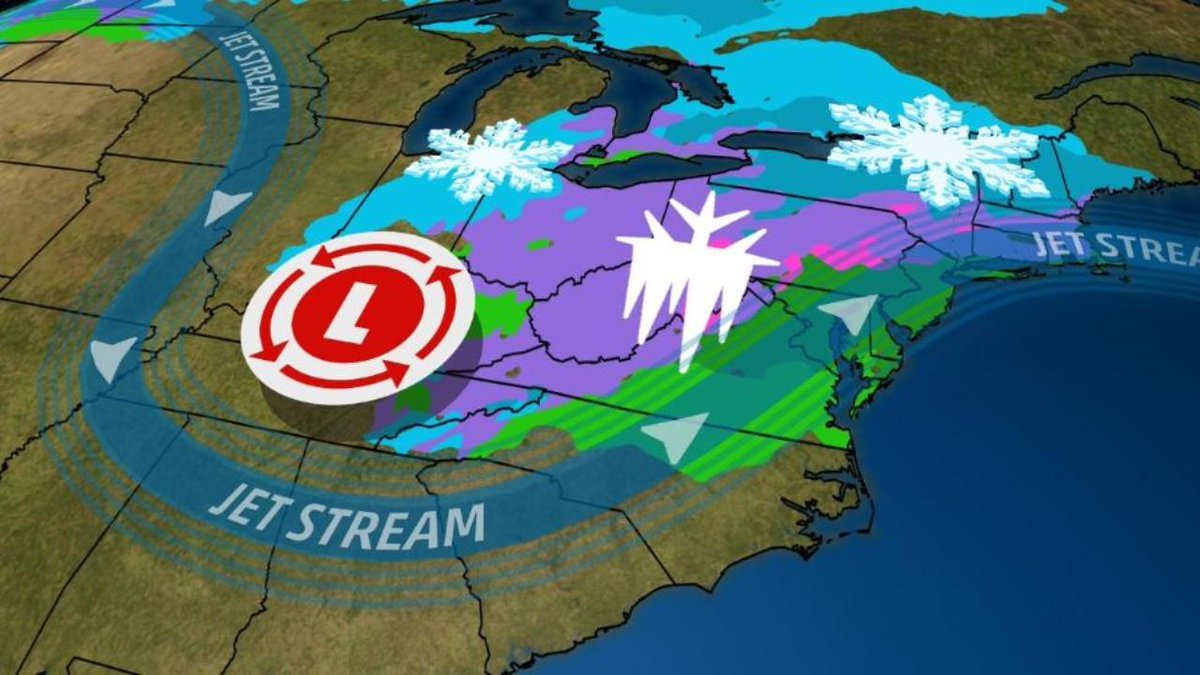 NEW: #WinterStormAvery, the seasons first named winter storm, will bring snow, ice and rain from the mid-South to the Ohio Valley and Northeast: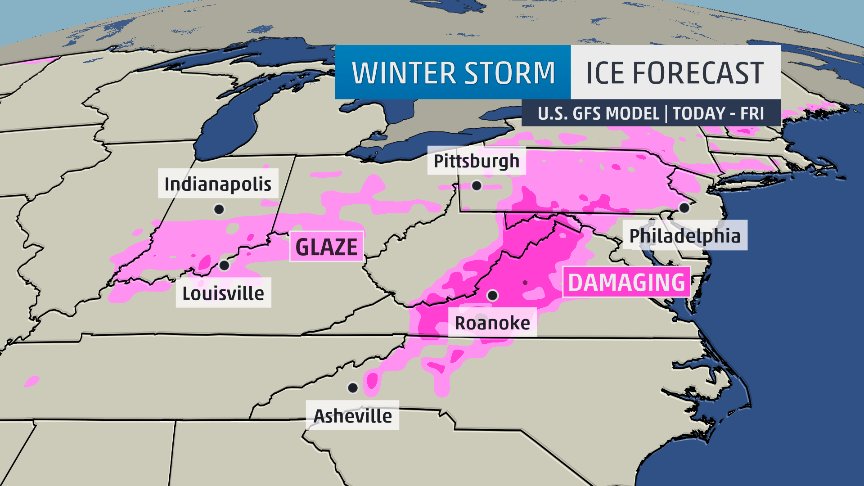 WINTER STORM AVERY will likely bring a DAMAGING ICING EVENT for the Appalachians and parts of the Ohio River Valley. Are you seeing any snow or ice where you are?
TWCChrisBruin Scanner
0
United is waiving any fees on travel to or from affected cities through Nov. 17.
Plan ahead as Winter Storm Avery approaches the Mid-Atlantic and Northeastern United States. Please check your flight status on our mobile app or at before going to the airport. A travel waiver is in effect for changes:
united Scanner
0
Among the most affected airports are Washington D.C.'s Reagan National, Newark Liberty International, St. Louis, and New York City's LaGuardia.
Easton, Guilford, Monroe, New Fairfield, Newtown, North Branford, Redding, Ridgefield, Shelton, Sherman, Trumbull, Waterbury, Weston, Winchester and Wolcott public schools all had early dismissals scheduled for Thursday afternoon.
Winter Storm Avery leaves 5 dead in heading from Midwest to Northeast.
Avery was the first winter storm of the season to earn a name from the Weather Channel and was causing some school closings and early dismissals.
Hurricane season won't end for more than two weeks, but the season's first named winter storm is already causing travel nightmares ahead of what's expected to be an especially busy weekend.
Another beautiful GOES view of the #winter #storm today. #snow #Avery