Treasure hunters challenge FBI over dig for legendary Civil War gold
A pair of Pennsylvania treasure hunters and their lawyer are accusing the FBI of playing games and acting suspiciously about a dig at a rural site believed to contain a massive stash of Civil War-era gold -- which may be worth up to $250 million.
Dennis Parada, right, and his son Kem Parada stand in September at the site where the FBI dug for Civil War-era gold in March.
President Abraham Lincoln reportedly ordered the gold shipment for payment to Union Army soldiers, Dennis Parada has been cited in news reports as saying.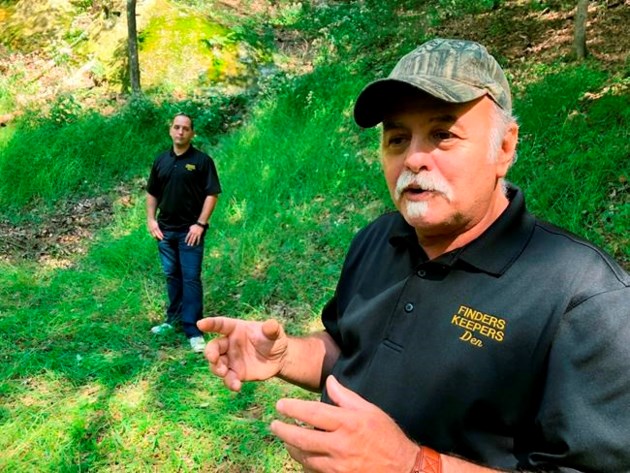 -- Dennis Parada on the FBI Cheryl Elder, who lives nearby, told the Associated Press she heard what sounded like a backhoe and jackhammer at least until 2 a.m. — the noisy machinery keeping her awake and annoying her because she had to rise early for work — and she saw that the hillside was brightly lit.
Treasure hunters and neighbors are challenging the FBIs official stance that it found nothing during an excavation aimed at finding a fabled cache of Civil War gold.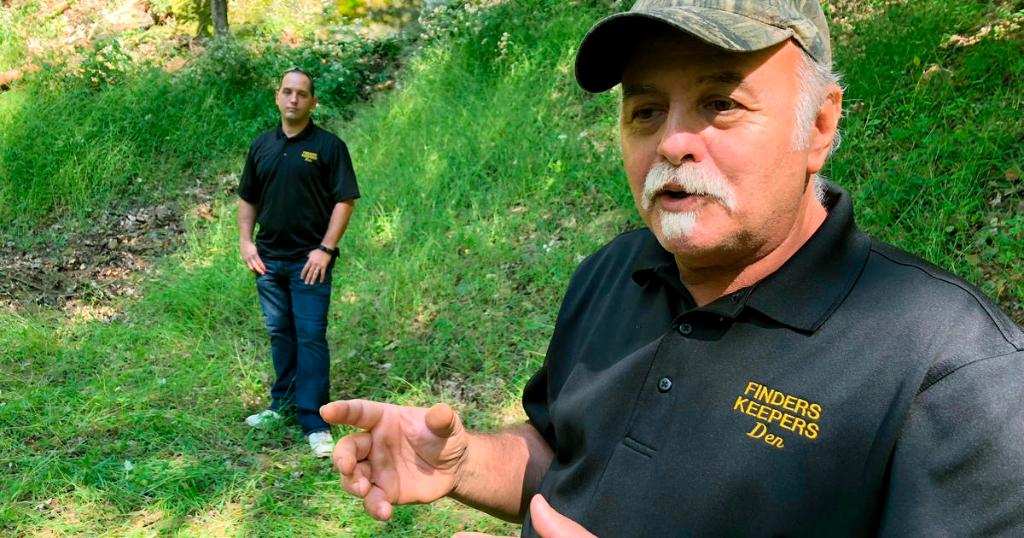 FOOLS GOLD?: Search for Civil War gold pits treasure hunters against FBI in Pennsylvania
Father-son duo spent years combing the Pennsylvania wilderness with high-end metal detectors, drills and other tools to prospect for a fabled cache of Civil War gold
Civil War gold treasure hunters, lawyer say FBI acting 'suspicious' in wake of dig at Pennsylvania site.
After my years of experience here using equipment, there was something here, something here of value...And thats what I want to get to the bottom of, is what was in that hole, Kem Parada said.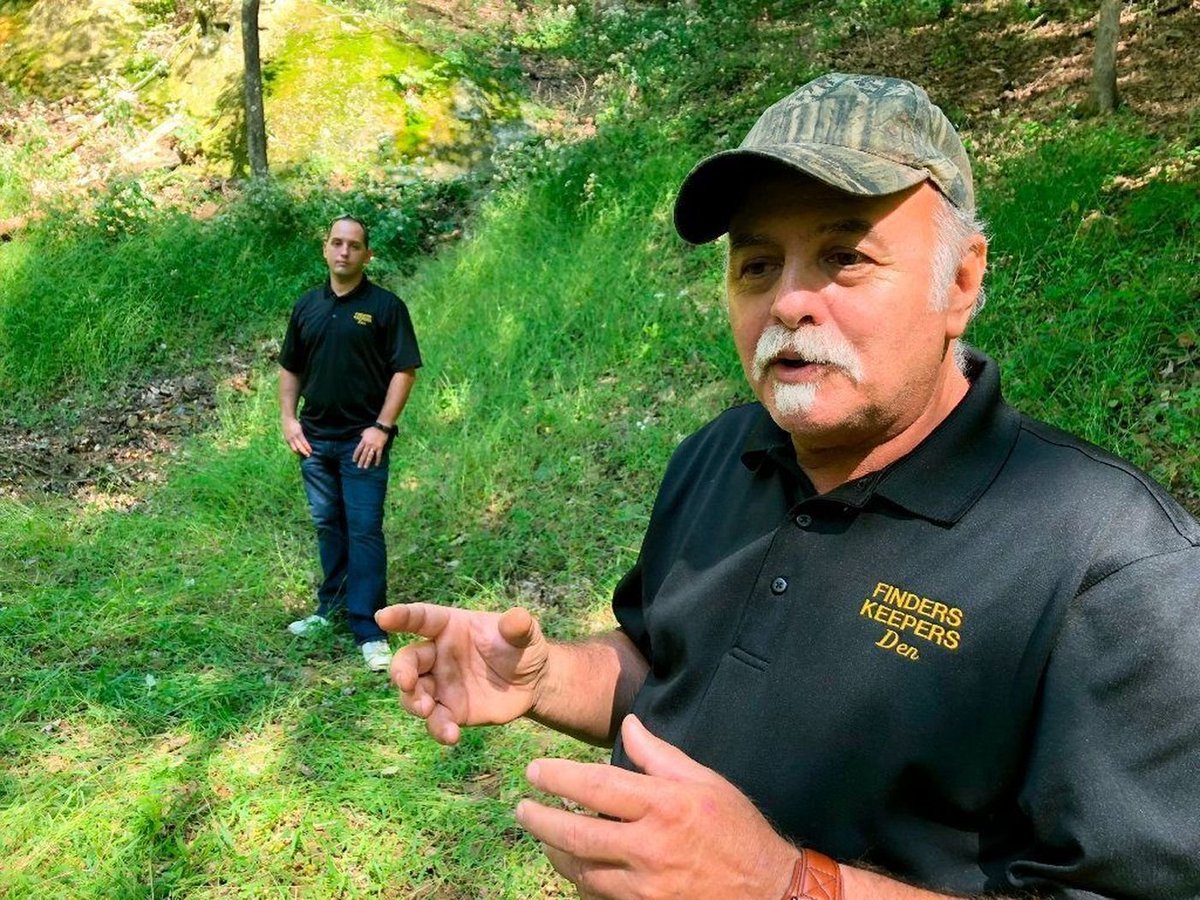 Treasure hunters claim they found legendary Civil War gold and told the FBI about it — but now its missing
Treasure hunters challenge FBI over dig for Civil War gold
The FBI says its dig in the Pennsylvania woods yielded nothing. Treasure hunters who led agents to the site believe otherwise. The deepening mystery surrounding a legendary cache of Civil War gold.