Mississippi runoff: Republican Cindy Hyde-Smith wins racially charged election over Democrat Mike Espy
Republican Sen. Cindy Hyde-Smith has defeated Democrat Mike Espy in Tuesday night's special Senate election in Mississippi, a contest tainted by race-related controversies, NBC News projects.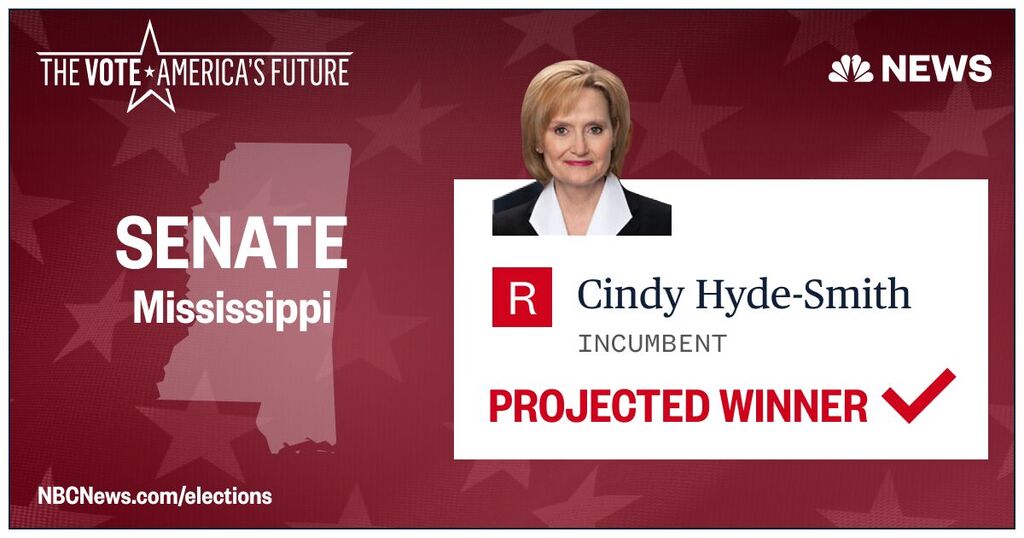 BREAKING: Cindy Hyde-Smith (R) wins US Senate runoff in Mississippi, @NBCNews projects.
Espy faced an uphill climb in a state that Trump won by 18 points in 2016, remains popular and where Hyde-Smith and McDaniel combined to win about 58 percent of the vote earlier this month.
Hyde-Smith and Espy, an ex-congressman who served as agriculture secretary under former President Bill Clinton, went to a runoff after neither received more than 50 percent of the vote on Election Day, Nov. 6.
Republican Cindy Hyde-Smith won Mississippi's special election runoff for the US Senate late Tuesday, pledging in her victory speech to represent everyone in the state.
Hyde-Smith was the favorite in the solidly red state, and the final Senate election of 2018 was long seen as an afterthought.
BREAKING: Republican Sen. Cindy Hyde-Smith wins Mississippi Senate runoff, becoming the first woman elected to Senate in the state.
Partisan elections in Mississippi divide sharply along racial lines, and forecasters had concluded that to win Tuesday's election, Espy would have needed to secure record turnout among black voters.
BREAKING: GOP US Sen. Cindy Hyde-Smith wins runoff in Mississippi, keeps seat; race was rocked by her public hanging remark.
Democrats had hoped the furor over Hyde-Smith's alliances and beliefs might energize black voters in a state where about 35 percent of the electorate is African-American.
The comments from Hyde-Smith, who is white, were quickly seized upon by Espy, who was vying to become not only the first Democrat the state had elected to the Senate in nearly four decades, but also the first African-American senator from the state since Reconstruction.
With 94 percent of votes being reported, Hyde-Smith had 54.4 percent, or 453,911 votes, to 45.6 percent, or 380,231 votes, for Espy.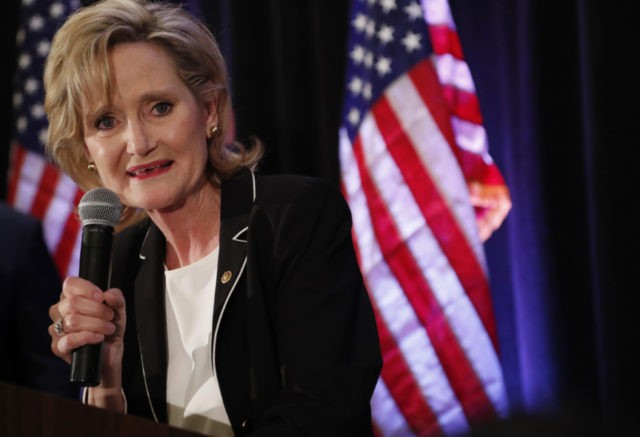 Hyde-Smith received 41.5% and Espy just behind her at 40.6%.
Hyde-Smith, who was appointed to the Senate earlier this year after GOP Sen. Thad Cochran stepped down due to health reasons, defeated former congressman and Agriculture Secretary Mike Espy.
In that three-way election, GOP state Sen. Chris McDaniel, who ran to Hyde-Smith's right, picked up more than 16 percent of the vote.
Republican Sen. Cindy Hyde-Smith is the projected winner of the Senate runoff in Mississippi, according to the Associated Press, overcoming a series of missteps that brought the state's dark history of racism and violence to the forefront.
Hyde-Smith earned vocal support from Donald Trump and McDaniel finished a distant third in the first round of voting with 16.5% of the vote.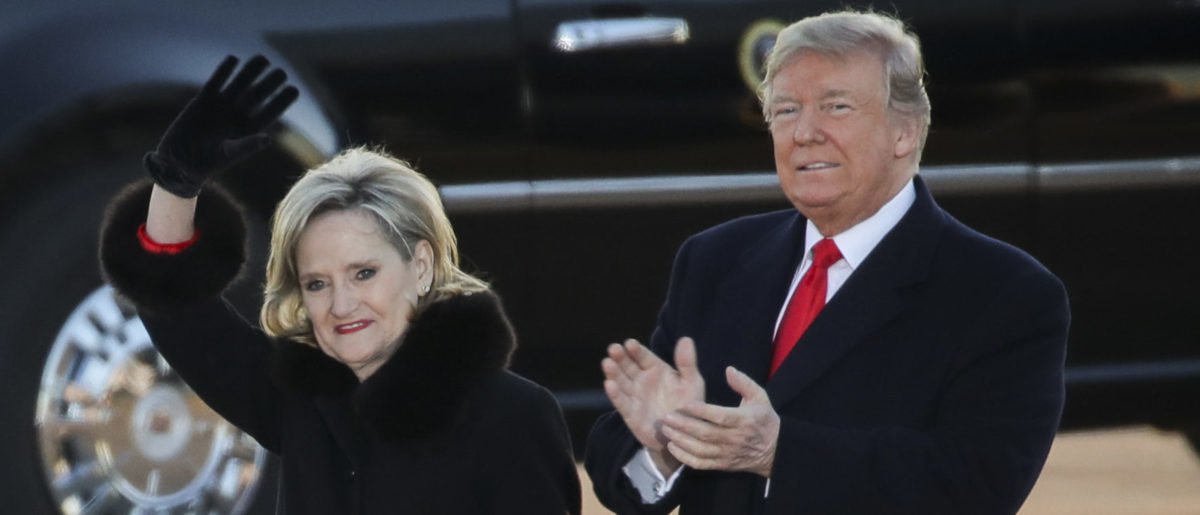 Cindy Hyde-Smith Breaks Mississippi's Glass Ceiling As She Becomes The State's First Female Elected To Congress
Espy was hoping that the controversy around Hyde-Smith's remarks would lead to a replay of the Alabama special election in 2017 where Democrat Doug Jones won a narrow victory against Roy Moore by wooing Republicans appalled by their party's nominee with moderate rhetoric.
BREAKING: Republican Cindy Hyde-Smith wins election to U.S. Senate in Mississippi. #APracecall #Election2018