Bus driver rescues toddler wandering streets barefoot in the cold
MCTS Video shared by the Milwaukee County Transit System shows bus driver Irena Ivic stopping her bus to rescue a crying child that was wandering barefoot down a highway overpass early on Dec. 22, 2018.
Irena Ivic, a driver for the Milwaukee County Transit System, was stunned when she saw a young child running barefoot down a highway overpass on the morning of Dec. 22.
This marks the ninth lost or missing child found by Milwaukee transit drivers in recent years, the statement said.
The girl was found alone in below-freezing temperatures,
A Milwaukee bus driver stopped in the middle of her route to save a shivering tot who was wandering alone on a freeway overpass after his mom abandoned him, authorities said.
Ivic said she was grateful she could keep the boy safe, MCTS said in a video about the incident.
In video released by the MCTS, you can see Ivic driving down the street when she spots the small girl, who was less than a year old and dressed only in a onesie.
"I'm shaking," Ivic said as she held the little boy in her arms at the driver's seat.
Surveillance video from the bus shows Ivic's view of the boy as he ran over a freeway overpass.
Surveillance camera footage from inside the bus shows a concerned passenger waiting by the door when Ivic returned with the boy in her arms.
The child's mother, who may have been suffering from a mental health crisis, left the helpless infant outside, the transit service said in a statement.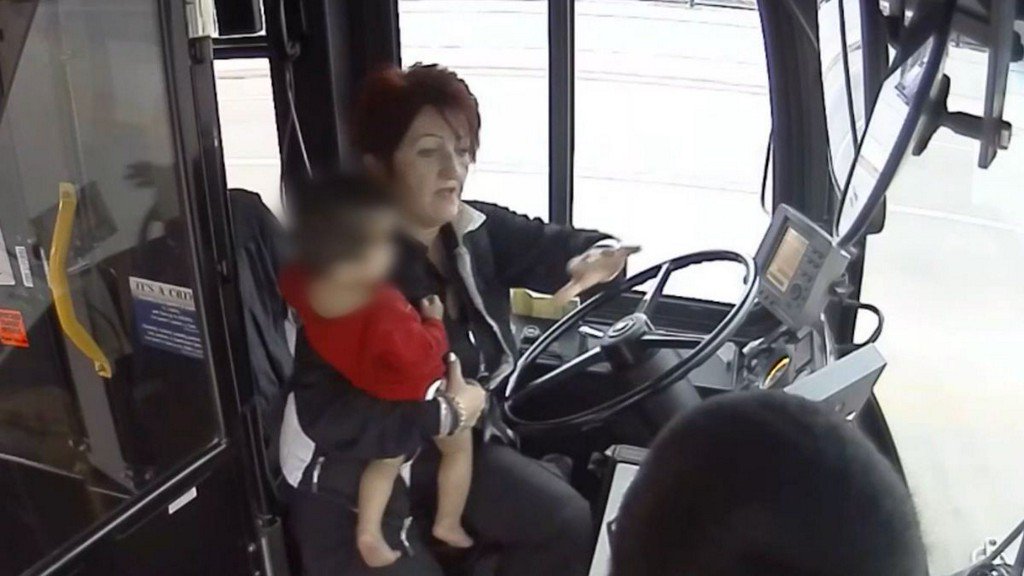 Watch: Bus driver rescues wandering toddler from freeway overpass
WCVB Scanner
0
Surveillance video released Thursday by the Milwaukee County Transit Service shows Irena Ivic driving around 8 a.m. Dec. 22 when suddenly, a little boy who appeared to be less than a year old appeared in the corner of the frame.
The temperature was below freezing and Ivic knew she had to stop her bus and save the baby boy, who was less than 1 year old, MCTS said.