Facebook cuts ties from firm that linked its critics to George Soros
NEW: Outcry Over Soros Smear Prompts Facebook To Cuts Ties With Definers Public Affairs — ⁦@MikeIsaac⁩ & ⁦@jacknicas⁩
AllMattNYT Scanner
0
Definers runs a website called NTK Network, which has a verified page on Facebook with more than 120,000 followers that publishes and promotes articles about the firm's clients as well as their competitors.
Facebook cuts ties with GOP oppo-research firm over outcry
In an effort to muffle criticism of how it handled Russian interference and disinformation, Facebook reportedly carried out a campaign to discredit dissenters that included targeted attacks on Jewish billionaire philanthropist George Soros.
Today in call with reporters preceded by a frantic if fairly uneventful distraction-pushing media blitz, Facebook responded to a damning New York Times story published yesterday that cited interviews with more than 50 sources privy to Facebook's decision making.
An example of deflection: After the Cambridge Analytica breach, the conservative news site NTK posted articles blasting Google and Apple. It was deliberate: NTK is an affiliate of Definers Public Affairs, a firm hired by Facebook to monitor press coverage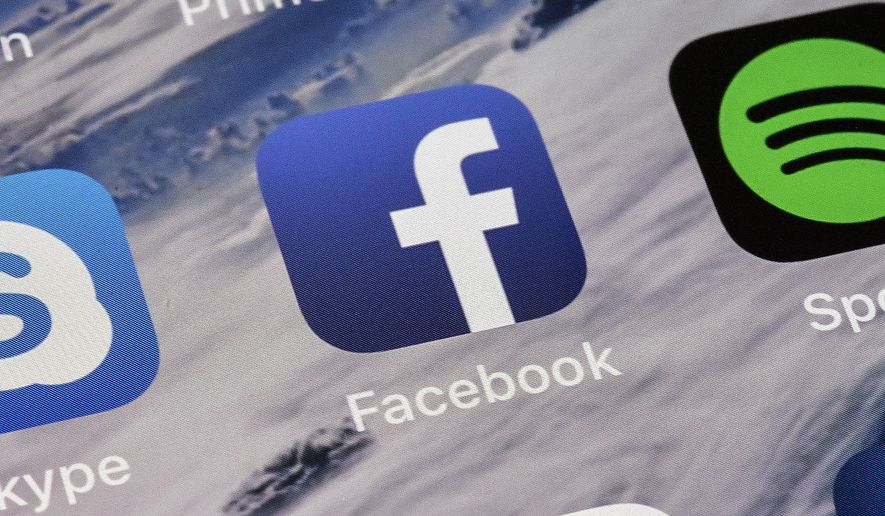 When pressed to answer to who at Facebook was aware that the company had hired the oppo research firm: "Someone on our comms team must have hired them, in general we need to go through and look at all the relations we have and see if there are more like this."
The company said it cut ties with Definers following the publication of the Times exposé and told HuffPost that top executives like Founder and CEO Mark Zuckerberg and COO Sheryl Sandberg weren't aware of Definers' work for Facebook.
Facebook cuts ties with public affairs firm following criticism of its methods
mathewi Scanner
0
The call kicked off with the operator's suggestion that Facebook is "happy to take a couple of questions on yesterday's news" but would prefer to focus on what it wants to talk about — namely anything but the New York Times story.
As Facebook coalesces around its PR response, at the moment centered around denying that executives at the company interfered with its own investigation into Russian disinformation, Facebook's leadership returns to a pattern familiar to anyone who so much as glanced at the New York Times report: Delay, Deny and Deflect, indeed.
Source: Facebook has ended its relationship with Definers Public Affairs, the consulting firm which cast George Soros as a force behind Facebooks critics (New York Times)
Techmeme Scanner
0
The revelation highlights how public relations firms like Definers have been able to move beyond efforts to seed stories in the press on behalf of their clients and can now promote their own articles on Facebook in the guise of news, just as Russia promoted misinformation and divisive political rhetoric through disguised media publications.
Facebook did not respond when asked if the company was aware of NTK Network's existence, or its role in seeding news coverage that attacked clients' enemies and pushed client narratives on its platform, while the companies worked together.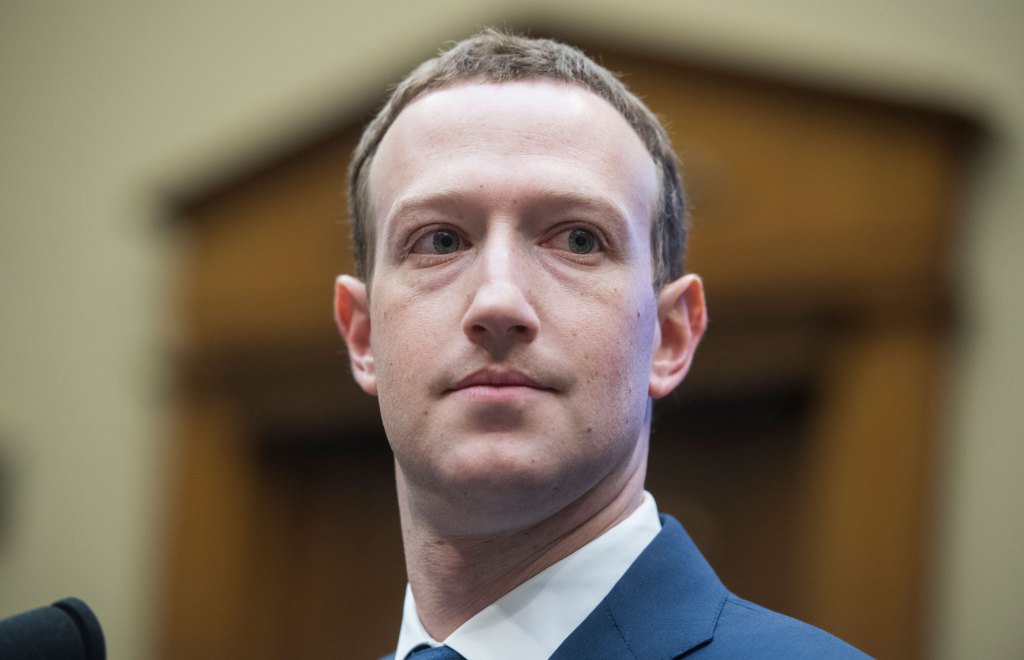 Zuckerberg denies knowledge of Facebook's work with GOP opposition research firm by @tayhatmaker
The conservative lobbying firm that Facebook hired in the midst of an October 2017 public relations crisis about Russian disinformation included what one former employee told NBC News was an "in-house fake news shop" as part of its operations.
fyi, Definers is the same firm the EPA contracted under Pruitt to do media monitoring. EPA staff said they worried the firm was also surveilling them for criticizing the Trump admin
SarahNEmerson Scanner
0
A Facebook spokesperson also denied the accusations that the company played a direct role in Definers' work, saying in a statement that "it is wrong to suggest that we have ever asked Definers to pay for or write articles on Facebook's behalf, or communicate anything untrue."
The firm sent a research document to reporters over the summer alleging that Soros was behind an anti-Facebook movement; his Open Society Foundations, for example, supported a group that his son founded as well as Color of Change, a group that belongs to an anti-Facebook advocacy group called Freedom From Facebook.
Breaking: In response to our New York Times investigation, Facebook has fired Definers Public Affairs. w/ @MikeIsaac
jacknicas Scanner
0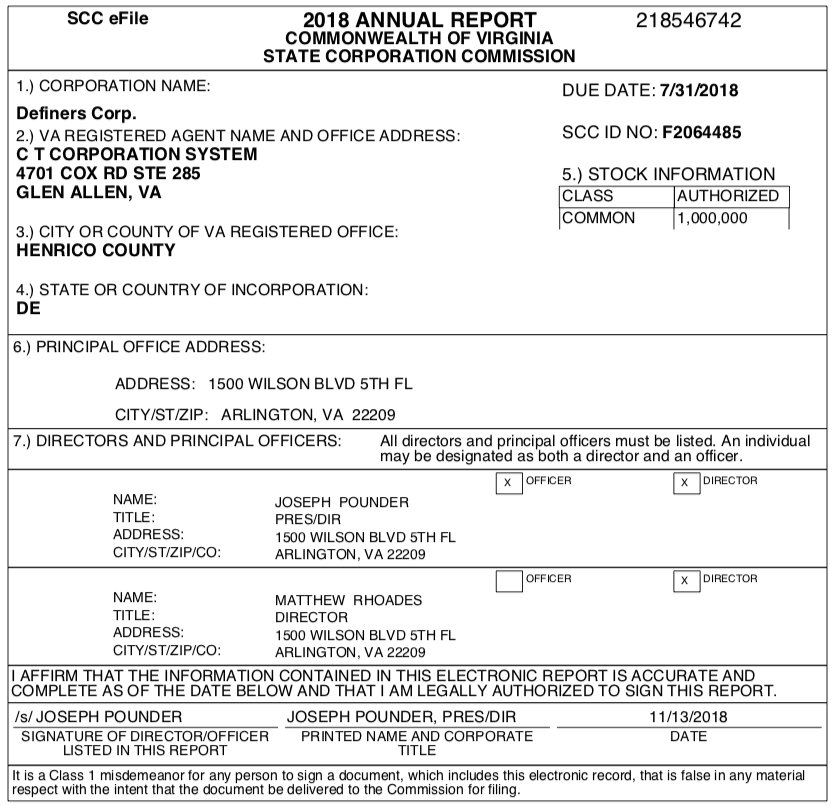 To portray its critics as Soros-backed, Facebook hired a PR firm called Definers Public Affairs. That firm is headed by Joe Pounder, who also runs America Rising — a right-wing oppo group Trumps Acting AG Matt Whitaker hired for research in 2015-16:
kenklippenstein Scanner
0
Facebook, facing increasing backlash in Washington, hired Definers Public Affairs, a Republican opposition research firm, to discredit anti-Facebook protesters by linking them to figures like Soros, a longtime critic of the social network, the newspaper reported.
Most-repeated line by Zuckerberg so far is I just read this yesterday in the New York Times. Hes blaming the opposition research firm Facebook hired, Definers Public Affairs, for all the really ugly stuff, and claiming he didnt know about any of it.
WillOremus Scanner
0
Facebook has cancelled its contract with Definers Public Affairs, who allegedly tried to smear George Soros on the tech giant's behalf