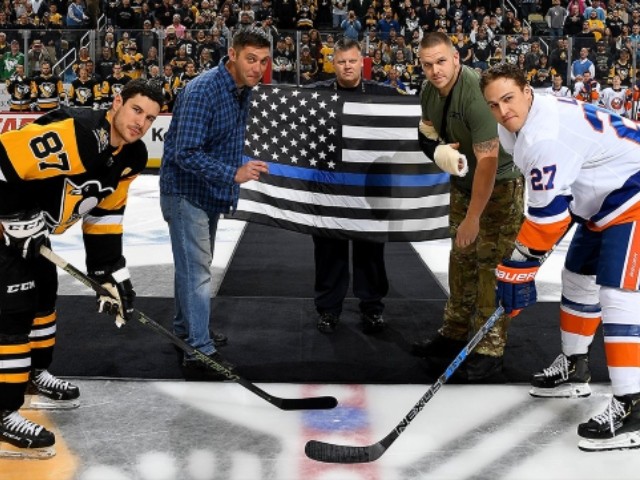 Deadspin Can't Understand Why Thin Blue Line Flag Was Included in Ceremony Honoring Pittsburgh Shooting Victims
But besides the fact that everything the Penguins are doing to honor the victims feels completely insincere given that they pal around with a president who's actively encouraged anti-Semitic conspiracy theories, and whose only solution to gun violence is "more guns," there also was a pretty colossal miscalculation in the pregame ceremony itself by whomever allowed this "Blue Lives Matter" flag to receive prominent placement at the ceremonial puck drop.
Deadspin Scanner
0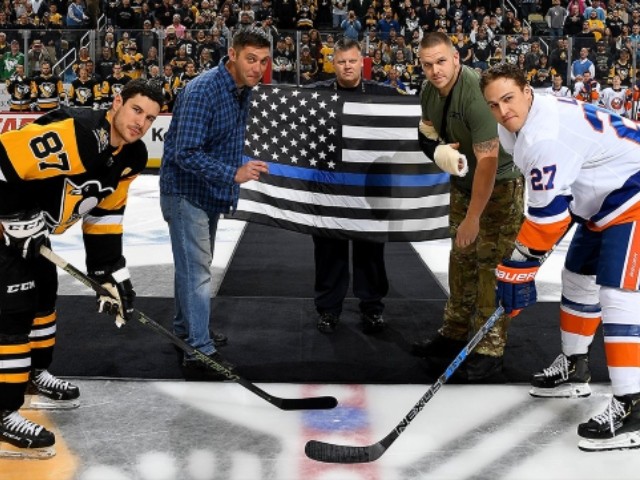 The Pittsburgh Penguins tonight are playing their first home game since Saturday's mass shooting at the Tree of Life Synagogue, where a gunman killed 11 people in what the Anti-Defamation League called the "deadliest attack on the Jewish community in the history of the United States."
Deadspin Scanner
0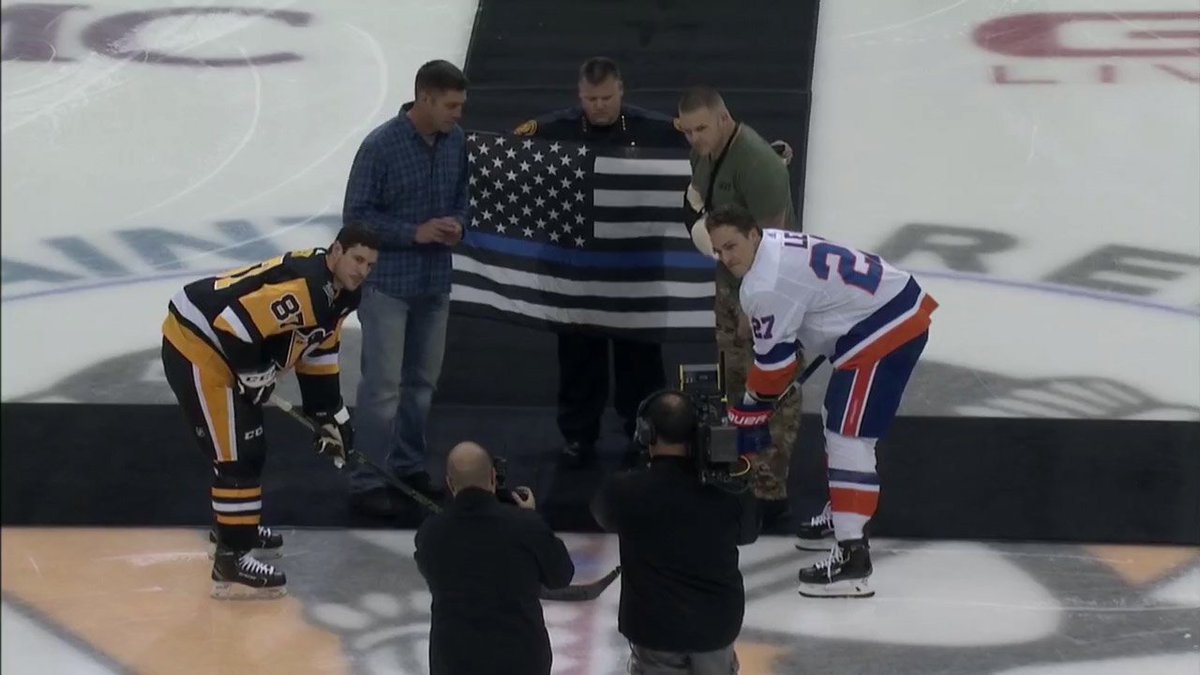 Penguins include Blue Lives Matter flag in ceremony honoring Tree of Life victims, for some reason:
Deadspin Scanner
0
There are ways to honor the heroic first responders at the Tree of Life synagogue without emphasizing a rhetorical tool used to preserve the fucked up status quo.
Deadspin Scanner
0
The ceremony was the proper amount of restrained, even if it did hit that unearned optimistic tone that all pregame tragedy-related ceremonies do.
Deadspin Scanner
0
For those who don't know, "Blue Lives Matter" is an explicit reaction by law enforcement to the Black Lives Matter movement, which aims to end racial prejudice in policing.
Deadspin Scanner
0