Federal prosecutors probing Trump inauguration spending
Deepening the hole for the president, NBC reported on Thursday that Trump himself was present in the room in August 2015 when Pecker and Cohen discussed how the supermarket tabloid could play a part in squashing stories about Trump's alleged affairs as the presidential election got under way.
Criminal probes affecting Trump - obstruction of justice - Russian interference - Hush-money payments - Inauguration committee spending
NEWS: Federal prosecutors in Manhattan are investigating whether Trumps 2017 inaugural committee misspent some of the record $107 million it raised, and whether some of its top donors gave money in exchange for access. w/@rebeccadobrien @aviswanatha
rebeccaballhaus Scanner
0
President Donald Trump's inaugural committee is under criminal investigation by federal prosecutors in Manhattan for pay to play and misspending some of the $107 million it raised from donations, The Wall Street Journal reported on Thursday.
The Journal said that the probe originates in the South District of New York, which just completed a successful prosecution of Michael Cohen, Trump's former lawyer and fixer.
NEW: Federal prosecutors are investigating the $107 million raised by Trump's 2017 inaugural committee, including whether any donors gave money to influence official administration positions. Scoop by @rebeccadobrien @rebeccaballhaus @aviswanatha
nicole_hong Scanner
0
The investigation, which is reportedly in its early stages, is looking into whether some of the committee's top donors gave money to gain access to the incoming Trump administration to influence policy positions, which could be a violation of anti-corruption laws.
Cohen himself, as well as federal prosecutors and the judge in his case, are agreed that the lawyer paid the hush money to the two women alleging affairs, Stormy Daniels and Karen McDougal, at the direction of Trump personally – an allegation that Trump has denied.
BREAKING: Trump inauguration spending under criminal investigation by federal prosecutors; probe partly arises out of materials seized in investigation of Michael Cohen - Dow Jones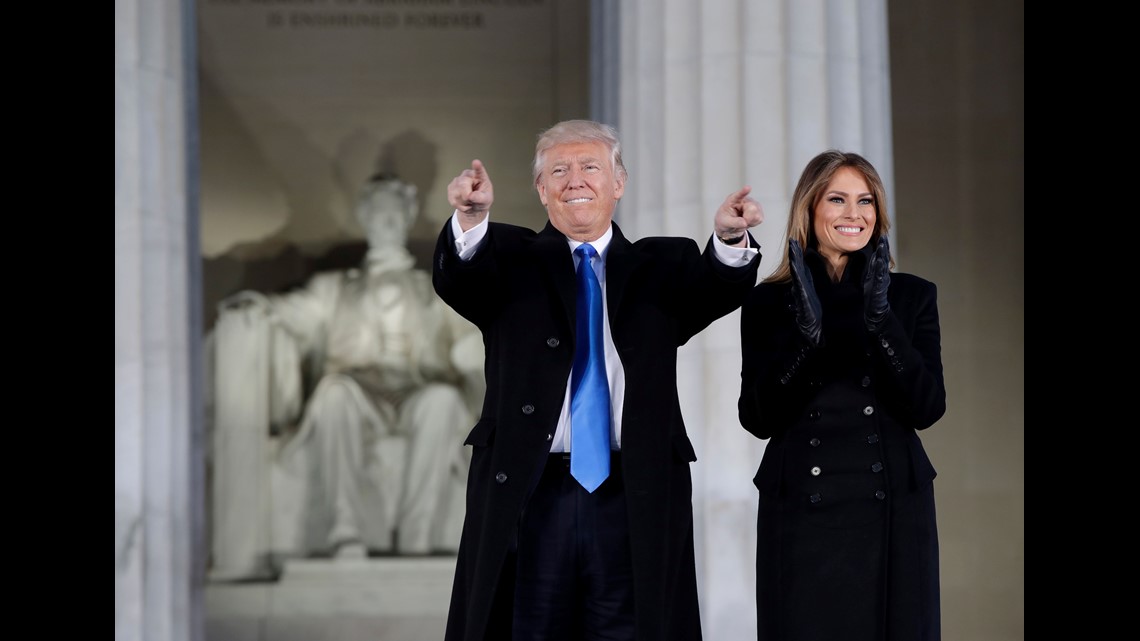 Further legal misery has landed on Trump after the publisher of the National Enquirer admitted in an agreement with federal authorities that it had also coordinated with the Trump presidential campaign to pay $150,000 hush money to kill off a story of Trump's alleged adultery.
The inauguration investigation arose from papers seized during the probe of Cohen, the Journal reported, based on "people familiar with the matter."
The Journal also reports that in their new inauguration inquiry, prosecutors are drawing on the help of Rick Gates, the former deputy chairman of the Trump inaugural committee.
Donald Trump's inaugural committee, which managed the $107m celebrations in Washington to mark the start of his presidency in 2017, has become the latest focus of federal prosecutors who, according to the Wall Street Journal, are now investigating whether the money was properly spent.
NEW: Theyre looking at spending by the inaugural committee which hasnt disclosed where approx $50 million went and donors who gave to the inauguration and what they might have received in return Reporter who broke Trump inauguration investigation story @rebeccaballhaus
TheBeatWithAri Scanner
0
A recording of a conversation between Cohen and former advisor to Melania Trump, Stephanie Winston Wolkoff, was reportedly found among Cohen's materials.
Trump inauguration spending is under investigation by the SDNY, a source confirms to CNN. The Wall Street Journal first reported the investigation and details of the inquiries.@KaraScannell
Melania Trump severed relations with Wolkoff in February amid reporting that Wolkoff had received $26 million from the inauguration committee.
Can't one solitary thing be on the up and up with these guys? One lousy single thing, just once? "Federal probe is looking into whether Trump's inaugural committee misspent funds and top donors gave money in exchange for access to administration"
waltshaub Scanner
0
Breaking from @WSJ Federal investigators are looking into Trump inauguration spending More on #DeadlineWH w/ @NicolleDWallace @danielsgoldman
The Journal reported that the investigation began in part after federal agents seized materials from Trump's former personal attorney Michael Cohen, who was sentenced on Wednesday to three years in federal prison for unrelated crimes.
FBI agents raided Cohen's office and hotel room in April seeking information about a payment he made to porn star Stormy Daniels, who claimed she had an affair with Trump, shortly before the 2016 election.