Adam Schiff: Democrats will challenge 'unconstitutional' Whitaker appointment
President Donald Trump described Democratic Rep. Adam Schiff of California as "little Adam Schitt" in a tweet Sunday, criticizing the likely incoming House Intelligence Committee chairman for his comments about acting Attorney General Matthew Whitaker earlier in the day.
Trump mocked the congressman with the name in a Sunday tweet, writing it was "so funny" that Schiff was "talking about the fact that Acting Attorney General Matt Whitaker was not approved by the Senate, but not mentioning the fact that Bob Mueller (who is highly conflicted) was not approved by the Senate!"
In recent days, the congressman has denounced Trump's appointment of Acting Attorney General Matthew Whitaker, even calling it his "most direct challenge to the rule of law" in a Washington Post editorial last week.
Though Trump's tweet decried Special Counsel Robert Mueller not having received Senate approval, that is not a necessary step of the appointment process for his position.
Trump's tweet was apparently in response to Schiff's Sunday appearance on ABC's "This Week" in which he said Trump's appointment of Matthew Whitaker to replace ousted Attorney General Jeff Sessions is "unconstitutional."
Rep. Adam Schiff says Democrats could challenge the appointment of acting AG Matt Whitaker: The biggest flaw from my point of view is that he was chosen for the purpose of interfering with the Mueller investigation.
@realDonaldTrump Adam schiff is going to so enjoy being chair of the House Intelligence committee. Hope he starts by serving a subpoena on Don Jr and Matt Whitaker. Then hes coming for you!
Schiff was referring to the written answers Trump said he is about to submit to a series of questions from special counsel Robert Mueller.
Whitaker's appointment, which followed Trump forcing out Attorney General Jeff Sessions, has been the subject of much controversy, particularly as it relates to his role overseeing Mueller's probe.
Speaking on ABC's "This Week" on Sunday, Schiff said Democrats — who will regain control of the House in January — will challenge the legality of Trump's appointment of Whitaker.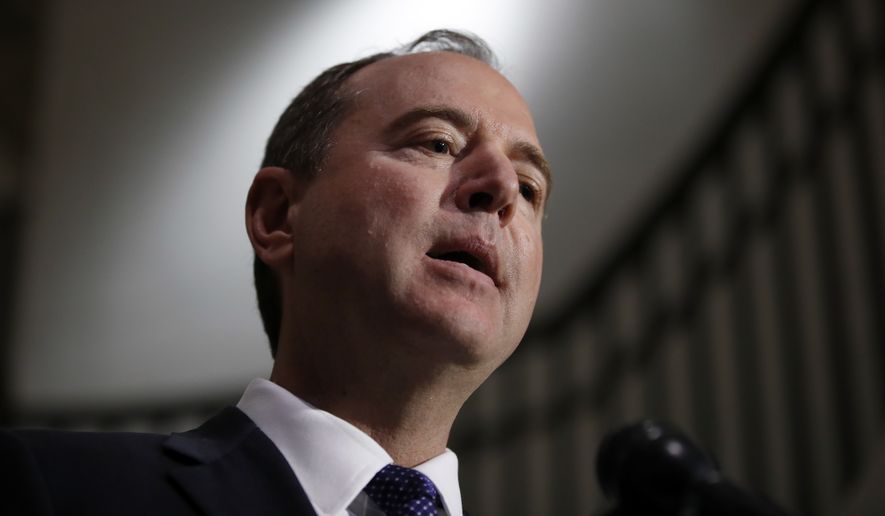 Adam Schiff deems Matt Whitaker a flawed appointment'
Trump slid Whitaker, who was Sessions' chief of staff prior to his appointment, over to serve as acting attorney general by utilizing the Federal Vacancies Reform Act, a statute that allows for the president to fill such a void until a permanent replacement is named.
President Donald Trump's latest Twitter attack?
On Nov. 9, Trump made the same point when reporters said Whitaker had not been through the Senate process.
More: Supreme Court asked to rule on Trump's choice of Matthew Whitaker as acting attorney general More: Maryland files federal court challenge asking judge to block Whitaker, install Rosenstein The president seemed to imply that if Whitaker required Senate approval then so should Mueller, who was appointed by Deputy Attorney General Rod Rosenstein to investigate Russian election interference.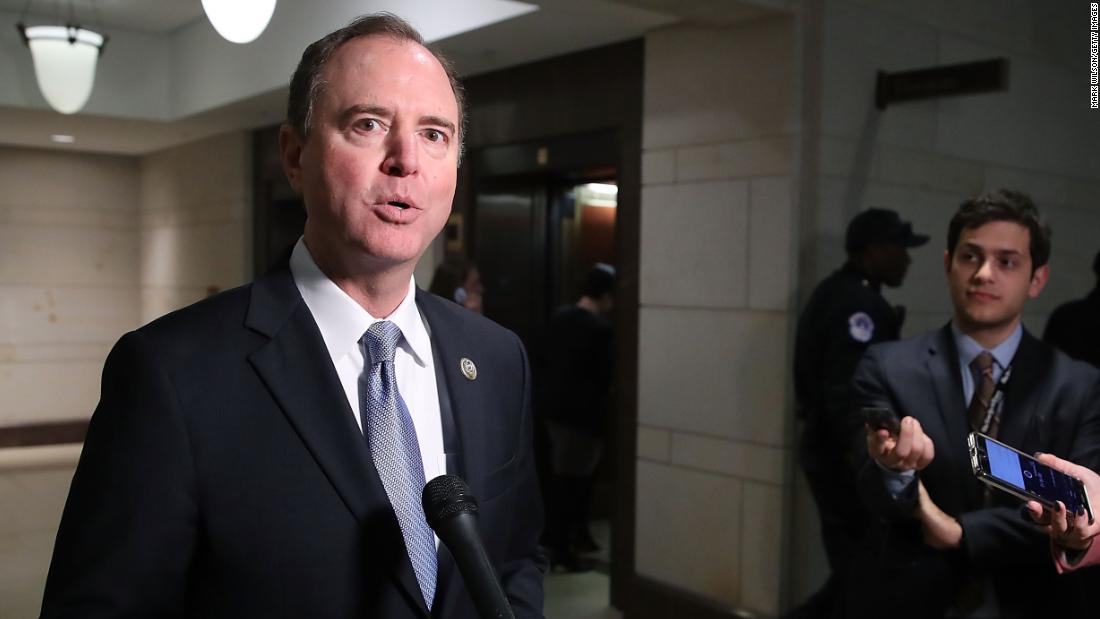 The top Democrat on the House Intelligence Committee warns acting Attorney General Matt Whitaker from interfering in special counsel Robert Muellers investigation
Rep. Adam Schiff (D-CA) warned Trump that if he and Matt Whitaker obstruct justice they will be held accountable by Democrats.
During a Sunday interview with Fox News anchor Chris Wallace, Trump said he "did not know" Whitaker "took views on the Mueller investigation," adding that those views didn't have "any effect" on the appointment.
Whitaker's appointment has been the target of widespread controversy for the president's failure to have him approved by the senate first.