Turkish leader Erdogan snubs U.S. security advisor Bolton over Kurdish fighter
With John Bolton still in Ankara, Erdogan is now delivering a scathing speech to parliament saying that Bolton made a "serious mistake" and Turkey will never agree to a compromise that protects Kurdish rebel fighters with the YPG. As expected, this isn't going so well...
vmsalama Scanner
0
Bolton's meeting with Erdogan was canceled moments before it was to begin, reflecting Turkish anger at Bolton's insistence that those Kurdish forces be protected after more than 2,000 American troops exit northeastern Syria.
EVERYTHING IS FINE! Bolton said he would deliver a warning to Erdogan on Kurds, instead; • He couldn't even meet Erdogan • Met a downgraded Turkish delegation • Joint presser cancelled • Erdogan called on him, "you made a big mistake"
BREAKING — Trumps National Security Adviser Bolton prepares to leave Ankara after President Erdoğan denies him a meeting over US condition that Turkey protect YPG terrorists in Syria
Erdogan stressed he and Trump had reached a clear agreement in December over the swift withdrawal of the US forces from Syria, in return for Turkey taking care of the remaining ISIL threat in the war-torn country.
We cannot accept Boltons messages given from Israel, said Erdogan, claiming that Bolton made a serious mistake... This report also says Erdogan stressed Bolton probably doesnt know who the YPG and PYD actually are:
kylieatwood Scanner
0
ANKARA, Turkey — Turkish President Recep Tayyip Erdogan did not meet with U.S. national security adviser John Bolton here on Tuesday, while telegraphing a widening rift between the NATO allies that leaves the Trump administration's plans to withdraw troops from Syria in limbo.
'Erdogan is one of the biggest threats to peace in the Middle East – the US needs to realise this'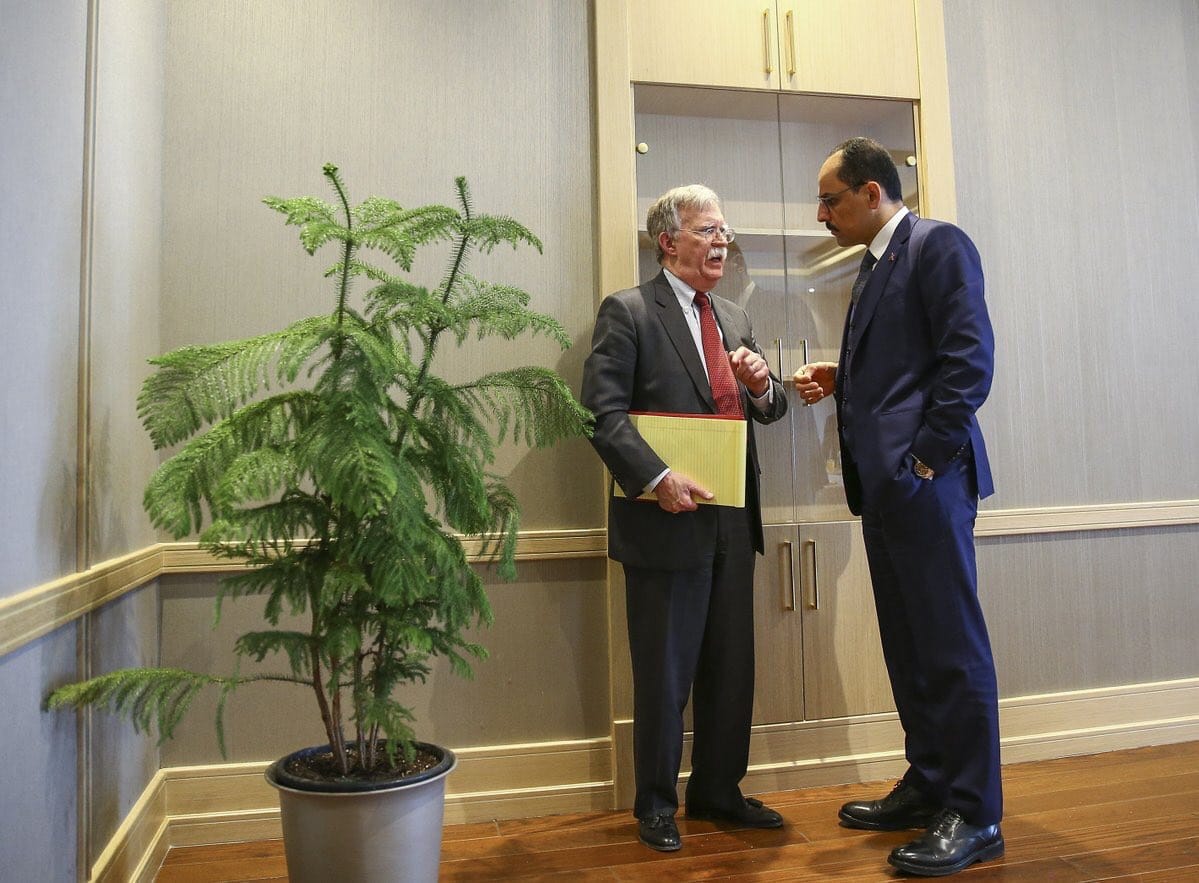 CB Erdoğan, ABD Başkanı Trumpın gönderdiği Ulusal Güvenlik Danışmanı John Boltona randevu vermedi. Fotoğraf: Anlayın artık! Burası Eski Türkiye değil. T.C Cumhurbaşkanı ile görüşüp görüşmeyeceğinize siz değil, bizzat T.C Cumhurbaşkanı karar verir! İşte kapı işte sapı! Buyrun!
fatihtezcan Scanner
0
US President Donald Trump announced the withdrawal of some 2,000 US troops from Syria last month in a statement that shocked many politicians in Washington as well as Western and Kurdish allies who fought alongside the US in the war-torn country.
Bolton's trip to Turkey comes as he and U.S. Secretary of State Mike Pompeo are visiting American allies in the region, seeking to quiet concerns and ease confusion about U.S. policies following President Trump's surprise announcement last month that all U.S. troops will be leaving Syria.
Erdogan himself didn't make time to meet with Bolton and said that "despite the fact that we reached a clear agreement with Mr. Trump, different voices have been raised from different echelons of the U.S. administration."
What a debacle. Trump says troops are leaving Syria. Bolton now says troops will stay until Turkey assures Kurds' safety. Erdogan says Turkey is making "no concessions". Offensive against Kurds will proceed.
ChrisMurphyCT Scanner
0
We have already forgotten in the chaos that Trump did a complete 180 over the weekend, flipping from the troops coming home now, to preconditions leading to a delay of months or years. Just another lie in the string of thousands!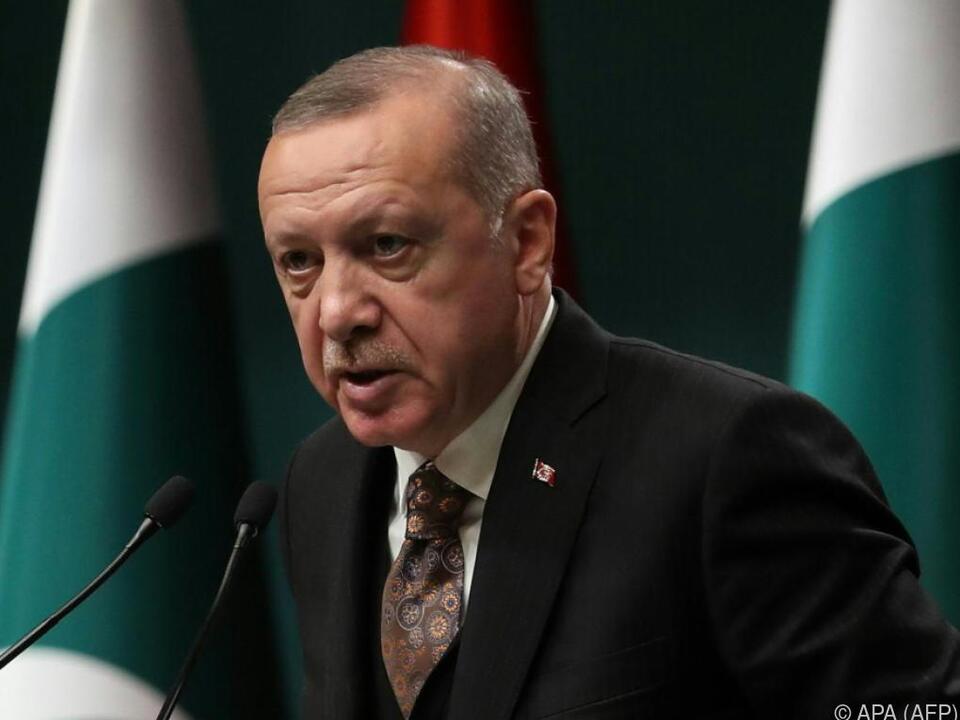 In the background of the talk about ISIS and Kurdish fighters, another spat is bubbling between the U.S. and Turkey, centering on the NATO ally's recent arms deal with Russia.
Before his arrival in Ankara, Bolton said that no U.S. troops would leave northern Syria until Turkey agreed to not attack the Syrian Kurds.
Recep Tayyip Erdogan refused to meet John Bolton on Tuesday, saying that the U.S. national security adviser had made a grave mistake when he said that Turkey must agree to protect Syrias Kurds in the event of an American withdrawal
Cumhurbaşkanı Erdoğan, kendisiyle görüşmek isteyen Bolton'a ret cevabı verdi! Sen terör gruplarını koruyacaksın sonra görüşmek isteyeceksin! Yok öyle yağma!
kelkitlioglumrt Scanner
0
'Productive discussion' Despite Erdogan's negative comments, Garrett Marquis - a spokesman for the US National Security Council - said on Tuesday that Bolton and Kalin had a productive discussion regarding the US's decision to withdraw from Syria and had identified further issues for dialogue.
Unlike the U.S., Turkey "sees these Kurdish authorities as being aligned with militants it considers terrorists, and has threatened to attack the parts of Syria they control," NPR's Ruth Sherlock reports.
Looks like that "calm down the players in the Middle East" mission hit a bit of a snag.
MarkHertling Scanner
0
US National Security Adviser John Bolton held talks in Ankara with Turkish presidential spokesman Ibrahim Kalin and other officials on the handling of armed groups in northern Syria and the US's planned pullout of its forces there.
Chairman of the Joint Chiefs of Staff Gen. Joseph Dunford and Turkey's deputy foreign and defense ministers also attended Tuesday's meeting with Bolton and Kalin, as well as James Jeffrey, the U.S. envoy for Syria and the coalition against ISIS.
Pompeo literally yesterday said Erdogan had pledged not to slaughter the Kurds whod allied with the US and Bolton was just going to Turkey to sort out the details...
dwallbank Scanner
0
Bolton's visit to Turkey collapses after Erdogan refuses to meet him, citing his comments about Turkey protecting the Kurds. Erdogan says that includes the YPG, which Turkey sees as a terrorist group.
The announcement, which shocked U.S. allies and members of Trump's own administration, stemmed from a phone call with Erdogan in which the Turkish leader convinced the president to withdraw and said Turkey would take over the fight against ISIS.
While Bolton said a U.S. withdrawal was contingent on whether the White House can reach an agreement with Turkey on protecting the Kurds, he also said that American troops would not remain in Syria for an unlimited period of time — adding "the primary point is, we are going to withdraw from northeastern Syria."
During his visit to Israel on Sunday, Bolton set conditions for the US pullout from Syria that included Turkey guaranteeing the safety of the Kurdish militia that spearheaded the fight against the Islamic State of Iraq and Levant (ISIL, also known as ISIS) group.