Indonesia issues 'extreme weather' warning for tsunami-hit coast near Krakatau
Extreme weather around the Anak Krakatoa volcano in Indonesia could trigger another devastating tsunami, experts warned, as the death toll from Saturday's disaster rose to 429.
SouthChinaMorningPost Scanner
0
The latest disaster, coming during the Christmas season, evoked memories of the Indian Ocean tsunami triggered by an earthquake on 26 December 2004, which killed 226,000 people in 14 countries, including more than 120,000 in Indonesia.
RTEOnline Scanner
0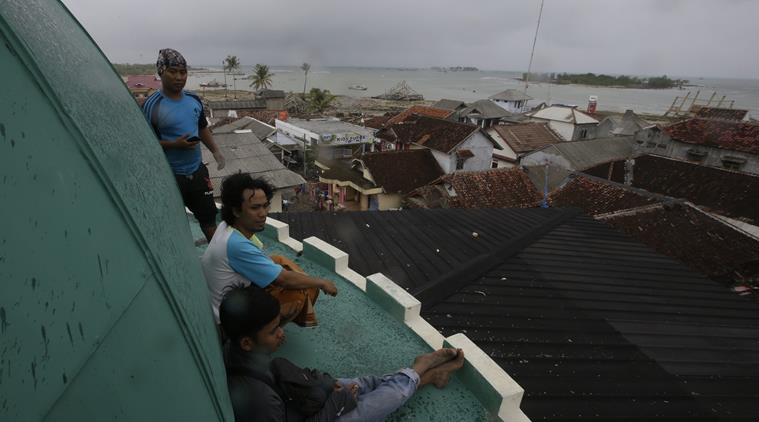 Clouds of ash spewed from Anak Krakatau, almost obscuring the volcanic island where a crater collapse at high tide on Saturday sent waves up to five metres high smashing into the coast on the Sunda Strait, between Java and the Sumatra islands.
RTEOnline Scanner
0
Indonesian authorities have warned of "extreme weather and high waves" around the erupting Anak Krakatau volcano, urging people to stay away from the coast already devastated by a tsunami that killed more than 400 people.
RTEOnline Scanner
0
"We keep monitoring the tremor activities of Mt Anak Krakatoa, particularly under [current] extreme weather and high waves because such conditions can potentially cause the collapse of the volcano's flank, going down to the sea, and trigger a tsunami," Dwikorita Karnawati, chief of the Meteorological, Climatology and Geophysics Agency, told a press conference just before midnight on Tuesday.
SouthChinaMorningPost Scanner
0
Indonesian rescuers on Tuesday used drones, sniffer dogs and heavy machinery to search for survivors along the west coast of Java that was hit by a powerful tsunami last week.
Meanwhile, the death toll climbed to 429 on Tuesday, with more than 1,400 people injured and at least 128 missing, said Sutopo Purwo Nugroho, spokesman for Indonesia's Disaster Mitigation Agency.
#Indonesia issues 'extreme weather' warning for #tsunami-hit coast near Krakatau #ARYNews
ARYNEWSOFFICIAL Scanner
0
The Saturday evening tsunami followed the collapse of an area of the volcano island of about 222 acres, or about 90 soccer pitches.
RTEOnline Scanner
0
In 1883, the volcano then known as Krakatoa erupted in one of the biggest blasts in recorded history, killing more than 36,000 people in a series of tsunami, and lowering the global surface temperature by one degree Celsius with its ash.
RTEOnline Scanner
0
The huge waves came without any warning after a crater collapsed on the volcanic island of Anak Krakatau — the Child of Krakatau.
Based on eyewitness testimony and preliminary analyses by experts, Sutopo said Saturday night's tsunami was 2 to 5 metres [7-16 feet] in height, in the regencies of Pandeglang and Serang in Banten Province, on the western tip of Java.
SouthChinaMorningPost Scanner
0
"This is an unusual situation because we have a very bad disaster that killed hundreds of our sisters and brothers in Banten," Taekz said, referring to the province on Java island.
"No one expected that the eruption of Mt. Anak Krakatoa would cause underwater landslides and trigger a tsunami because the eruption was not the biggest ever," Sutopo said, adding that its eruptions in October and November were much bigger and the frequency of tremors from the volcano was not high.
SouthChinaMorningPost Scanner
0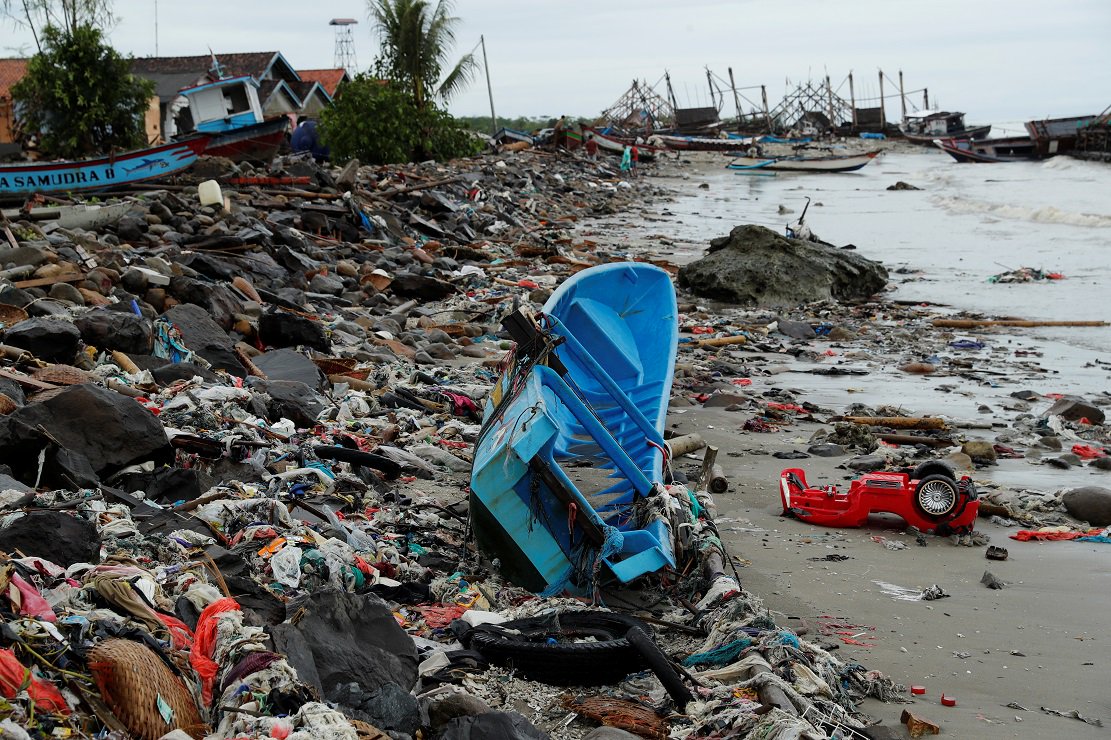 Indonesia issues 'extreme weather' warning for tsunami-hit coast near volcano