Suicide bomber has targeted Libya's Foreign Ministry in Tripoli, killing 3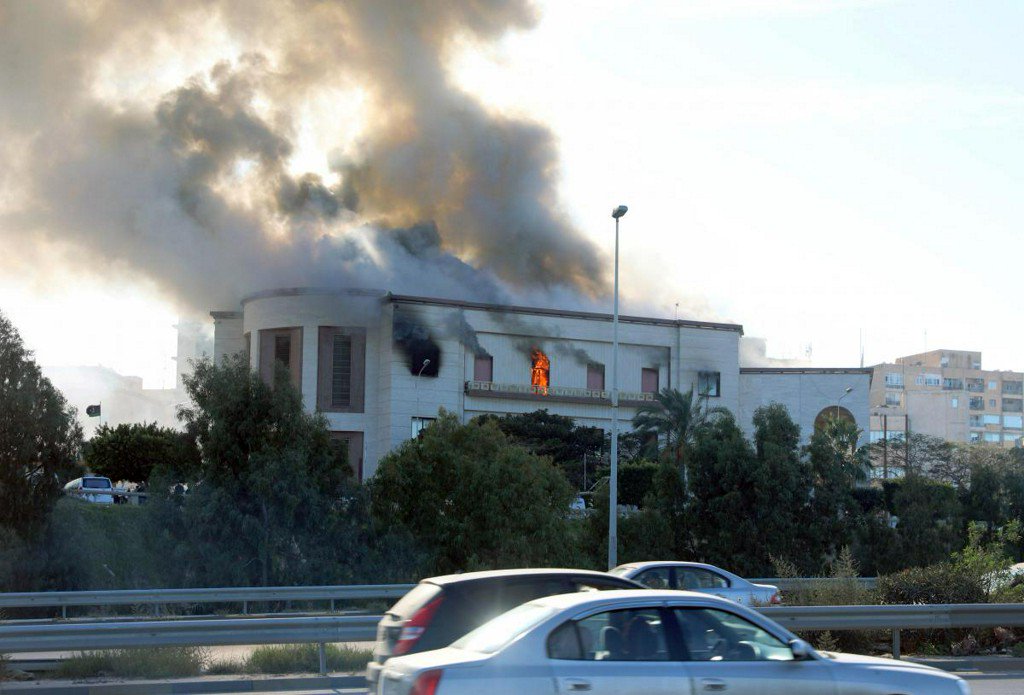 Three dead in suicide attack on Libyan foreign ministry
A car bomb exploded near the ministry, prompting security forces to rush to the scene, said special forces spokesman Tarak al-Dawass, accusing the Islamic State of Iraq and the Levant (ISIL, also known as ISIS) group of being responsible.
#UPDATE: Libyan authorities said at least three people were killed in a suicide attack on the foreign ministry in Tripoli
According to reports from the foreign ministry, the foreign attackers stormed into the building, started shooting, heavy gunfire was heard and the special deterrence forces took control of the situation," Abdelwahid said.
UPDATE: Suicide attackers hit the headquarters of #Libyas foreign ministry in #Tripoli on Tuesday, opening fire before blowing themselves up inside, a security source told Reuters
Foreign Minister Mohemed al-Taher was not inside the building during the attack as he was accompanying Prime Minister Fayez al-Sarraj during a visit to the western city of Zawiya, according to a source from the ministry.
At least three people killed and seven others wounded in a suicide bomb attack that targeted Libyas Foreign Ministry in Tripoli