Border Patrol Orders Medical Checks on All Kids After Death of Second Child
CBP said it apprehended Felipe and his father on Dec. 18 about 3 miles (5 kilometers) away from an official port of entry, the Paso del Norte bridge connecting El Paso and Juarez, Mexico.
CBP also said it is seeking medical help from the Defense Department and other agencies for the large numbers of children and families in custody.
An 8-year-old Guatemalan child detained by U.S. Customs and Border Protection died at a hospital in New Mexico, the agency reported Tuesday, the second migrant child to die in government custody this month.
Relatives and friends of the family carry the coffin of Guatemalan seven-year-old Jakelin Caal, who died in a Texas hospital two days after being taken into custody by U.S. border patrol agents, on their way from Raxruha to the cemetery in San Antonio Secortez, both villages in Alta Verapaz Department, 320 km north of Guatemala City, on December 25, 2018.
"The Administration's policy of turning people away from legal ports of entry, otherwise known as metering, is putting families and children in great danger," The incoming chair of the Congressional Hispanic Caucus, Rep. Joaquin Castro, said.
The boy, identified by Guatemalan authorities as Felipe Gómez Alonzo, had been in CBP's custody with his father, Agustin Gomez, since Dec. 18.
We need to budget for medical care and mental health care for children in our facilities and I'm committed to improving our conditions, even as we work on the broader problems — border security, and of course solving the issues in our legal framework that are inviting these families and children to make this dangerous journey," McAleenan said.
US says 2nd Guatemalan child dies in immigration custody U.S. Customs and Border Protection Commissioner Kevin McAleenan said Wednesday that the agency has more than 1,500 emergency medical technicians on staff and that officers are taking dozens of sick children to hospitals every day.
JOHAN ORDONEZ/Getty Images After the death of the second Guatemalan child while in the custody of U.S. Customs and Border Protection, the agency has unveiled a series of changes to its policies and how it handles the health care for migrants who have been detained.
Felipe and his father were detained by CBP for about a week, an unusually long time that the agency did not fully explain Tuesday.
CBP Commissioner Kevin K. McAleenan said the Border Patrol would conduct health checks of all children in its "care and custody," whether they arrived in the United States as part of a family or were unaccompanied.
CBP has said that it took several hours to transport Jakelin and her father from a remote Border Patrol facility to a larger station, where her temperature was measured at 105.7 degrees Fahrenheit (40.9 degrees Celsius).
CBP said in its statement that it is developing "surge options" with Immigration and Customs Enforcement aimed at getting more families and children out of CBP custody in the El Paso Border Patrol sector.
Jakelin's family has disputed CBP reports that the child went several days without food and water before she died, saying she was healthy when she arrived in the United States.
Border patrol now saying they'll perform mandatory secondary health checks on children under ten, but WHY ARE THEY JAILING CHILDREN UNDER TEN?!
ScottHech Scanner
0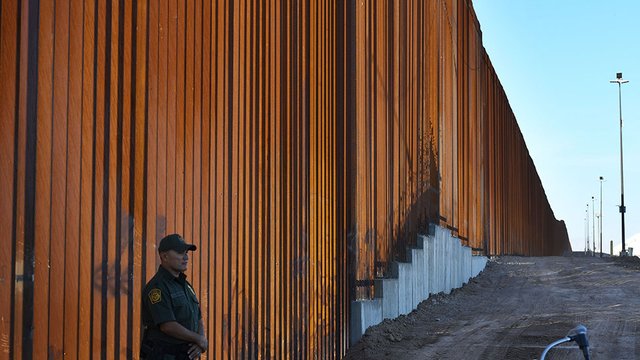 Border Patrol orders health checks on all migrant children in custody after second child dies in a month