News crew robbed, security guard shot while covering teachers' strike
Some troubling news: KPIX reporter @joenewsman and crew were out covering the #OaklandTeachersStrike when they were robbed of camera and tripod. Their security guard was shot in the leg and has been taken to the hospital. We will keep you updated. 🙏
KPIXtv Scanner
0
The station's reporter Joe Vazquez and photographer John Anglin were gathering interviews for the strike at the Oakland Library when the suspect robbed them of their equipment.
At 6:56 p.m., Oakland police officers engaged in a vehicle pursuit in connection with the shooting.
The Oakland Police Department said they are investigating to confirm if these incidents are connected to the armed robbery and shooting.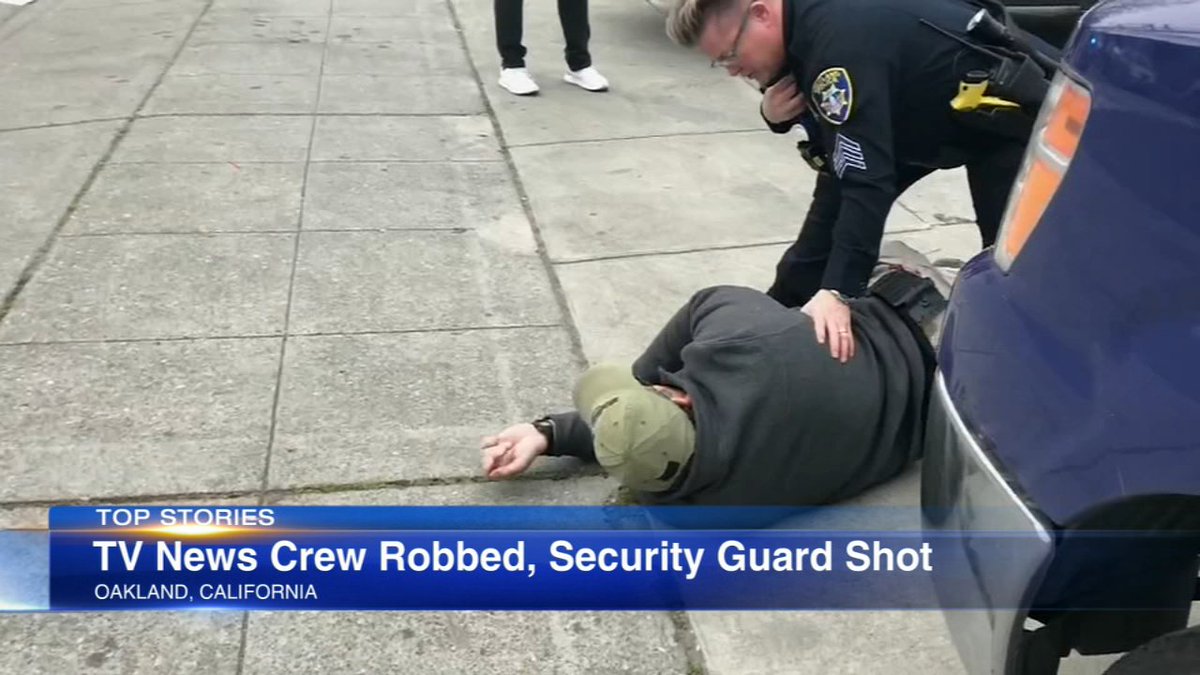 California news crew robbed, guard shot; suspect arrested: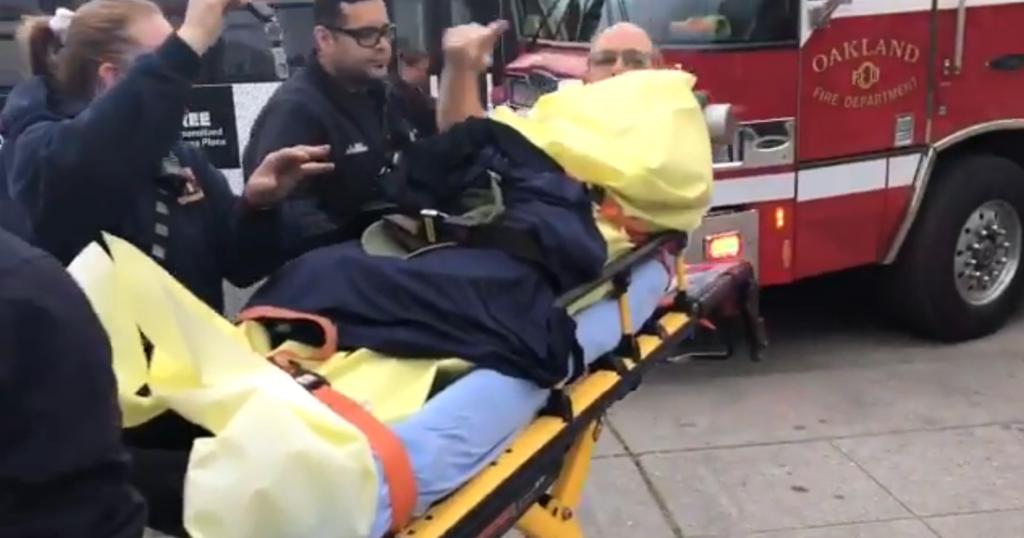 CBS San Francisco news crew robbed, security guard shot
We are investigating reports that a KPIX news crew was robbed in Oakland yesterday. The crews security guard was shot and returned fire. Initial reports are that his wounds are not life threatening.
uspresstracker Scanner
0
CBS affiliate in San Francisco says its news crew was robbed and a security guard shot while covering the Oakland teachers strike.
Members of the CBS affiliate, KPIX 5, were conducting interviews while covering the Oakland teachers strike Sunday afternoon when they told police a car pulled up to their news van.
That was when one of the suspected gunman and the security guard exchanged fire, resulting in the guard being wounded in the upper leg and transported to a local hospital, according to a statement from the Oakland Police Department.
The guard, who is a retired officer from the Berkeley Police Department, is in stable condition.
Thinking of our local CBS News colleagues in San Francisco - a crew from @KPIXtv, covering the Oakland, California Teachers Strike, was robbed of a camera and tripod by an armed suspect, who then shot their security guard before fleeing tonight
Its gotten so dangerous to cover the news in parts of California that local TV crews have had to hire security guards. One of those guards was shot in a gun battle last night after a reporter and camera crew were robbed at gunpoint covering a teacher strike. Scary stuff.
RyanSabalow Scanner
0
Oakland Police Public Information Officer Johanna Watson confirmed the department had detained several other individuals in connection with the armed robbery and shooting and that some of the losses have been recovered.
After the news crew gave up their equipment one of the thieves shot security guard Matt Meredith in the leg, the news station said.
Oakland, Calif. — A CBS San Francisco news crew covering the Oakland teachers' strike was robbed of a camera and tripod by an armed suspect, who then shot their security guard before fleeing Sunday evening, the station reports.
A California news crew was robbed at gunpoint and the crew's bodyguard, a retired cop, was shot and taken to the hospital on Sunday, police said.
(KTVU) Assaults on routine assignments became so commonplace in recent years in the Bay Area that some television stations have hired armed guards to ride with news crews, according to the Associated Press.