Austria: Monks assaulted at Vienna church in apparent robbery
But we are ruling out a possible terrorist motive," the police said, adding that a large-scale manhunt had been launched to find the suspects.
Five monks were assaulted at a Vienna church on Thursday by two people, at least one of whom apparently demanded money and valuables, police said.
Two suspects fled the scene after ambushing the church in the northern suburb of Floridsdorf at about 1.30pm local time (12.30 GMT).
Austria: 5 Monks Assaulted at Vienna Church
The exact motive of the crime wasn't immediately clear, but police ruled out it was terrorism-related.
The monks were found held in shackles inside the church hours after the attack and one was "seriously injured," police said.
They tied the monks up and held them for a number of hours, police said on Thursday.
Five monks have been injured, one seriously, during a robbery at a monastery church in a suburb of Vienna, Austrian police have said.
Manhunt after monks injured in church robbery in Vienna
Police found the monks tied up, one of them with head injuries, nearly three hours later.
Police said the assault happened at about 1:30 p.m. (7:30 a.m. EST) at a complex in the city's Floridsdorf district.
Vienna Police said two suspects, both of whom remain at large, entered the Maria Immaculata church in Strebersdorf at about 1:30 p.m.
Five monks at a church in Austria's capital of Vienna were held captive for hours Thursday by two suspects who are still at large, local police said. One monk was seriously injured during the attack.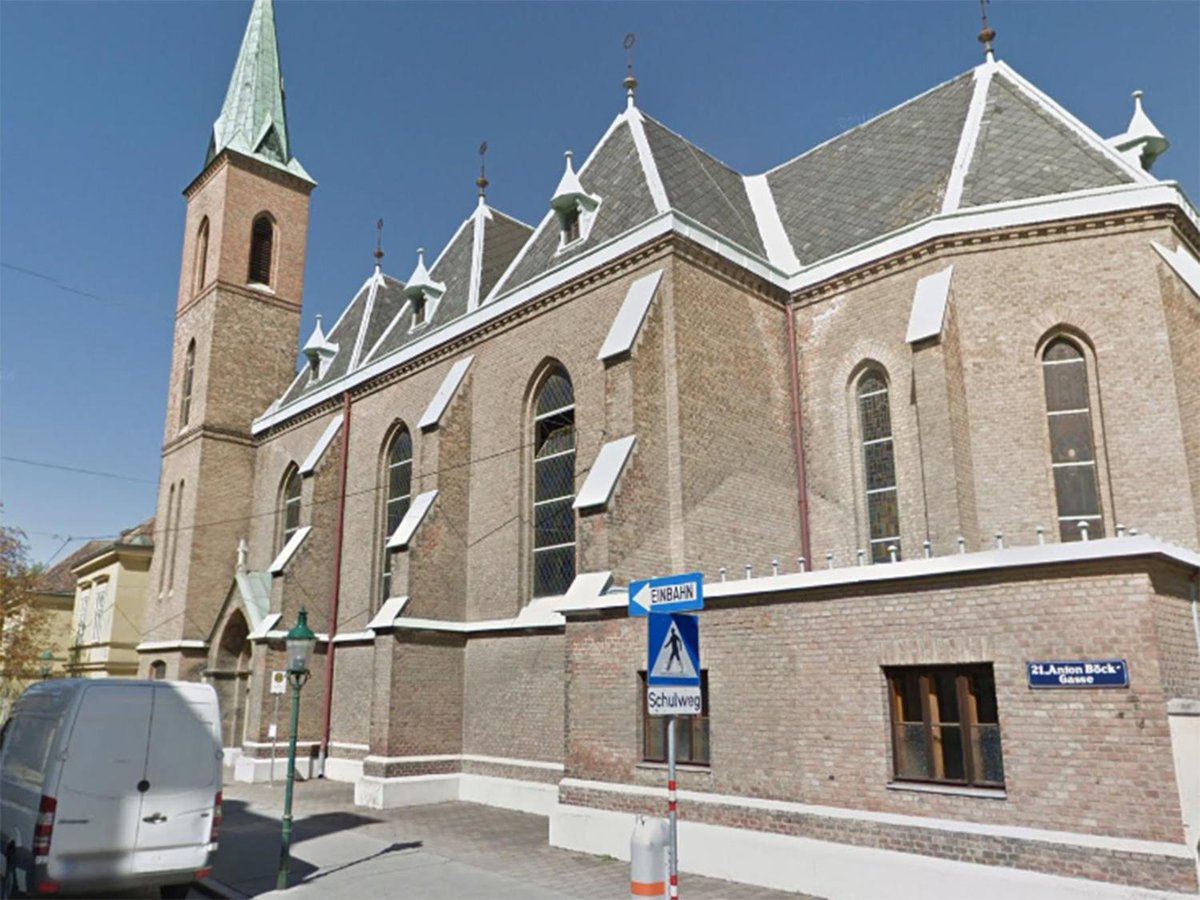 Five monks assaulted and tied up at Vienna church
Police wrote on Twitter that, while the precise motive remains unclear, "a possible terror motive can be ruled out" in the incident at the Maria Immaculata church.
In a separate incident earlier on Thursday, Vienna's St Stephen's Cathedral was evacuated after a bomb scare, but reopened about an hour later when no explosives were found.