Brexit: Summit hopes fade as Barnier says no Border breakthrough
Greening is right that Mays Brexit is the "biggest giveaway of sovereignty in modern times". The Prime Minister wants us to give up our role as a rule maker in Brussels to become a rule taker, for nothing in return. The public deserves a #FinalSay.
DavidLammy Scanner
0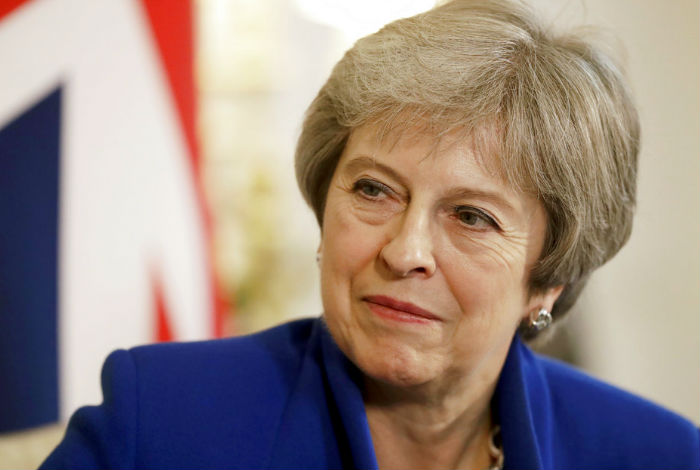 As time runs out, leading Brexiters have told the prime minister they remain deeply opposed to her version of an exit mechanism that would prevent the UK unilaterally quitting a temporary customs arrangement if Brexit talks collapse.
Theresa May's Brexit plan is under siege from across the Tory party as she attempts to overcome the final sticking points with Brussels in time to push it through a critical meeting of her cabinet ministers on Tuesday.
The prime minister, he continued, had "recommended to the cabinet not only that we agree to stay in the customs union under the so-called 'backstop' arrangement, but that we actually abdicate the power to leave that backstop.
Andrea Leadsom, the Commons leader and a prominent Eurosceptic, said she was "sticking in government" to make sure the UK did not end up trapped in a customs arrangement, warning May she would struggle to get her plans past MPs.
Labour will stick to its guns. We will not support a bad deal nor will we allow Theresa May to take the country off a cliff. We will work with all sides to defend the national interest.
Keir_Starmer Scanner
0
Just as Number 10 thought a Brexit withdrawal deal was about to come together, the house of cards is seriously wobbling.Cabinet ministers, who last week had been told to stand by their mobile phones for an emergency meeting to rubber stamp the deal, are now publicly at odds over the "temporary" customs arrangement Theresa May has proposed.Damian Hinds, the education secretary, said this weekend the UK pulling the trigger unilaterally to bring it to an end - rather than relying on the EU allowing it to - would be "very, very unlikely".
Theresa May has been publicly warned by a Brexiteer cabinet minister that she will fail to have any deal approved by the cabinet unless it is "going to deliver on the referendum result".
Embarrassing. The PM had over two years to work on a deal but were facing the prospect of a no-deal disaster. The sensible alternative: give the people the final say and the option to remain in the EU. Join our campaign >
LibDems Scanner
0
Reports on Monday suggest if the deadline slips beyond the end of this week, the government would have to commit to a chunk of spending on no-deal preparations on cross-border infrastructure to ensure vital supplies to get into the country, for which £3.5bn has been set aside.Henry Newman, a former adviser to Michael Gove and now director of the Open Europe think tank, said: "The EU are genuinely worried that if we can't find a way through quickly and both sides turn on their no-deal preparations, that turns into a slip path to a no-deal exit, it starts to feel inevitable.
Priti Patel launches scathing attack on Theresa May, accusing the government of denying Britain & the British people their ultimate freedom" with her disastrous Brexit plan. Shes right, and we need Brexiteer MPs to act fast! 🙋‍♂️
LeaveEUOfficial Scanner
0
The time has come for Theresa May to tell the nation: Brexit can't be done | Alastair Campbell
GrahameLucas Scanner
0
But, in the past few days, cabinet ministers Liam Fox and Andrea Leadsom have publicly said it must be a unilateral mechanism.And other key players in cabinet have been saying so in private, although EU officials are said to have rejected Britain's proposal to have an independent arbitrator.The customs "backstop" has for months been holding up the whole deal, with Mrs May insisting an all-UK arrangement is the only way to keep the border open on the island of Ireland without having a different regime for Northern Ireland which would imperil the union.Meanwhile the clock is ticking.If a special EU summit is to be called to sign off a deal in November, a deal would need to be agreed by cabinet in the next 48 hours.
"Realistically at some stage on Wednesday, is as late as it can go", a senior government source told me.Despite the tight timescale, there is still no obvious way forward, with not only Brexiteers in cabinet examining their consciences, but former Remainers too.Foreign secretary Jeremy Hunt told cabinet colleagues last week, according to a source, that he didn't believe the current proposal - which would keep the UK in EU customs arrangements indefinitely - is one that parliament would vote for.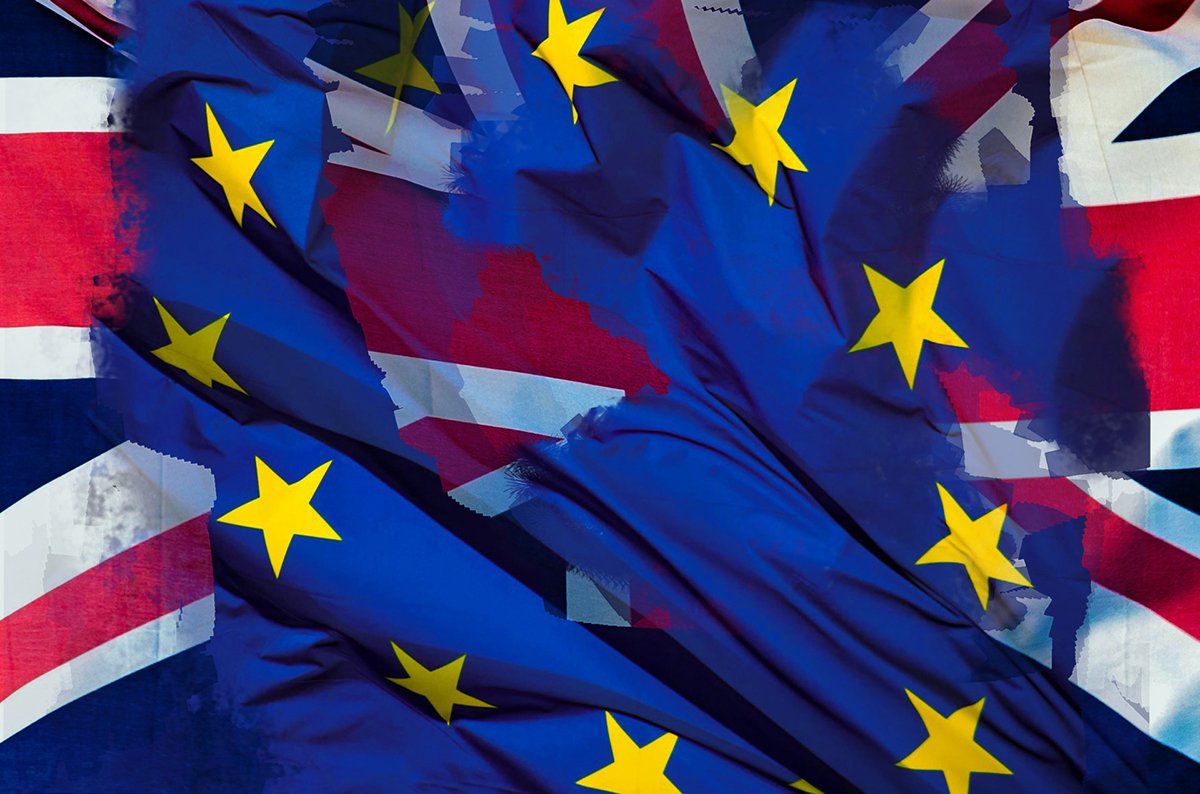 The most important article youll read on Brexit today... Theresa Mays Brexit plan would drop the UK into a legal black hole by Martin Howe QC
IainDale Scanner
0
Even if the cabinet could be squared off without further resignations, most of them fear the arithmetic in parliament is anyway too tricky to get a deal approved, with enemies of the proposals popping up on all sides.At least 50 Brexiteer Tories are publicly panning the prime minister's proposals, along with Mrs May's allies in the Democratic Unionist Party.If that wasn't enough, formerly loyal Remainers have joined the phalanx, after the resignation of transport minister Jo Johnson and other ministers contemplating whether to follow him out of the door.Why is securing a November summit, which would require cabinet agreement this week, so important?If the timetable slips back to the next scheduled EU leaders' summit in mid-December, there is unlikely to be enough time to get it approved by parliament before the Christmas break.MPs want to see several days of debate on the crucial political issue of our lifetime.Delaying the debate and vote until January would, the government fears, take some of the momentum out of it, and take us perilously close to the deal deadline of 21 January which was set out in the EU Withdrawal Act.Behind the scenes, preparations for leaving with no deal are already ramping up.
Speaking to Sky News, Penny Mordaunt said: "There are two checks on this deal, there's cabinet and there's Parliament.
It looks as though May's Chequers plan will crash & burn. But she has wasted two critical years. She has done more damage to our country than anyone since Ted Heath. via @Telegraph
'Everyone will need to move a little for a deal that works for everyone' (No 10) The only deal that works for everyone is a people's vote to scrap Brexit. Only 2 people need to move on this - Theresa May & Jeremy Corbyn - then in happens
Andrew_Adonis Scanner
0
Cabinet Brexiters have pushed for a unilateral route, with the international trade secretary, Liam Fox, the first to say publicly the power to leave the backstop – the UK's insurance policy if talks fail – should rest with the "sovereign" British government.
The problem with Brexit is not Theresa May. The problem with Brexit is Brexit.
andrewrawnsley Scanner
0
Telegraph splash: Boris Johnson warns Theresa Mays Brexit plans will keep UK in captivity as he says Cabinet should stage a mutiny The ambition of Govt is to remain in captivity: to stay in our cell, even if we are given theoretical key to escape
Steven_Swinford Scanner
0
If Theresa May offers us the Brexit options of falling off a cliff with no deal or getting on a bridge to nowhere with hers, that's a false choice Labour will reject. Because it's our job to save the country from economic and social catastrophe, not to save her political skin.
EmilyThornberry Scanner
0
Top Tories and their Media Militia turn on Theresa May "she doesn't know what she's doing and no amount of contorted dancing to ABBA changes her gross negligence and stupidity over Brexit, she appointed Dominic Raab, FFS!!" 😭🤡⚠️
chunkymark Scanner
0