Japanese journalist returns to Tokyo after he's freed from Syria
Japanese officials say Qatar and Turkey helped in the efforts for Yasuda's release, though their exact roles were not clear.
Yasuda's wife said he must be allowed time to recover, and Yasuda himself - apparently struggling to speak Japanese - told Reuters en route to Istanbul his future was uncertain.
Japanese journalist Jumpei Yasuda arrives in Japan from Turkey after being released from a 3-year-long captivity in Syria — his second such kidnapping, rekindling a debate on reporting from war zones
On an earlier flight from the southern Turkish town of Antakya to Istanbul, Yasuda said he was happy to be going home after living in "hell" for more than three years, but was worried about how he will catch up with a changed world.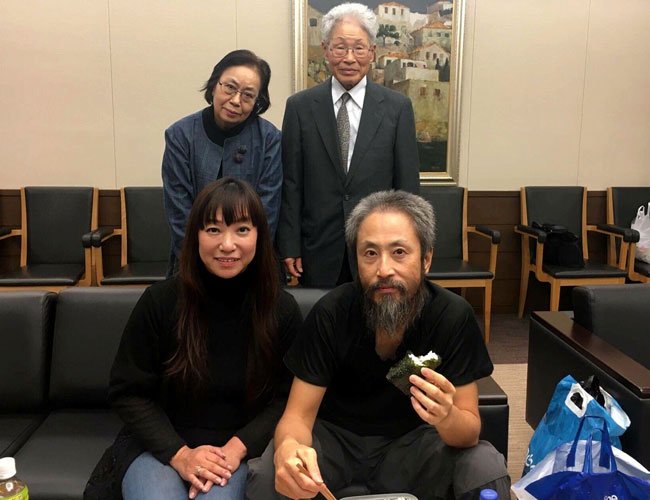 Freed Japanese journalist Jumpei Yasuda returns home
At the same time, I don't know what will happen from here or what I should do," a gaunt and tired-looking Yasuda told Reuters as he travelled to Ankara from southern Turkey where he had crossed from Syria after 40 months in captivity.
Jumpei Yasuda, who quit his job as a reporter on a Japanese newspaper to cover the Iraq war in 2003, arrived in Tokyo from Turkey, rekindling debate in Japan about reporting from war zones that some see as reckless adventurism and others as courageous journalism.
TOKYO (Reuters) - A 44-year-old Japanese freelance journalist returned home on Thursday to rice balls cooked by his mother but an uncertain future more than three years after militants in Syria captured him in what he described as a physical and mental "hell".
In 2015 veteran Japanese war correspondent Kenji Goto and a friend he had tried to free, Haruna Yukawa, were beheaded by fighters belonging to the Islamic State of Iraq and the Levant (ISIL, also known as ISIS).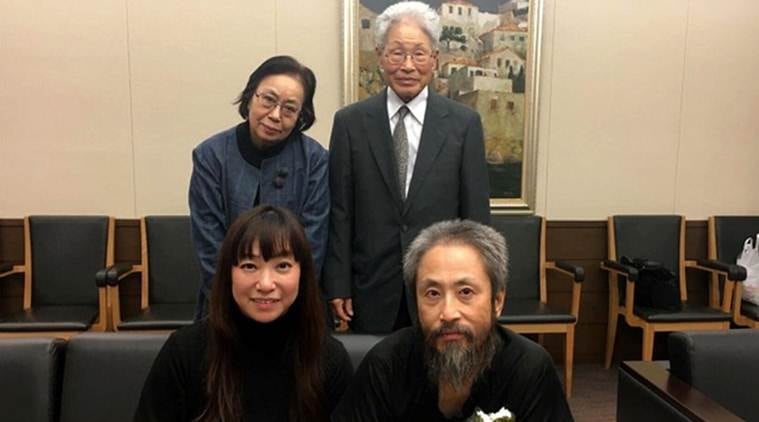 Yasuda said he believes he was moved several times during his captivity but stayed in Syria's northwestern province of Idlib, where he sometimes heard distant firebombing.
The Japanese government has denied paying a ransom for Yasuda's release.
Yasuda returned to Iraq in 2007 to work as a cook at an Iraqi army training camp and in 2010 published a book in Japan about war zone labourers.
A Japanese freelance journalist has arrived home three years after rebels in Syria captured and held him in what he described as a physical and mental "hell".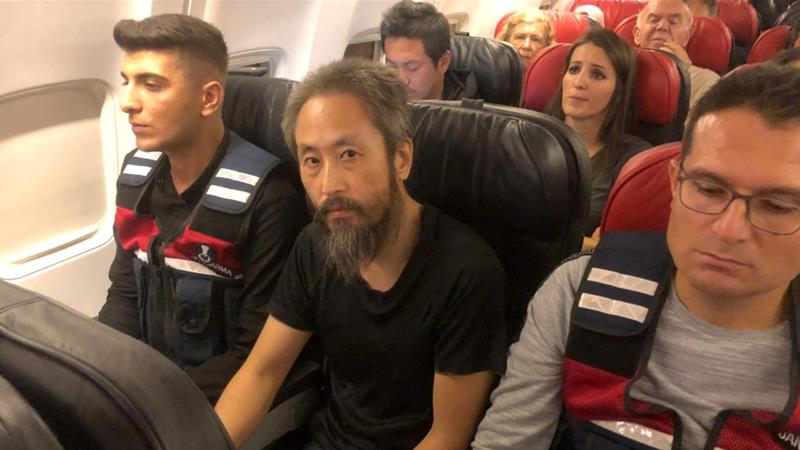 Japanese freelance journalist Jumpei Yasuda has arrived home three years after rebels in Syria held him in captivity
His last work in Syria involved reporting on his friend Kenji Goto, a Japanese journalist who was taken hostage and killed by the Islamic State group.