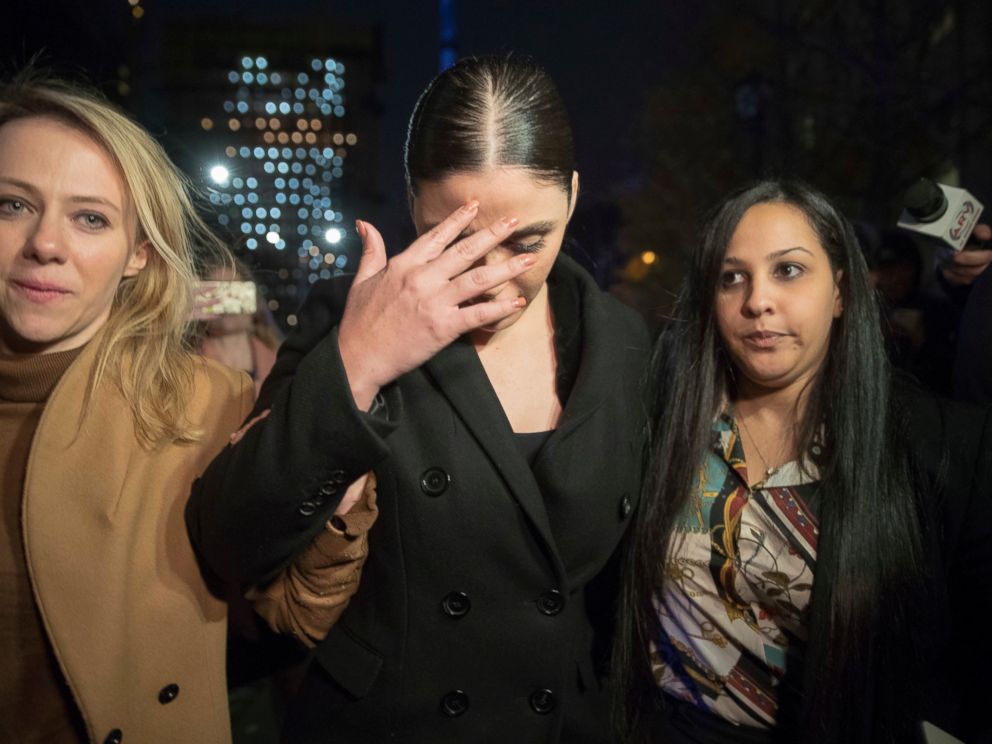 Brother of Sinaloa Cartel leader testifies against 'El Chapo'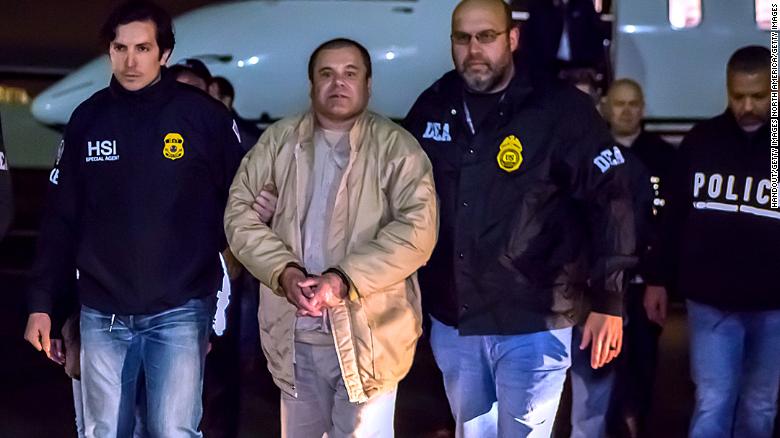 Nearly two years after his extradition from Mexico, notorious cartel boss Joaquin El Chapo Guzman Loera faces an American jury on Tuesday in the most significant criminal trial in decades
Those tunnels — and his success delivering drugs quickly with airplanes — earned Guzman the nickname "El Rapido," prosecutors said during opening arguments Tuesday.
Guzman attorney Jeffrey Lichtman had sought to finger Ismael "El Mayo" Zambada, another reputed drug trafficker in the cartel's leadership.
The testimony from Jesus Reynaldo Zambada, 57, came on the second day of Guzman's drug trafficking trial in Brooklyn federal court.
Zambada also delved into the financing of cross-border drug deals, explaining that the Sinaloa Cartel's top and mid-level leaders would pool money to invest in shipments from Colombia.
"This is a case that will require you to throw out much of what you were taught to believe in about the way governments work and how they behave, governments in South and Central American and Mexico and even the United States," Lichtman said.
HSBCs former customer, El Chapos trial opens in the US.
nw_nicholas Scanner
0
Guzman, who has been held in solitary confinement since his extradition to the United States early last year, has pleaded not guilty to charges that he amassed a multi-billion-dollar fortune smuggling tons of cocaine and other drugs in a vast supply chain that reached well north of the border.
His lawyer, Jeffrey Lichtman, told jurors in his opening statement that Ismael Zambada was the leader of the cartel, and Guzman a mere scapegoat.
El Chapos Lawyer accuses: "He's blamed for being the leader while the real leaders are living freely and openly in Mexico…In truth he controlled nothing. Mayo Zambada did. "That is false," says Pena Nieto's spokesman.
EpochTimes Scanner
0
U.S. trial of Mexicos El Chapo begins amid heavy security
NEW YORK (Reuters) - Joaquin "El Chapo" Guzman was a top leader of Mexico's Sinaloa Cartel along with drug lord Ismael Zambada for years and personally invested in massive cocaine shipments to the United States, Zambada's brother told jurors on Wednesday.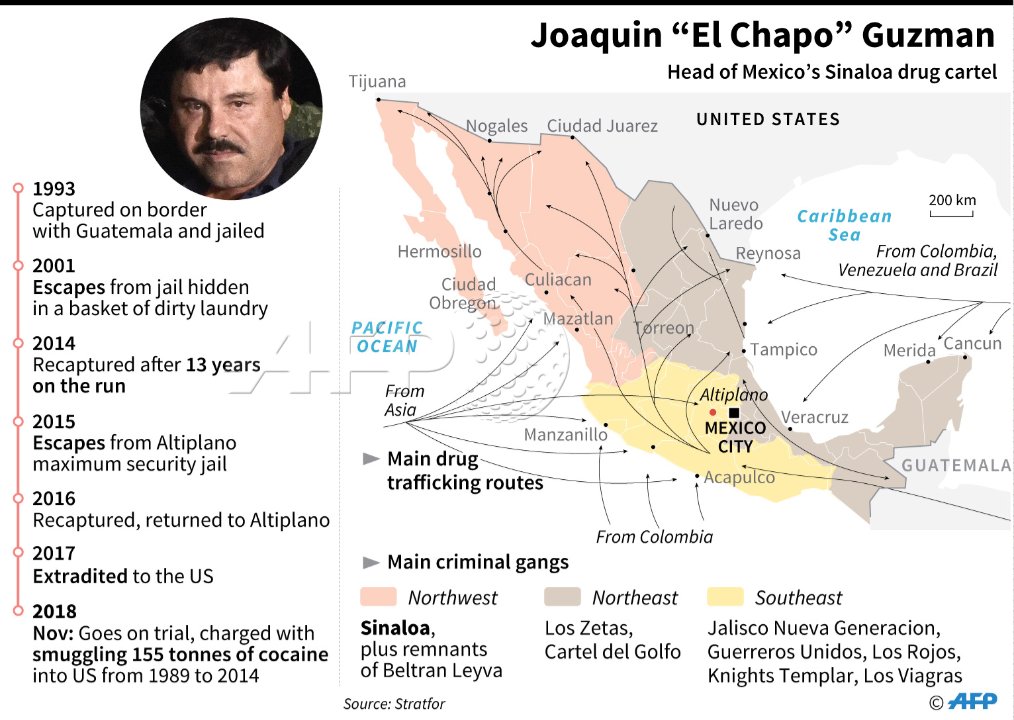 Trial of Mexican drug lord El Chapo to begin in New York after difficult jury selection - several candidates dismissed as they fear for their lives, another suffered panic attack
Jesus Zambada, who was extradited to the United States from Mexico in 2012 and is cooperating with U.S. authorities, offered a look at the inner workings of the cartel, which prosecutors say has made billions of dollars selling cocaine, heroin, marijuana and methamphetamine.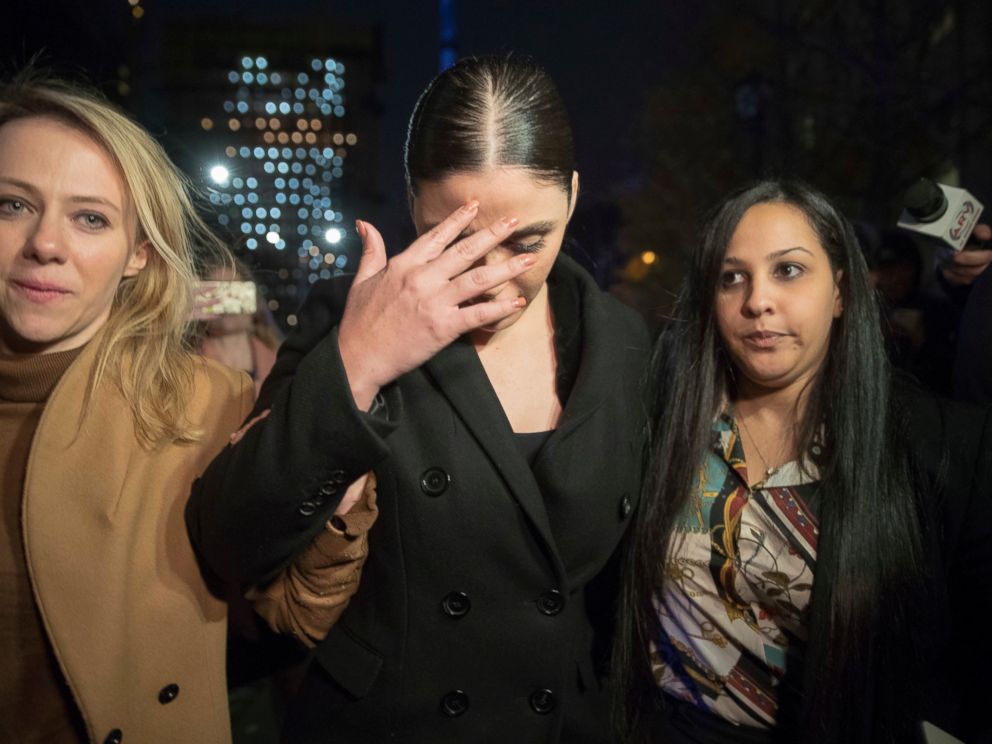 The first witness to be called in the expected months long case, retired U.S. Customs agent Carlos Salazar, described a series of intricate tunnels Guzman allegedly used to speed drug deliveries across the U.S./Mexico border, helping to turn his Sinaloa Cartel into a drug trafficking powerhouse in the late 1980s and early 1990s.
He reportedly runs the worlds biggest drug cartel. He has escaped prison twice - once in a laundry cart. His trial alone will cost £38m and is expected to take at least four months. Heres everything you need to know about El Chapo:
Scapegoat framed by US & Mexico? El Chapo's lawyer claims 'real' drug lord walks free & bribes govts