Hurricane Michael becomes Category 4 storm, targets Florida Panhandle -- live updates
Hurricane Michael grew into a major Category 4 storm as it continued to plow through the Gulf of Mexico towards a potentially catastrophic landfall along the Florida Panhandle, where tens of thousands of people were scrambling to flee its deadly path.
More than 20 million people across five states, Florida, Alabama, Georgia and the Carolinas, were under a hurricane or tropical storm warning by Tuesday evening, and tens of thousands still scrambling to flee its path from coastal and low-lying areas were warned that time was running out.
Authorities upgraded the hurricane to a category four status in the earlier hours of Wednesday morning, they said category four storms were "extremely dangerous" and had the potential to devastate large areas and leave homes without power for weeks.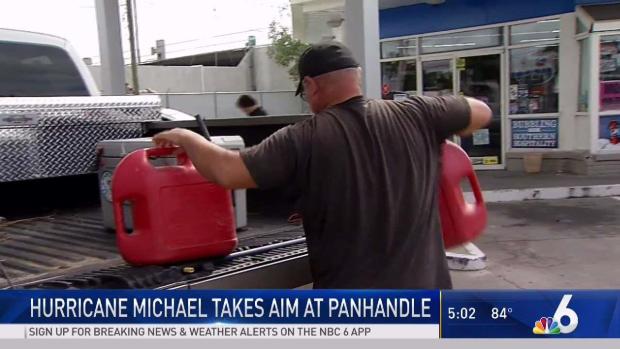 Speaking at an emergency management briefing on Tuesday morning, Scott, who declared a state of emergency in 35 of Florida's 67 counties from the Panhandle to Tampa Bay, said the forecast "keeps getting more dangerous.
It's a category 3 storm with top winds of 125 mph.
It has the potential to be a category 4 storm at landfall tomorrow.in the Florida Panhandle.
It has the potential to be a category 4 storm at landfall tomorrow.in the Florida Panhandle.
Potential rainfall from Hurricane Michael Forecasters said Huricane Michael could bring 3 to 6 inches of rain to Georgia, North and South Carolinas and Virginia, triggering flash flooding in a corner of the country still recovering from Florence.
"I know people are fatigued from Florence, but don't let this storm catch you with your guard down," North Carolina Gov. Roy Cooper said, adding, "A number of homes have rooftop tarps that could be damaged or blown away with this wind."
While Hurricane Florence wrung itself out for days and brought ruinous rains, fast-moving Michael is likely to be more about wind and storm surge.
In Cuba, it dropped more than 10 inches of rain in places, flooding fields, damaging roads, knocking out power and destroying some homes in the western province of Pinar del Rio.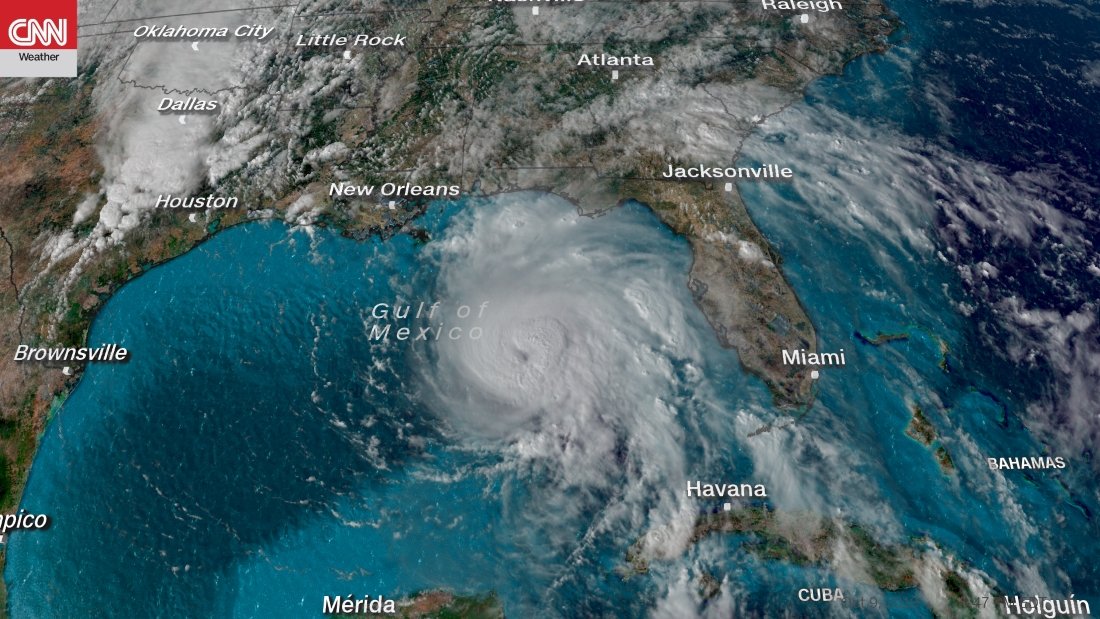 JUST IN: Hurricane Michael has continued to intensify and is now a Category 3 storm, according to the National Hurricane Center. Maximum sustained winds have increased to 120 mph, with gusts to 150 mph
Breaking News: Hurricane Michael is now a major Category 3 storm, threatening the Florida Panhandle with destructive winds and devastating storm surge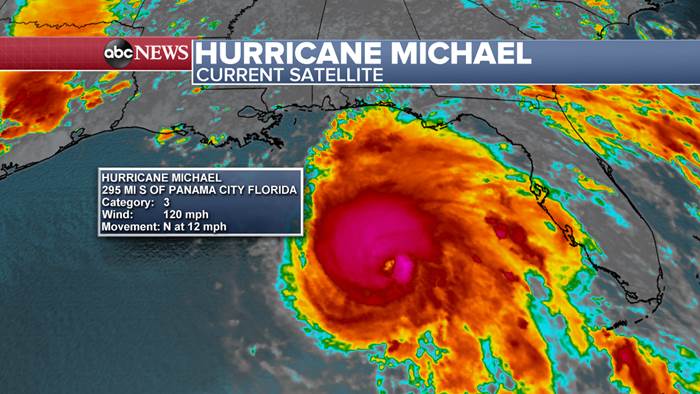 JUST IN: #HurricaneMichael strengthens into a major Category 3 hurricane, with winds of up to 120 mph.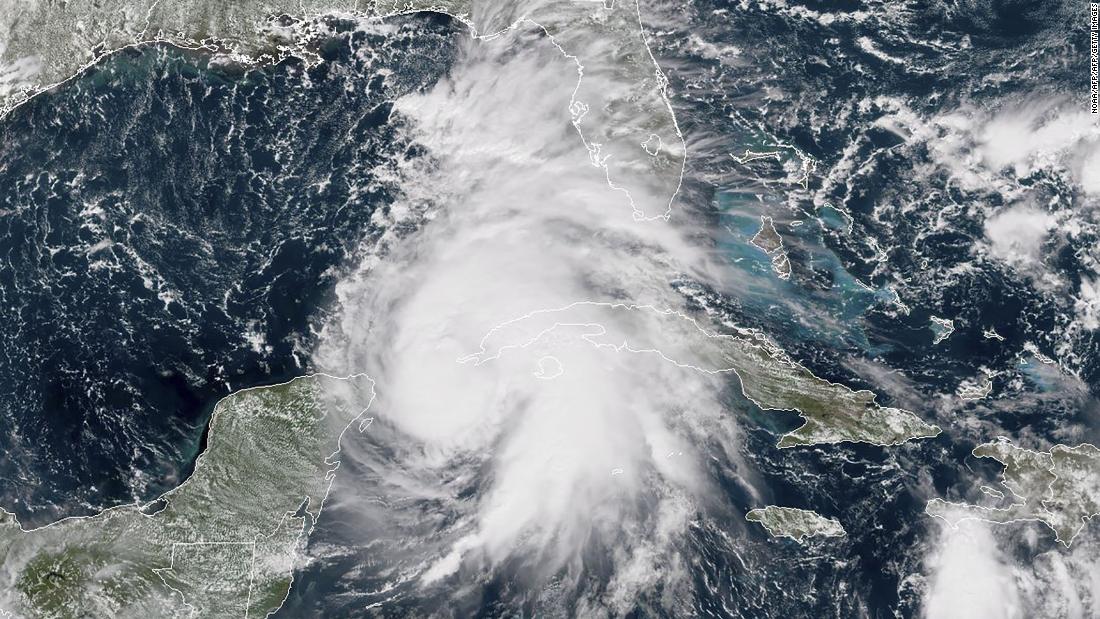 Hurricane Michael has been upgraded to a Category 3 storm. Further strengthening is possible before it is expected to make landfall tomorrow
LATEST: • Hurricane Michael upgraded to Category 2 • Forecast to strengthen to Cat. 3 storm on Wednesday • Life-threatening storm surge expected along coast of Florida Panhandle
Hurricane #Michael continues to strengthen and is now a major hurricane with the latest (4 PM CDT) update... 🔵Saffir-Simpson Wind Scale: Category 3 🔵Maximum Sustained Winds: 120 mph 🔵Minimum Central Pressure: 957 mb 🔵Movement: North at 12 mph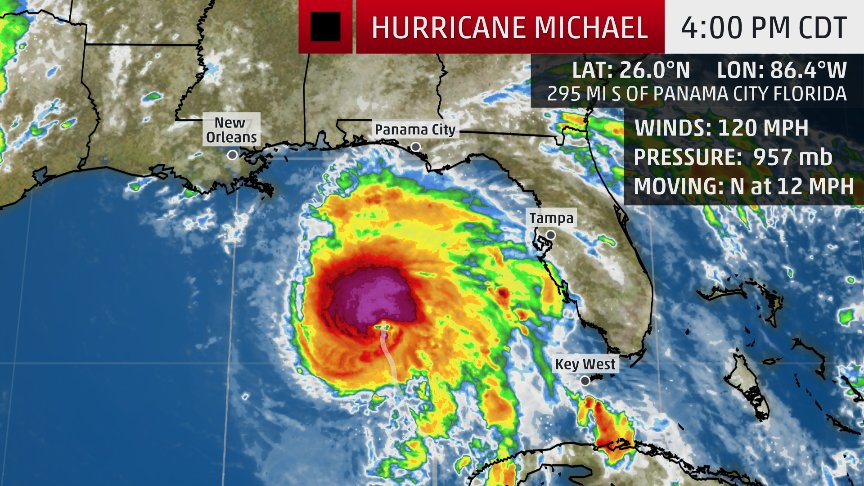 BREAKING: #Hurricane #Michael is now a Category 3 with maximum sustained winds of 120 mph. Preparations should be rushed to completion on Florida Panhandle.
Hurricane Michael barrels toward the Florida Panhandle and is expected to become a massive Category 3 storm before landfall.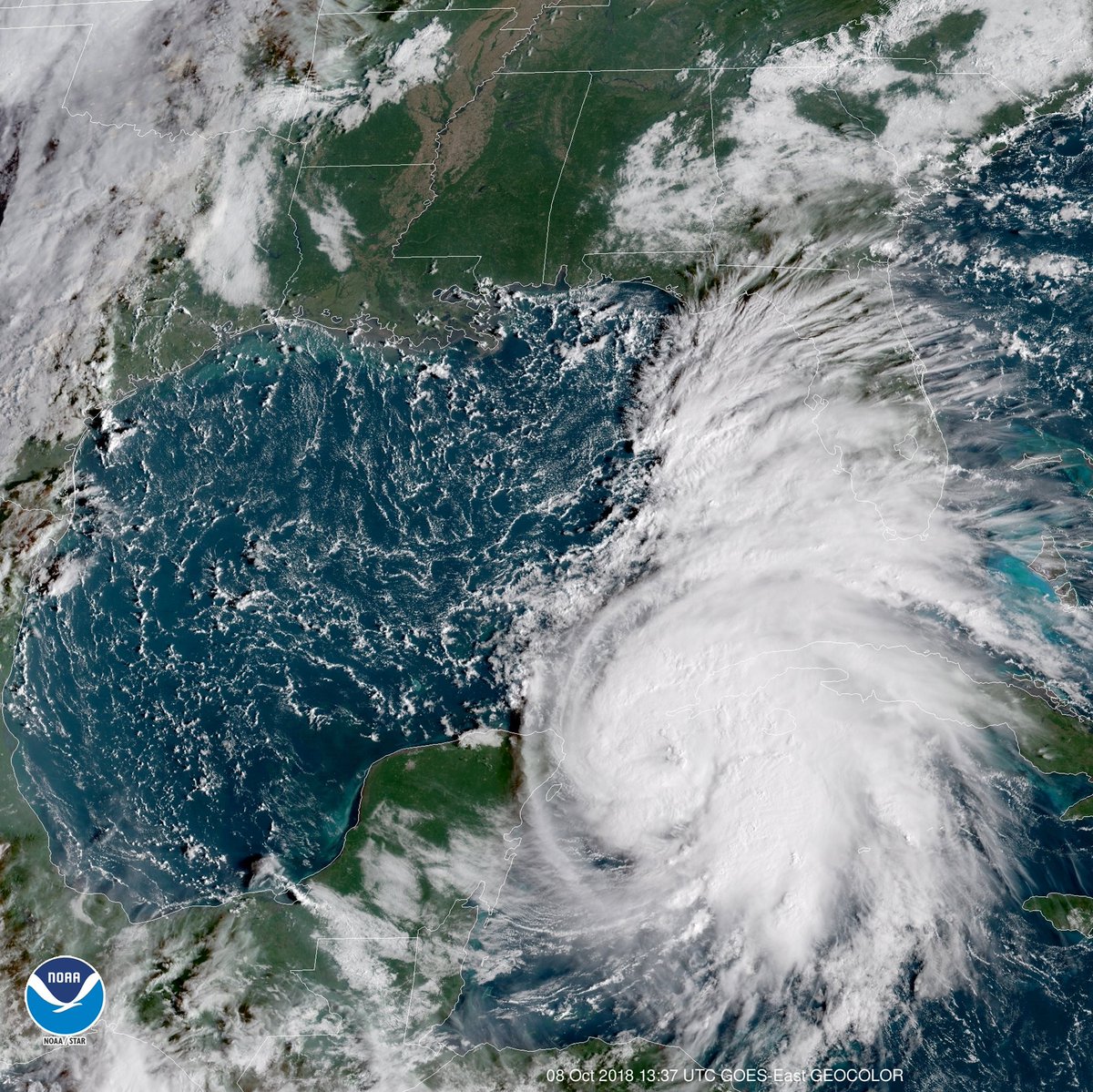 Florida declared a state of emergency on the Panhandle ahead of Hurricane Michael, expected to become a category 3 storm by the time it hits midweek, and is preparing for possible evacuations.
The FL panhandle needs to be prepared for a direct hit with sustained hurricane force winds. Hurricane Michael is forecast to be a Category 3 storm when it makes landfall and the impact could be devastating. Get prepared NOW.