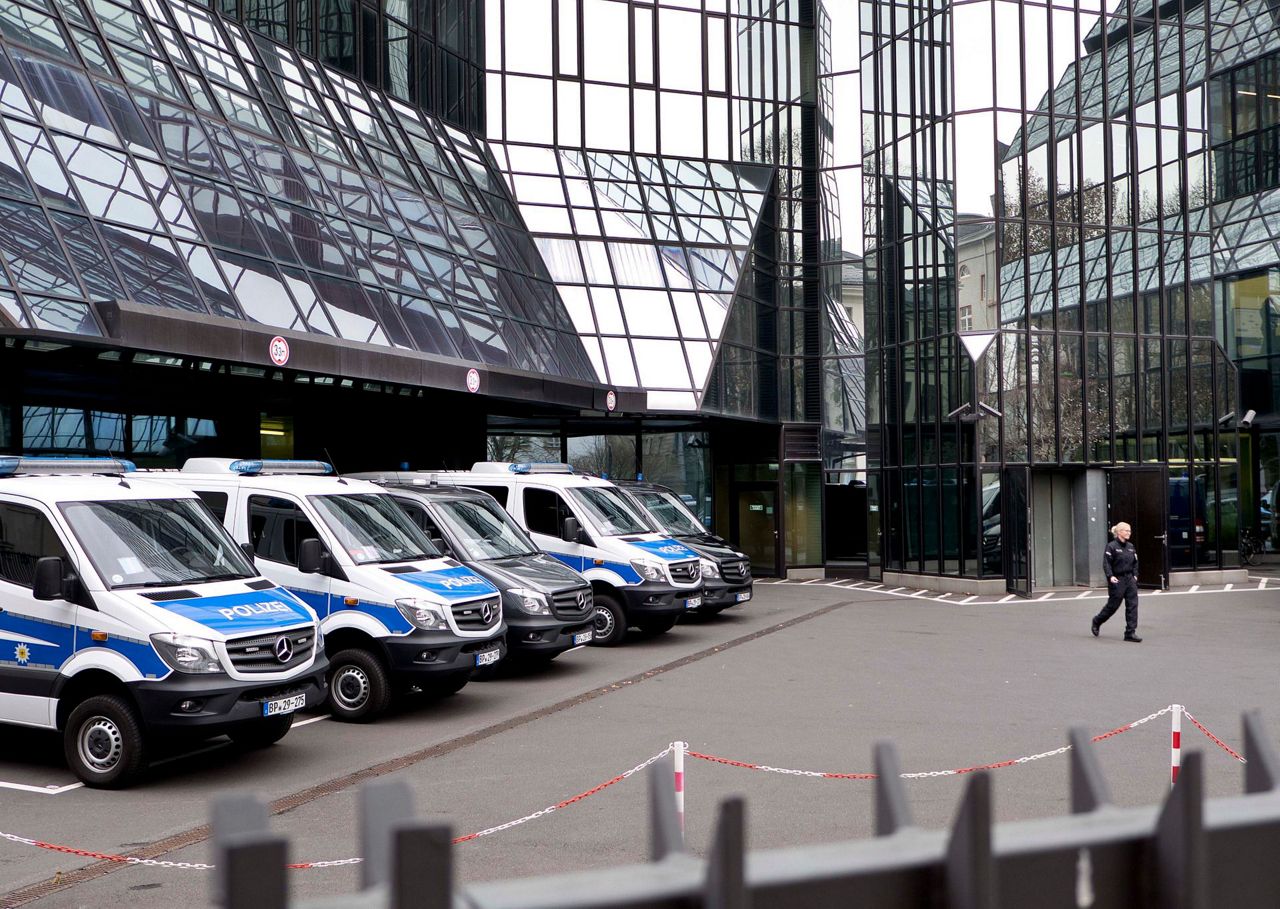 Deutsche Bank offices raided in money laundering investigation connected to 'Panama Papers'
💣BOOM💣 Deutsche Bank RAIDED by 170 police officers as past of a #MoneyLaundering probe involving >$350,000,000.😎 Two Deutsche employees suspected of helping to launder cash by arranging offshore shell companies that were exposed by the #PanamaPapers‼️
BERLIN — One hundred seventy officers searched the headquarters of Deutsche Bank in Frankfurt and five other sites in the area early Thursday as part of a money-laundering investigation involving hundreds of millions of euros, prosecutors in Frankfurt said.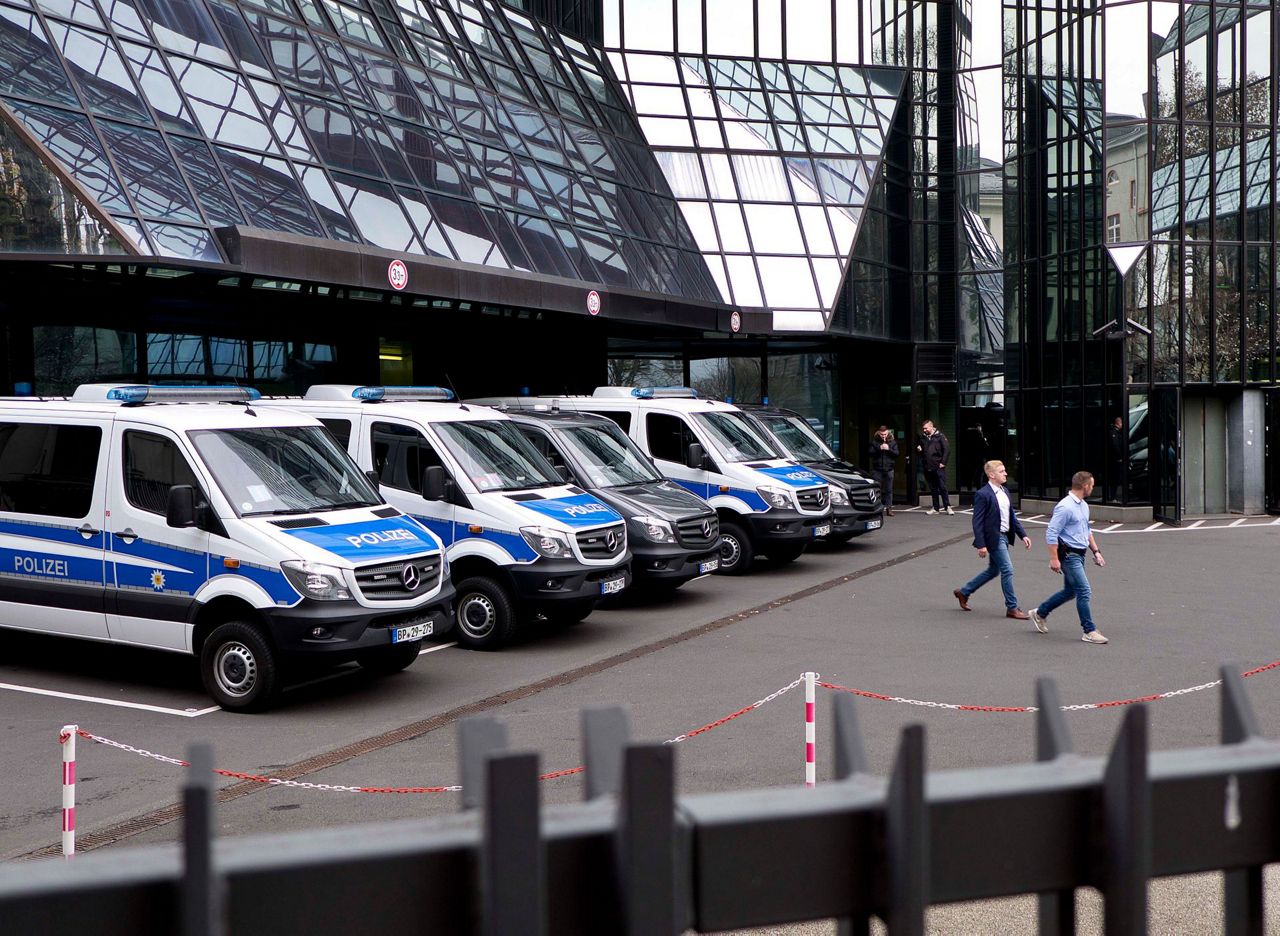 Deutsche Bank's Geneva branch held accounts for two offshore companies belonging to the family of Pakistan's former prime minister Nawaz Sharif.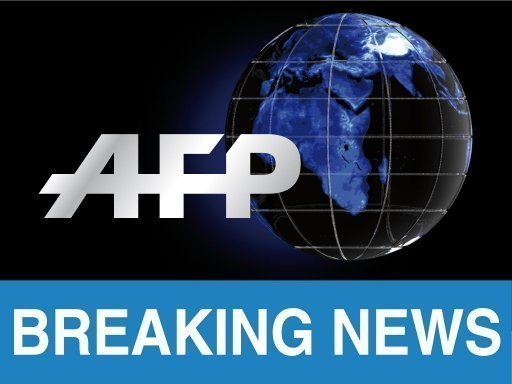 #BREAKING German police raid Deutsche Bank in money laundering probe: prosecutors
The investigation was launched after evaluation of the explosive Panama Papers tax haven revelations and the previous Offshore Leaks report of offshore bank accounts, she said.
Two employees, who were not publicly identified but whose ages were given as 50 and 46, and other "unidentified people in positions of authority" are suspected of failing to report possible money laundering for transactions worth 311 million euros, or more than $350 million.
Heres the scene outside of Deutsche Bank HQ in Frankfurt as prosecutors raid it in a money laundering probe (📸: @carolynnlook)
They said Deutsche Bank employees were alleged to have breached their duties by neglecting to report money laundering suspicions about clients and offshore companies involved in tax evasion schemes.
"We are cooperating fully with the authorities," Deutsche said in the statement.
The analysis "gave rise to suspicion that Deutsche Bank was helping clients set up so-called offshore companies in tax havens and the proceeds of crimes were transferred there from Deutsche Bank accounts" without the bank reporting it.
German authorities searched the headquarters of Deutsche Bank in Frankfurt and other offices on Thursday on the suspicion bank employees helped clients set up offshore companies in tax havens to launder hundreds of millions of euros, in an investigation brought about from an analysis of online document leaks.
Some €311 million is believed to have been laundered, a probe stemming from the Panama Papers found. #DeutscheBank is suspected of helping clients transfer money from criminal activities to tax havens.
I keep saying, watch Deutsche Bank, nicknamed the Global Laundromat for Russian money. When other banks would not lend to Trump, Deutsche gave him $300 million. They also lent over $200 million to Kushner the month before the election.
The German bank confirmed in a statement that the police were investigating several of its offices in Germany and said the investigation related to the Panama Papers, a trove of files that put a spotlight on global money laundering.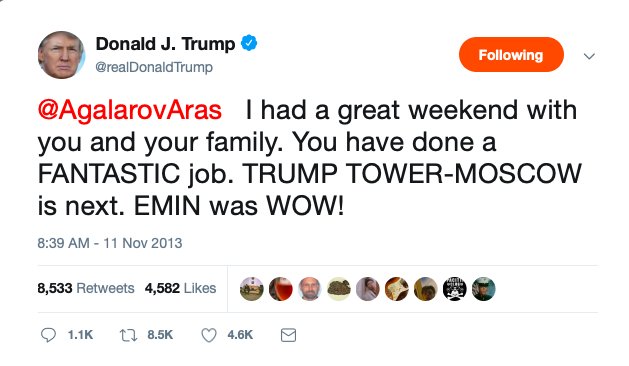 #NostraDumbAss strikes again! What are the chances that the Deutsche Bank raid has nothing to do with all of this Trump Tower Moscow/Russia collusion news were getting from Michael Cohen today? Individual 1 must be dropping a number 2 right about now. #ThursdayThoughts
AynRandPaulRyan Scanner
0
So far today: -Police raid Deutsche Bank in money-laundering scandal -Brazilian governor arrested in bribery scandal -Cohen implicates #Trump in Moscow business deal during 2016 campaign -Judicial Committee chief asks if Trump is under Russias power -NRA layoffs
The money flowed to organizations in the British Virgin Islands before spring 2016, prosecutors said in an emailed statement.
Breaking News: Deutsche Banks headquarters were raided as part of a money-laundering investigation involving hundreds of millions of euros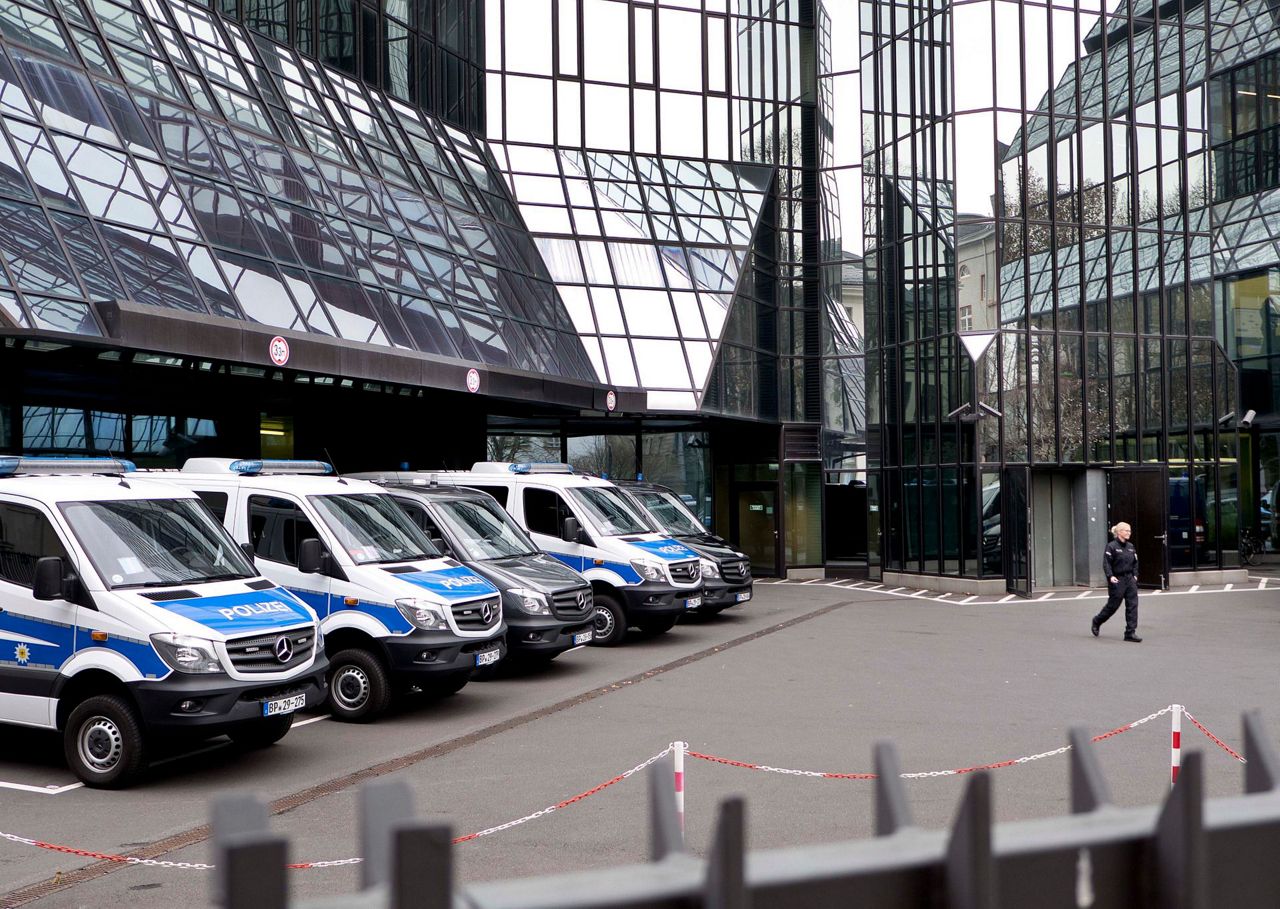 Police in Germany have raided the offices of Deutsche Bank in connection with the Panama Papers revelations and as part of an investigation into alleged money laundering.