Saudi Arabia rejects 'threats' after Trump comments on missing journalist Jamal Khashoggi
Saudi Arabia on Sunday vowed to retaliate against any threats from the United States after President Trump said Riyadh would suffer "severe consequences" if it turns out they were behind the disappearance of dissident journalist Jamal Khashoggi from the Saudi consulate in Turkey.
"The Kingdom affirms its total rejection of any threats and attempts to undermine it, whether by threatening to impose economic sanctions, using political pressures, or repeating false accusations," the official Saudi Press Agency said.
Trump said the Oct. 2 disappearance of Khashoggi, who wrote for the Washington Post and was critical of the Saudi royal family, was being investigated.
Khashoggi, who was born in Saudi but has been in self-imposed exile in the United States for the past year after Crown Prince Mohammed Bin Salman cracked down on dissidents, vanished after entering the consulate in Istanbul to get paperwork so he could marry his fiancee.
Turkish officials said he was killed by a 15-member hit squad that arrived from Riyadh the same day and his body was removed from the country.
Khashoggi is a Saudi citizen and critic of the government who vanished on Oct. 2 after entering the consulate, triggering a major diplomatic crisis for the kingdom.
Prince Abdulaziz bin Saud bin Naif bin Abdulaziz, the minister of interior, said in a statement Saturday that the allegations that the Saudi government committed the killing of Khashoggi "are outright lies and baseless allegations."
Turkish authorities have told U.S. officials that they have recordings from inside the Saudi consulate in Istanbul that provide evidence that Khashoggi was killed inside, officials told NBC News.
The recordings were key to Turkey being confident enough to say that Khashoggi is dead and that Saudi Arabia killed him, according to both U.S. and Turkish officials, along with other individuals briefed on the intelligence.
President Trump warned of 'severe punishment' for Saudi Arabia if they are behind the disappearance of journalist Jamal Khashoggi.
The government of Saudi Arabia on Sunday vowed to retaliate with "greater action" if the Trump administration punishes the country for the apparently preplanned murder of a dissident earlier this month inside its Turkish Embassy.
Treasury Secretary Steven Mnuchin is still scheduled to appear at the Oct. 23 Future Investment Initiative in Saudi Arabia, a massive conference also called the "Davos in the Desert," White House economic adviser Larry Kudlow told "Fox News Sunday."
Speaking to CBS' "Face the Nation" on Sunday, Florida Republican Sen. Marco Rubio defended Trump's decision, saying Saudi Arabia would simply buy arms from another source if the U.S. cut them off -- and that the U.S. would lose its leverage over the country in the process.
Turkish media, including sources close to the government of Turkish President Recep Tayyip Erdogan, have previously claimed that Saudi royal guards, intelligence officers, soldiers and an autopsy expert had been part of the team flown in on the day Khashoggi vanished.
President Trump stands by his threat to punish Saudi Arabia if it is behind the disappearance of journalist Jamal Khashoggi, but indicates he wont cancel $110 billion arms deal. There are other things we can do that are very, very powerful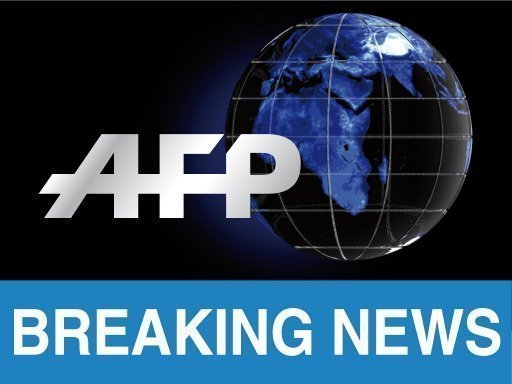 BREAKING: Saudi Arabia dismisses threat of sanctions over missing journalist Jamal #Khashoggi, vows retaliation against any such action
The threat of sanctions on Saudi Arabia over the disappearance of dissident journalist Jamal Khashoggi caused its stock market to lose as much as $33 billion of its value on Sunday
EXPLOSIVE!! Journalist who interviewed Lebanese prime minister Hariri in Riyadh confirms he was kidnapped and under duress by Saudi Arabia. MBS is not just a threat to the people of Saudi Arabia, but to the entire Middle East... :( #JamalKhashoggi