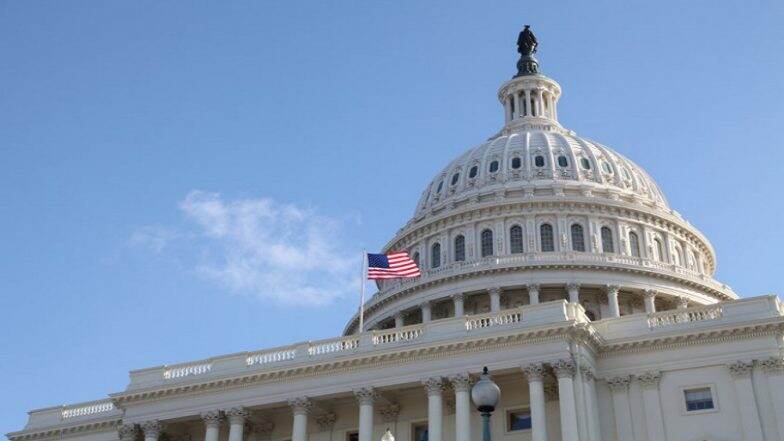 Senate votes to advance measure to end U.S. support for Saudi war in Yemen
Image copyright EPA Image caption Mike Pompeo said ending support for the Saudi-led war would be "untimely" Mr Pompeo also defended the administration's continued support for Saudi Arabia in Yemen, saying withdrawing it would undermine efforts to reach a ceasefire.
A growing list of Republicans and Democrats have raised concerns about Mr. Trump's vow to continue supporting the Saudis regardless of whether the CIA concludes that Saudi Crown Prince Mohammad bin Salman was involved.
With reporting by Grace Segers, John Nolen, Olivia Gazis, Kathryn Watson and Holly Williams The Senate voted on bringing a bipartisan measure which would end U.S. support for Saudi Arabia's military campaign in Yemen to the floor of the Senate.
Im voting for the bipartisan resolution from @SenSanders & @SenMikeLee to END US support for the Saudi-led war in Yemen. Its time to stop turning a blind eye as the Saudi Kingdom carries out a relentless war targeting innocent civilians and children.
SenatorTomUdall Scanner
0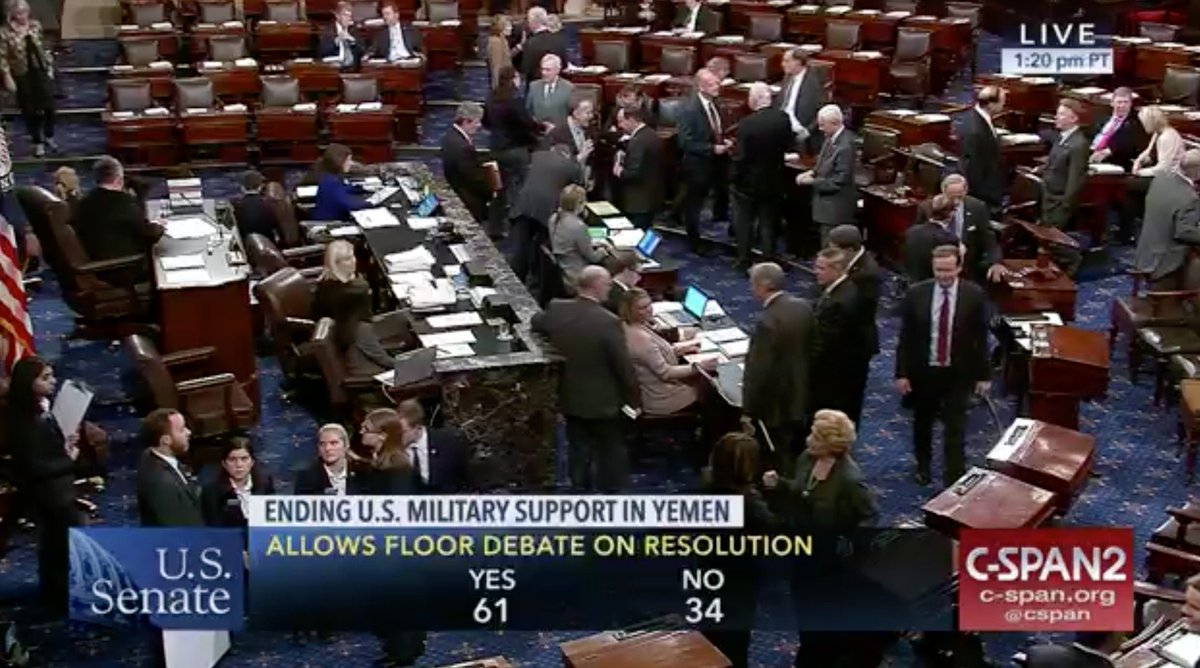 61 votes now in support of resolution ending U.S. support for the Saudi war in Yemen. Major rebuke by the Senate of the Saudi coalition
Image copyright Reuters Image caption President Trump has consistently defended US business and military ties with Saudi Arabia The vote in the Senate means further debate on US support for Saudi Arabia is expected next week.
Amazing news: The Senate just voted 63-37 in support of a bill to end the US-Saudi war on Yemen. This Sanders/Murphy/Lee resolution would force a withdrawal of US support for this unauthorized war, which created Earths largest humanitarian crisis and pushed millions into famine
BenjaminNorton Scanner
0
For the first time, the U.S. Senate just voted to advance a resolution withdrawing U.S. Armed Forces from an unauthorized and unconstitutional war. Let us bring this catastrophic war in Yemen to an end, and help bring peace and humanitarian aid to this tortured country.
Image copyright Reuters Image caption Senator Menendez was scathing about the administration after Wednesday's briefing Image copyright Reuters Image caption Ms Haspel has heard audio of the murder but the CIA's assessment has not been made public "I have respects for the secretaries of state and defence but I don't need them to characterise the information of the CIA and intelligence community, I need to hear it directly," he added.
BREAKING: The Senate just voted to allow debate on a resolution to end military support for the Saudi-led war in Yemen. The White House has already threatened to veto it if it passes in Congress.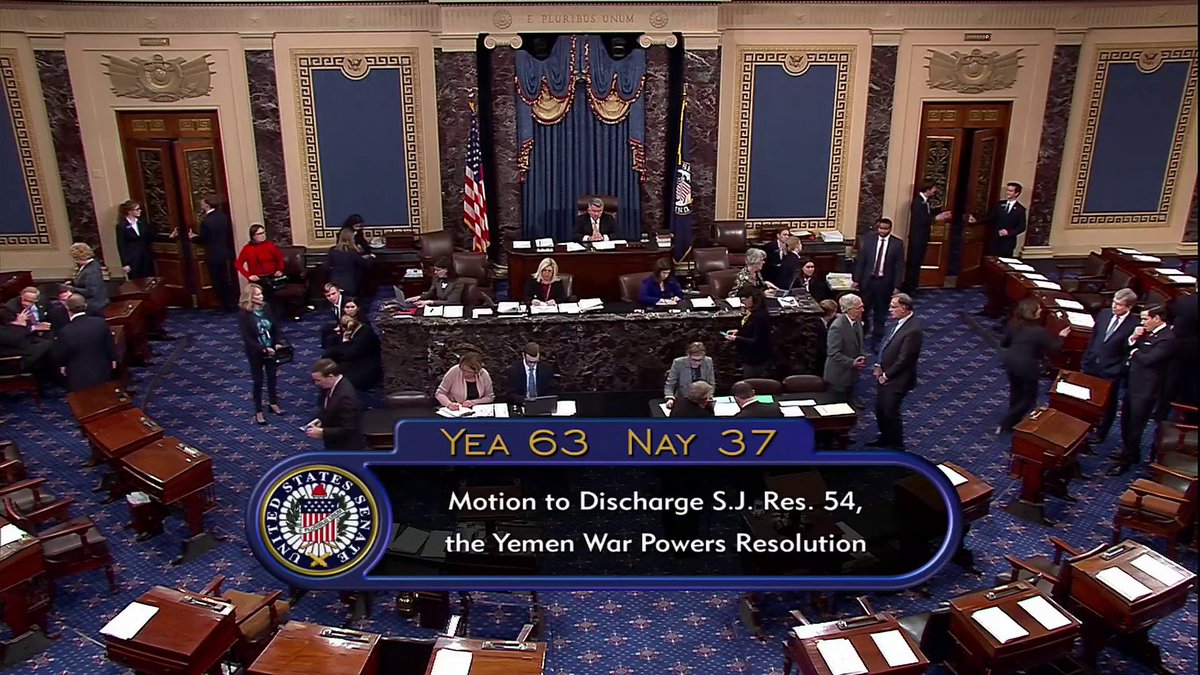 NEW: Senate votes 63-37 to advance a bill that would end the U.S. involvement in the Saudi Arabia-backed war in Yemen, setting up additional votes next week - @frankthorp Same resolution failed on Senate floor in March, with support from only 44 senators.
We worked very hard behind the scenes to get this resolution, ending US involvement in the war in #Yemen, passed. It is very close to happening, now. To say this would be historic is an understatement. We'll keep pressing, and so should you! #SJRes54
votevets Scanner
0
The Senate move came in the wake of Trump's dismissal of an intelligence community assessment that concluded Saudi Crown Prince Mohammad bin Salman most likely ordered Khashoggi's murder, a presidential position with little support on either side of the aisle in Congress.
Breaking: Senate votes to advance resolution ending US support for Saudi-led war in Yemen by 63-37 vote. Support for the resolution, which had previously been rejected, grew during the day. 14 Republicans joined all 49 Democrats voting to advance. Debate on resolution still TBD.
Because of the administration's handling of Khashoggi and Saudi Arabia, Graham voted for the Yemen resolution — after switching his vote.
The Senate has advanced a resolution to end U.S. support for the Saudi-led military campaign in Yemen, dealing a significant blow to the Trump admin. The Senate voted 63-37 to discharge the resolution from the Senate Foreign Relations Committee.
The Senate just sent a clear signal to the administration that it must end US involvement in the horrific Yemen war. Congress never authorized it—were now one vote closer to reasserting our role. Proud to be an early cosponsor of this critical resolution.
Senators' skepticism about the Trump administration's response to Khashoggi's death intensified after the Guardian reported that the White House was preventing CIA Director Gina Haspel from briefing the Senate about it.
Tonight I spoke on the floor to support a bipartisan resolution to end all U.S. support for the Saudi war in Yemen. If the White House refuses to hold the Saudis accountable for war crimes & premeditated murders, the Senate must act.
SenBlumenthal Scanner
0
I will go to the floor of the Senate today to try and stop the Saudi-led war in Yemen that has led to the deaths of hundreds of thousands of civilians, mass starvation and one of the greatest humanitarian crises the world now faces.
BernieSanders Scanner
0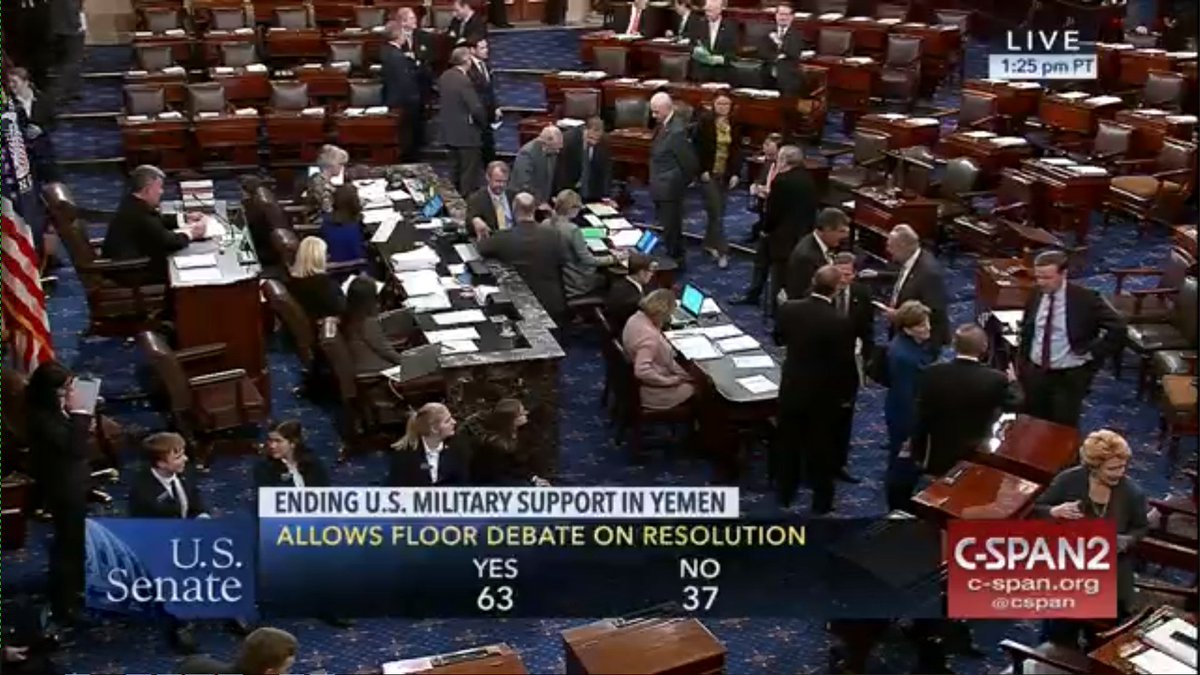 BREAKING: Senate votes to advance @SenSanders resolution to end US military involvement in Yemen. This is a historic moment that will allow debate on the Senate floor. Bernie and other Senators have been fighting for this for years. Time for final passage of #sjres54
People4Bernie Scanner
0
"If that briefing is not given soon, it's going to be hard for me to vote for any spending bill," Graham told reporters, adding when asked for clarification, "I'm talking about any key vote anything you need me for to get out of town, I ain't doing it until we hear from the CIA."
Secretary of State Mike Pompeo and Secretary of Defense Jim Mattis briefed senators on Saudi Arabia and Khashoggi's killing on Wednesday.
WASHINGTON — The Senate on Wednesday delivered a strong bipartisan rebuke to President Donald Trump's policy on Saudi Arabia by overwhelmingly voting to advance a resolution that would end all U.S. involvement in the Saudi-led war in Yemen.
Image copyright Getty Images Image caption Jamal Khashoggi was killed in the Saudi consulate in Istanbul on 2 October The BBC's Barbara Plett Usher in Washington says opposition to the war in Yemen has gained momentum because of outrage at the administration's response to the Khashoggi killing.
The 63-to-37 vote came after a contentious administration briefing on the war, a discussion that also addressed Saudi involvement in the murder of journalist Jamal Khashoggi.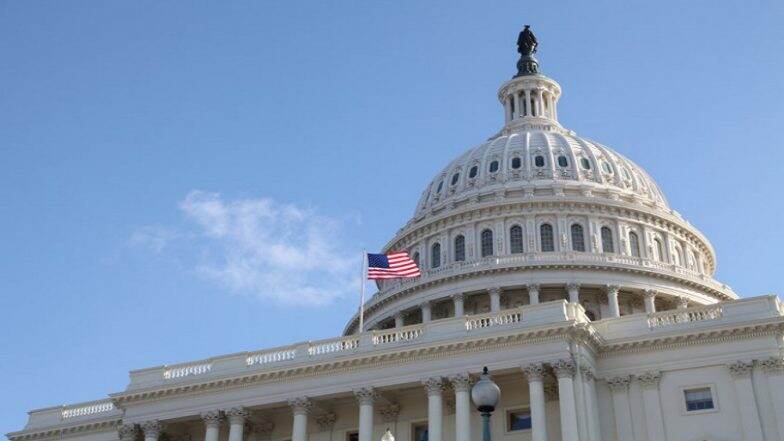 Image copyright AFP Image caption The UN has called the Yemen war the world's worst humanitarian crisis The US Senate has advanced a measure to withdraw American support for a Saudi-led coalition fighting in Yemen.