Kansas teen will get high school and Harvard diplomas in same month
ULYSSES, Kan. — A 16-year-old Kansas boy will soon earn his high school diploma — and a few days later he'll travel to Harvard to collect his bachelor's degree.
Despite Braxton's abilities, both his parents didn't think of rushing through high school as an option.
The non-profit advised Braxton's parents to look into Harvard's Extention School.
Ulysses High School senior Braxton Moral will attend both commencement ceremonies in May, becoming the only student to successfully pursue a four-year high school degree and a bachelor's degree from Harvard at the same time, The Hutchinson News reported .
Braxton Moral said he hopes to attend Harvard Law School next.
His parents were contacted by the Duke University Talent Identification Program, a non-profit organization that helps gifted students, while Braxton was still attending elementary school.
Braxton Moral simultaneously studied at the high school and the Harvard Extension School.
Braxton Marol, 16, attends Ulysses High School and will be receiving his high school diploma May 19.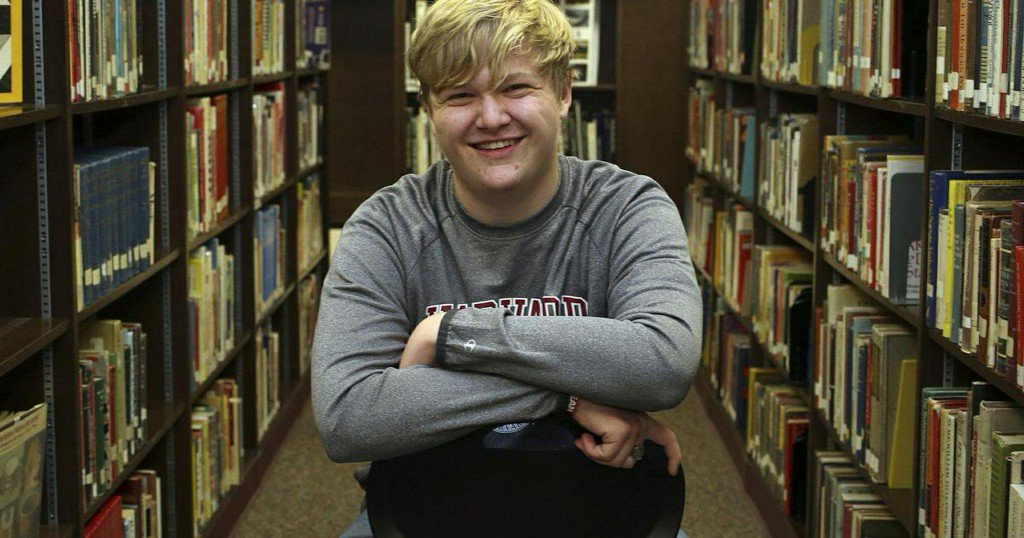 Teen is getting high school and Harvard diplomas at the same time
While still attending high school, Braxton made it a point to play down his attendance at an Ivy League college.
Ulysses High School math teacher Patsy Love served as the proctor for the Harvard program, administering Moral's tests in Kansas.